Hello Mayors!

A new challenge has arrived for you and your Club! As of July 12th, players who are in a Mayor's Club and participating in Contest of Mayors will automatically be contributing to Club Challenges!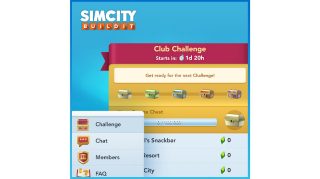 What are Club Challenges?
Club Challenge is a weekly challenge set for every Mayor's Club in which club members contribute points to their clubs "score." At the end of the week every member of a club will receive a prize based on the number of points accumulated by their club!
What are these prizes?
Every week a club has a chance to unlock 1 of 5 different chests for each of their members. The more points accumulated the better the chest your club will unlock!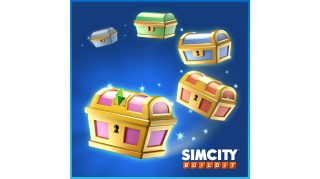 What are points and how do I earn them for my club?
The points you accumulate are Plumbob Points and you earn them by participating in the Contest of Mayors. For every task you complete in Contest of Mayors you will not only be collecting points for yourself as you work on advancing to the next league, but also accumulate points for your club!
What if I don't have a club?
No worries! it's easy to create or find a club for yourself. Just take a look at our previous write up of Mayor's Clubs here.
SimCity BuildIt can be downloaded for free from the App Store, Google Play or Amazon.