SimCity BuildIt puts the spirit of the classic city-builder in the palm of your hand, making you the mayor of your own dream metropolis.
Creative Director Petri Ikonen tapped the community of builders to help shape SimCity BuildIt for mobile. We sat down with him to learn more.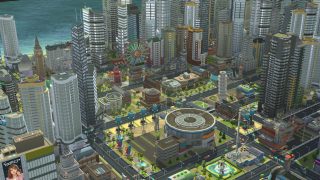 On staying true to the franchise:
SimCity is such a great franchise and we naturally wanted to keep the game as "SimCity" as possible so that it would remain a simulation city building game, open-ended, and sandboxy.
On the other hand, in order to make it run nicely on mobile devices we needed to focus on touch controls and how to support typical mobile usage patterns. This created a lot of design dilemmas, especially because we wanted to serve a very broad audience with both different tastes and different devices. To solve those dilemmas, we implemented and refined many features to make sure they were fun and easy to understand. Roads are a great example–you'd think they were simple, but they took a long time and many attempts to get how the player creates roads right in the game.
On the role of player feedback:
Player feedback really matters! We did lots of user testing during development, and based on the feedback, we changed multiple features quite drastically.
For example, we discovered that the game wasn't communicating events in the simulation layer properly. So we added more opinion bubbles from citizens and we iterated how the UI communicates problems in the city. Another example is that our players felt that the game didn't offer enough meaningful choices. Based on this feedback, we redesigned how different service buildings function. I think that the bottom line is that player feedback is just invaluable.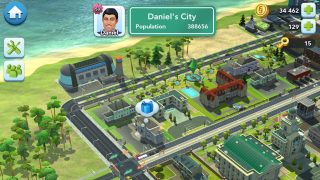 On improving the game:
We've been listening to the community very carefully and have received a ton of very good suggestions, which we then turn around and use to improve the game. For example, we added the skip upgrade feature to residential buildings, the visiting a friend gift feature, increased the city storage size, and added support for iPhone 4.
On how he plays the game:
I am a very experimental mayor. I like to play with my city designs, change layouts, bulldoze and rebuild stuff. At the moment I am still working on my Tokyo Town and playing a lot with the new disasters. In the near future I'm going to focus on developing my city's beach area.
My advice is simple: Your actions will define what kind of mayor you are, so build your dream city–whatever that might be.
This post was originally published on EA.com/news: http://www.ea.com/news/taking-simcity-to-mobile