Star Wars: Jedi Fallen Order™
Star Wars Battlefront II
Star Wars Galaxy of Heroes
Home

OVERVIEW
CAMPAIGN
ROADMAP
HEROES
MULTIPLAYER
PROGRESSION
HEROES
MAPS & LOCATIONS
GAME MODES
CLASSES
VEHICLES
News
Forums
OVERVIEW
CAMPAIGN
ROADMAP
HEROES
MULTIPLAYER
PROGRESSION
HEROES
MAPS & LOCATIONS
GAME MODES
CLASSES
VEHICLES
NEWS
FORUMS
BUY NOW
Get the Game
Buy
Origin on PC
PlayStation® 4
Xbox One
Multiplayer Battles
Star Wars™ Battlefront™ II's massive multiplayer gameplay invites you to take control of your favorite characters, pilot extraordinary vehicles, visit beautiful worlds, and grow your skills as you progress as one of four unique classes.
UNLIMITED POWER
Heroes Unleashed
Darth Maul. Rey. Boba Fett. Han Solo. These are just a few of the legendary characters waiting to meet you in Star Wars Battlefront II. Take control of unique heroes with ability modifiers and fight battles across the prequels, original trilogy, and The Force Awakens era.
BE ICONIC
Vehicles
Pilot vehicles from all three eras of Star Wars. Take control of massive AATs, sleek starfighters, thundering walkers, and your favorite hero ships.
LAND, SKY, AND SPACE
EXPLORE VEHICLES
Game Modes
Rich single-player stories, deep multiplayer combat, and multi-stage space battles are all waiting for you in Star Wars Battlefront II.
WAYS TO PLAY
EXPLORE GAME MODES
A Galaxy of War
Fight alongside friends and Heroes on diverse planets from all three cinematic eras of Star Wars. Spar on the rain-soaked platforms of Kamino, vie for mastery against the First Order on the tundra of Starkiller Base, and drive Separatist invaders away from the palace in Theed on Naboo.
LEGENDARY LOCATIONS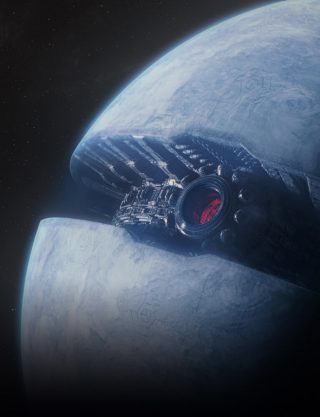 EXPLORE MAPS
Distinct Classes
Move swiftly and hit hard as an Assault class. Lay down a wall of fire as a Heavy. Support your allies as an Officer, or control the battlefield as a Specialist.
MAKE THE BATTLEFRONT YOURS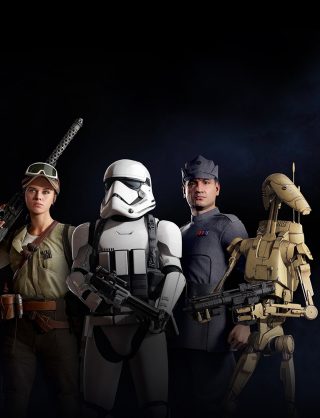 EXPLORE CLASSES
United States
Argentina
Australia
Austria
Belgium
Brazil
Canada
Chile
China
Colombia
Czech Republic
Denmark
Finland
France
Germany
Greece
Hong Kong
Hungary
India
Ireland
Israel
Italy
Japan
Korea
Mexico
Netherlands
New Zealand
Norway
Poland
Portugal
Russia
Saudi Arabia
Singapore
Slovakia
South Africa
Spain
Sweden
Switzerland
Taiwan
Thailand
Turkey
Ukraine
United Arab Emirates
United Kingdom
Yes! Send me EA news, products, events and promotions by email consistent with EA's Privacy & Cookie Policy. I can unsubscribe at any time by changing my email preferences, emailing privacy_policy@ea.com, or writing to Electronic Arts Inc., ATTN: Email Opt-Out, 209 Redwood Shores Pkwy, Redwood City, CA, 94065, USA.
Sign In and Join
SIGN UP
Refresh Page
Try out one of the oldest tricks in the book. Sign up for the Star Wars Newsletter and receive the exclusive in-game "Not the Droids" emote.
Please use the email associated with the EA account you will use to play Star Wars Battlefront II. Limit one emote per account. See here for details.
You must sign in and sign up for STAR WARS Battlefront 2 and EA emails before you can redeem your [IN-GAME ITEM].
You must sign up for the STAR WARS Battlefront 2 newsletter before you can redeem your item.
You've successfully signed up to receive emails about Star Wars Battlefront II and other EA news, products, events and promotions. Unsubscribe at any time by changing your email preferences.
You've already signed up for Star Wars Battlefront II newsletters with the above email. Please check your spam folder for the above email. If you still have troubles receiving the emails, please contact EA.
Sorry, you are ineligible to sign up for this newsletter.
Sorry, something has gone wrong. Please try again later.
News
Newsletter
facebook
twitter
youtube
instagram
twitch Browse Games
Latest News
Help Center
About Us
Careers
United States
United Kingdom
Australia
France
Deutschland
Italia
日本
Polska
Brasil
Россия
España
Mexico
Legal
Online Service Updates
User Agreement
NEW: Privacy & Cookie Policy