In the chaos following the Emperor's death, Commander Iden Versio led the elite Inferno Squad to see that the rebellion was met with retribution. In the end, the inferno of the Imperial order was extinguished, giving way not to anarchy... but to peace. Peace that ended with the rise of the First Order.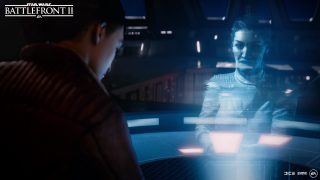 It's in this time of conflict, that Star Wars™ Battlefront™ II: Resurrection takes place, Iden Versio is contacted when the Corvus is found abandoned on Pillio. She returns in search of answers. Her search unveils a First Order conspiracy leading into the timeline of Star Wars™: The Last Jedi™.
All three new chapters are available free* for all players who complete the single-player campaign of Star Wars Battlefront II. Experience Iden's continued journey, which will see her crossing paths with the timeline of both Star Wars™: The Force Awakens™ and Star Wars™: The Last Jedi™, providing new perspective on the stories featured in the films. And yes, before you ask, Shriv is back.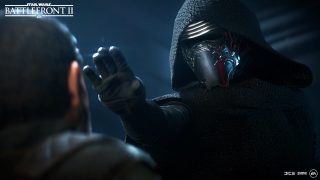 Star Wars Battlefront II: Resurrection is part of The Last Jedi Season, which also adds additional content inspired by the film. Play as Finn and Captain Phasma (both unlocked without any Credits required for players who log in during the Season) and battle across the Galactic Conquest map of Crait and the space above D'Qar in Starfighter Assault.
Keep your eyes on EA Star Wars™ on Twitter, Facebook, and Instagram for much more of what's coming to Star Wars Battlefront II or join the discussion on the official forums.
*Requires Star Wars Battlefront II on applicable platform (sold separately), all game updates, internet connection and an EA account.