In a recent PC update we added support for NVIDIA Ansel to Arcade mode. What that means is anyone using a compatible NVIDIA graphics card can pause the action at any time to capture in-game images from virtually any angle.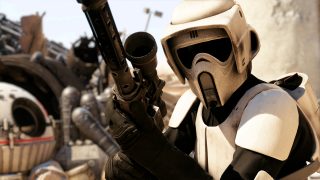 To make your own unique Star Wars™ Battlefront™ II images, update your game client in Origin to version 2.01 or later, and download the latest version of GeForce Experience from NVIDIA's website (if you have it already, update it in the app). Then, download and install their latest driver from the "Drivers" tab of GeForce Experience.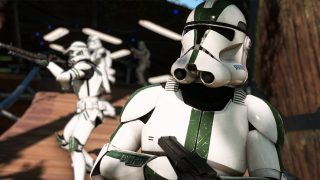 Load Star Wars™ Battlefront™ II, select Arcade mode, and begin playing. At any point, press Alt+F2 to pause the action and open the NVIDIA Ansel interface. You can move the camera angle and position with your mouse and keyboard, and use the options on the left to tweak the look and feel of each image.
Once you've staged a stunning shot, hit "Snap" to save the image. Then, to share your style with the world, press Alt+Z to open the GeForce Experience Share in-game overlay, and head to "Gallery". From this new screen you can select your favorite images and upload them to Google Photos, social media, and NVIDIA's new Ansel photo sharing website, Shot With GeForce.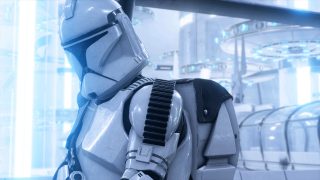 NVIDIA is also currently running an Ansel contest through April 20, 2018. Wherever you upload, if you subsequently share the image on Facebook or Twitter, and tag @NVIDIAGeForce whilst including the hashtag #SHOTWITHGEFORCE, you may win some amazing prizes.
For their grand prize winner, NVIDIA is giving away a Razer Blade Stealth laptop, a Razer Core V2 external GPU enclosure, and a Star Wars™ NVIDIA TITAN Xp Collector's Edition graphics card to be won. And two runners-up will each win a Star Wars™ NVIDIA TITAN Xp Collector's Edition graphics card to slot into their existing PC, giving them a massive boost in GPU power.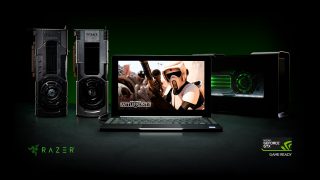 Please read the complete terms and conditions to ensure you and your entry are eligible. And to see the latest shots submitted by other Star Wars™ Battlefront™ II players, you can head over to NVIDIA's Contest Page.
Electronic Arts Inc. is not a sponsor of this contest.