The Simpsons™: Tapped Out
EA Mobile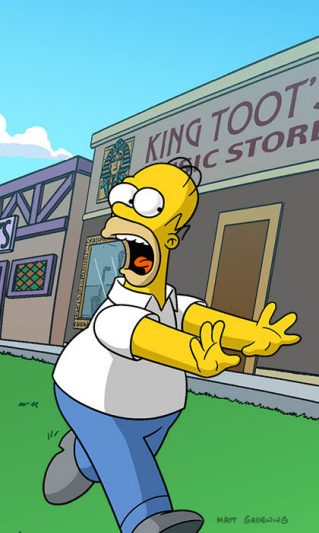 Android
iOS
The Simpsons™: Tapped Out
Homer accidently caused a meltdown that wiped out Springfield. D'OH! Now, it's up to you to rebuild it! From the writers of The Simpsons, tap into a city building game that lets you create your own living, breathing Springfield... for FREE.
Gameplay Features
Conform-o-meter
See how your Indolence, Consumerism, Gluttony stack up on the Conform-o-meter
Test
Your Own City
Customize your own Springfield
Test
Earn Donuts
Complete tasks to earn donuts
Test
Exclusive Animated Scenes
Enjoy exclusive, never-before-seen animated scenes sure to please fans of TV's longest-running comedy
Test
Free To Play!
And did we mention...it's free to play
Test
Help Homer
Help Homer find his family and friends
Test
Visit Your Friends Springfields
Visit your friends' Springfields
Test