Battlefield V
Star Wars Battlefront II
FIFA 18
Die Sims
Madden NFL 18
Electronic Arts-Startseite

Abo abschließen + sparen
EA Access-Mitglied werden
Origin Access-Mitglied werden
Medal of Honor Vanguard
EA Los Angeles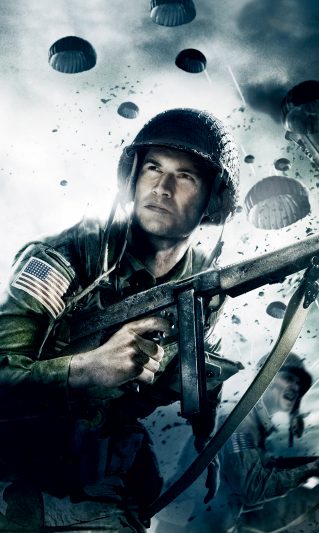 Medal of Honor Vanguard
Join the ranks of the elite 82nd Airborne Division as Corporal Frank Keegan in Medal of Honor Vanguard. Play Medal of Honor Vanguard on your Wii or PS2.
Spiel-Features
High-Fidelity Visuals
Engage the enemy on the most visually stunning Medal of Honor battlefields to date.
Mehr erfahren
Listen Up, Soldier
Dynamic AI dialog provides the tactical info you need to survive in an explosive and ever-changing war zone.
Mehr erfahren
Realistic WWII Combat
True-to-life encounters test your strategies and reflexes on the battlefield. Should you run and gun in order to storm the Axis defenses? Or should you use your sniper rifle to carefully pick off foes from behind cover? The c…
Mehr erfahren
Screenshots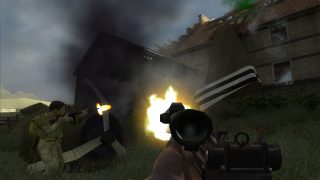 medal-of-honor-vanguard Screenshot
Ähnliche Spiele
Offizielle Website
Hilfe
Medal of Honor Warfighter
Offizielle Website
Hilfe
Medal of Honor
Offizielle Website
Hilfe
Medal of Honor Heroes 2
Spiele
News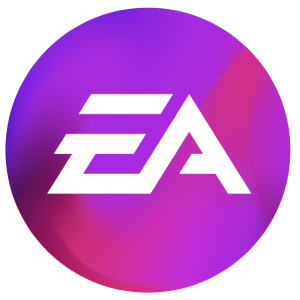 Spiele durchstöbern
Aktuelle News
Hilfe-Center
EA-Foren
Über uns
Jobs
United States
United Kingdom
Australia
France
Deutschland
Italia
日本
Polska
Brasil
Россия
España
Ceska Republika
Canada (En)
Canada (Fr)
Danmark
Suomi
Mexico
Nederland
Norge
Sverige
中国
대한민국
Impressum
Rechtliche Hinweise
Online-Service-Updates
Nutzervereinbarung
Datenschutz- und Cookie-Richtlinie (deine Datenschutzrechte)