The Creator Challenge is an in-game Live Event against somebody well-known. This could mean that you're facing a celebrity, musician, streamer, or, really, anybody. These challenges may be geared in a specific way, but, if you win, you'll get to recruit the player to your squad to use against your friends and the rest of the NBA Live community.
We've had some great creators take part in this but the newest list of creators ready to hit your game pack a different punch. Not only will you be able to add these players, but you'll also be able to add their moves to your created player's arsenal. Crazy shots, handles, and layups are just a part of what we're bringing and using motion capture to fully get their signature moves down ensures that you get everything straight from the source.
This article will continue to be updated as new players are added to the Creator Challenge with their own moves.
Filayyyy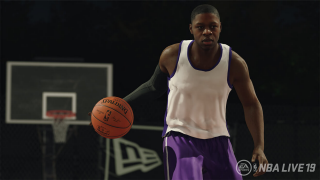 I'm not sure what's sweeter, Filayyyy's voice or his jumper. Either way, he's catapulted himself into one of basketball culture's top personalities. If you want to hear his commentary, a couple songs, or even catch his hooping skills, you can check him out on social media pretty easily. Don't forget that when you get Filayyyy on your team, you'll also get a couple of his signature moves.
Tristan Jass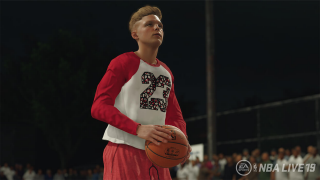 Not many can ball like Tristan Jass – his jumpers are automatic, his layups are quickly recognizable, and he'll still cross you easily. He's another proven baller, but the trick shots are what brought him to the limelight. Pick up T-Jass for your squad to unlock a couple of those shots for your own player.
Marcelas Howard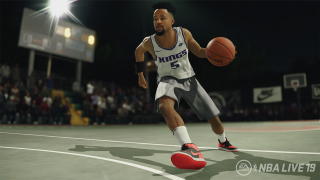 Marcelas Howard has quickly risen to celebrity status as a content creator. Not only is he one of the funniest personalities you'll find on social media but, like fellow trick-shot shooter T-Jass, the boy can hoop. Recruit Marcelas to join your squad so you can get his signature skills, too.
– Rahul Lal (Follow Rahul on Twitter @rlal95)
Stay in the conversation, like us on Facebook, and Follow us on Twitter.
Are you ready to get out there and make your mark on the court? You can now buy NBA LIVE 19 here.
Sign up today to receive the latest NBA LIVE 19 news, updates, behind-the-scenes content, exclusive offers, and more (including other EA news, products, events, and promotions) by email.