I was speaking with a friend last night and we had a heated debate between which teams, other than a healthy Warriors squad, were sitting near the top of the Western Conference. We came to the conclusion that there are nearly 12 teams in the West talented enough to not only make the playoffs but win a series in the playoffs. Do you remember a year ago when we were all talking about how the NBA lacked parity? I totally get that a Warriors team missing their most important piece isn't fair to compare to, but other teams have not only been surging but look the part of legitimate threats in the West.
We can even expand this and cross over to the Eastern Conference – Toronto has arguably appeared the league's best team, Milwaukee had the season's best start, Philly has finally found their closer, both Detroit and Indiana look the part of solid teams with upside, and Boston has been disappointing but still are massive in the talent department. The league as a whole has been fantastic. a I've chosen a few top matchups that will give us another chance to evaluate some of those teams.
Toronto Raptors at LA Clippers
Date and Time: December 11 at 10:30 p.m. EST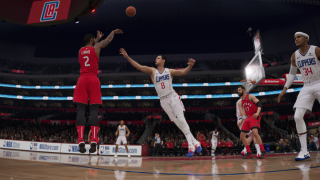 The Clippers have started to become a regular feature in this article – why? It's not that they have some crazy schedule, because 20 out of 30 teams are exciting to watch but, rather, they are a team that presents matchup problems across the board due to a full team effort. I liken them to some of the great team efforts we've seen in the past, such as the Grit n' Grind Grizzlies or the mid-2000's Pistons. But this team is truly unique.
Their best closer comes off the bench, they have two near-seven-footers who can play on the wing in Tobias Harris and Gallo (the former won Western Conference Player of the Month), and they have defensive bloodhounds like Patrick Beverly and Avery Bradley, who's getting his confidence back. Montrezl Harrell is giving them a whole lot of energy coming off the bench and Shai Gilgeous-Alexander seems to be learning from all the great guards he's surrounded by, and it shows in his confidence. Sure, they're an unfortunate injury away from being out of the playoff race but, with the NBA's current records, who isn't?
The Raptors have also been seen in this article quite a bit, but that's because there's just so much to talk about with this team. For me, it all starts with Pascal Siakam. Nobody is surprised at how good this team has been defensively but Siakam has added another layer for them offensively. His footwork is almost reminiscent of a Kevin Garnett-level big, and his ability to get the ball on the wing or high-post and operate into the paint almost looks somewhat like Kristaps Porzingis.
I know this sounds like a stretch, but they are not afraid to operate out of a five-out offense and Siakam is finding ways to create for himself , putting up a godly 131 offensive rating and 69.7% true shooting percentage. The positional versatility on this Raptors' team makes me imagine what they can do this postseason – the Clippers are good this season and legit, but the Raptors have six or seven players who can play both sides of the ball and operate at two-plus different positions.
Winner: Toronto Raptors
Detroit Pistons at Charlotte Hornets
Date and Time: December 12 at 7:00 p.m. EST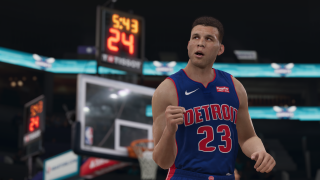 We highlighted Siakam in the last matchup; the go-to player to talk about here is obviously Cardiac Kemba. Yes, I'm bringing back his nickname from UCONN, but Kemba has outplayed just about every point guard over the course of this season. It's rare to see a player accelerate their game from good to great eight seasons in – it's also fair to wonder if he's going to regress back to his normal self, but there's no denying that he's been having the most productive season of his career thus far.
The problem with this team isn't Kemba, it's the rest of it – in fact, there's only one other player on the team sniffing 30 minutes and that's Nic Batum, who hasn't quite looked the part of a high-level player for a couple years. As far as players putting up points, they've been balanced, but it seems like they don't have many other players to count on. Detroit has passed the eye test of a top-five team thus far – I'm not necessarily sure they are, but Blake Griffin putting on something of an MVP-caliber season is the first step.
Averaging over 24 points a game, attempting six three-pointers (while shooting 36%), and operating as a primary facilitator with five assists per game and great rebounding numbers, he's been a stud. Something of a bounce-back season for Reggie Jackson, in the most Reggie Jackson way possible, and consistent performances by Andre Drummond bode well for a team which struggles against players who like to attack. I'm not as big of a fan of the Pistons outside of Blake as most would think, but I think they're the stronger team here.
Winner: Detroit Pistons
Los Angeles Lakers at Houston Rockets
Date and Time: December 13 at 8:00 p.m. EST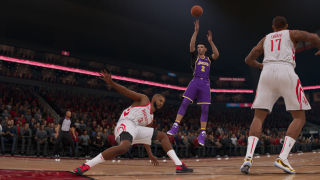 This matchup, one that had some fireworks early in the season, should be a great litmus test for both teams. The last time they met, both were 0-1 and the Rockets got their first win of the season. Not only was that a close game but intensity was high as it led to suspensions after Brandon Ingram threw a punch and Chris Paul and Rajon Rondo got into it.
Since, both teams have seen ups and downs. The Rockets have struggled for a large portion of the season. Initially, I read these struggles as something more dependent on the lack of defense and losing out on key rotation defenders last season. Now, I see this as a bigger issue – at what point in his career (and health) is Chris Paul? How much better can Eric Gordon be? Will we see more out of a bench that hasn't been great playing with a lead? These questions are all tough to answer.
The Lakers started off slowly but have since seemed to figure it out – even with injuries, suspensions, and, frankly, some strange rotations. LeBron is doing what he does and leading the Lakers in almost every statistic, but it's not for a lack of help – the young guys are definitely helping out each night and JaVale McGee has been both a Defensive Player of the Year candidate and Most Improved candidate. I believe in this team as the second or third most dangerous team in the Western Conference, and they'll prove it.
Winner: Los Angeles Lakers
– Rahul Lal (Follow Rahul on Twitter @rlal95)

---
Stay in the conversation, like us on Facebook, and Follow us on Twitter.
Are you ready to get out there and make your mark on the court? You can now buy NBA LIVE 19 here.
Sign up today to receive the latest NBA LIVE 19 news, updates, behind-the-scenes content, exclusive offers, and more (including other EA news, products, events, and promotions) by email.