We hope that you didn't miss us too much last week as we took an article off to enjoy the holidays. Don't worry though, we're back and we have three major matchups to preview. Now, this NBA season has had a lot of interesting storylines – we could talk about this whole Markelle Fultz saga, fights and arguments between teammates in addition to happening in the middle of the floor during games, or even whatever the heck is going on in Washington.
The only consistent thing this season if we're being honest is that we can always agree that, even with any struggles in Golden State, they're still the top team in the Western Conference. It's not that the Rockets haven't looked better as of late or other teams haven't shown promise, but the Warriors are still at the top of the standings with Steph Curry having missed multiple games in a row and having Draymond Green and Kevin Durant drama. That said, let's take a second to recognize the Clippers, who will get more love below, for their hot start. Another team that hasn't been getting the credit they deserve for their start is the Memphis Grizzlies led by a finally-healthy Mike Conley. The Magic and the Kings have been major bright spots on the season too as young teams still being led by a number of quality vets playing team ball.
While we can only cover three matchups each piece, I wanted to show some love to teams that deserve some and haven't gotten much. Let's get into this week's key matchups and get to picking.
Los Angeles Clippers at New Orleans Pelicans
Date and Time: December 3 at 8:00 p.m. EST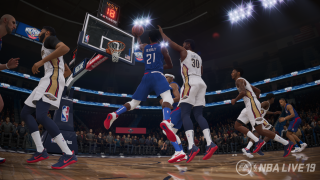 In my mind, the Clippers have been the absolute biggest surprise of the season – good, or bad. It isn't that they don't have talent but rather that I didn't believe it would translate into wins. They're truly playing without a real-life star and, don't extrapolate this too much, but this is a team that sort of reminds me of the mid-2000's Pistons. It's really just such a big mix of random vets and a couple young guys thrown in the middle – Shai Gilgeous-Alexander has been playing like a ten-year vet on both sides of the ball and isn't afraid. He's their biggest bright spot looking forward, but free agent to-be Tobias Harris is definitely excelling in this contract year and Danilo Gallinari is doing what he usually does (though he's putting up unreal three-point percentages), but he's done a good job of staying on the court and staying healthy. Montrezl Harrell is someone who I've always had a good feeling about, but I never thought that he'd develop into a nightly double-double threat – throw in Sweet Lou and defense from Pat Bev, Avery Bradley, and obviously Boban Marjanovic, this team has been phenomenal. I don't see much reason, barring injury, that they don't keep this up, either.
The Pelicans, on the other hand, have officially underwhelmed me. I give them a little extra leash because they've played a tough schedule and have kept up a top-five pace and points per game statistic but have also been pretty rough on defense. They have two pretty great defenders in Jrue Holiday and Anthony Davis (at least as a rim protector threat), but E'Twaun Moore, Niko Mirotic, and others haven't really been cutting it defensively. To his credit, E'Twaun has played better than most everyone could've expected with the ball in his hands stringing together multiple games of 20+ points with solid shooting lines but, until Elfrid Payton comes back, it's going to be tough for this team to meet preseason expectations. I still think they're a playoff team this season despite however long Payton remains out, but it's telling to me just how big of an impact he has considering they've only lost one game with him in the lineup (the loss was the game he got hurt in).
Winner: Los Angeles Clippers
Philadelphia 76ers at Toronto Raptors
Date and Time: December 5 at 8:00 p.m. EST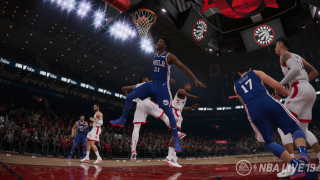 A couple weeks ago I spoke a little about the Jimmy Butler trade – now, we've seen the good and the bad and it's safer to make a better assessment. Since coming over, there have been games where the Sixers have struggled with spacing, but he was brought in for the purpose of having a closer on the team – he's also shown he could do that at an elite level. I'm a bit less worried about the fit as I was before – yes, losing Covington and Saric were big, but getting Jimmy is bigger.
On the other side, the Toronto Raptors have been nothing short of spectacular this season. In my mind, while the Bucks have a case, this is currently the best team in the Eastern Conference. Their strength of schedule has actually been the second-highest in the league up until the point of this article being written, they've been top-five in points per game and opponents points per game – that's usually a good strategy for winning. While Kawhi has been as good as advertised and Kyle Lowry is quietly having a fantastic season, players like Pascal Siakam and Serge Ibaka are the difference-makers each and every night.
So, let's set the stage. This is a primetime game with a division matchup between the Atlantic Division's best two teams (currently – sorry, Celtics) – who wins? Toronto has played well on national television, but they've struggled against fourth quarter performers (hello, Celtics and Kyrie Irving) – it seems like they still at times have difficulty closing out games – half of their losses have been in one-possession games. Philly recently grabbing a player like Jimmy Butler and having personalities like Butler and Embiid really bode well for this primetime game on the road in my head.
Winner: Philadelphia 76ers
Golden State Warriors at Milwaukee Bucks
Date and Time: December 7 at 9:30 p.m. EST
As I spoke about earlier, the Warriors have had no shortage of drama or storylines but, through it all, are still the best team in the league and are at the top of the standings having played without key pieces of this team for games at a time. Personally, I'm guilty of forgetting just how great Kevin Durant is – it's funny, when they dropped four out of five games a couple weeks ago, I was trying to find holes and I pointed to Klay's shooting woes mixed with a career-high dribbling rate, I pointed to Draymond's pretty terrible offensive contribution this season – injuries obviously played a part, but then they picked it back up and started a new winning streak when Kevin Durant realized that Steph Curry was out. All of a sudden, the sudden realization that this is the same team that beat the Thunder, Jazz, Pelicans, Wolves, Grizzlies, and Blazers this season before we even hit Thanksgiving – I'll take the bet that they'll be just fine, and Klay can work it out.
These two teams met once before in early November and the Bucks rocked the Warriors. In fact, Khris Middleton, Eric Bledsoe, and Ersan Ilyasova combined for a plus-91 plus-minus rating. Yes, that's an outrageous stat, but it's an important one. The Bucks have been very good this season and yes, they're led by Giannis, but Middleton has had his best year shooting the ball, Bledsoe looks similar to the guy we were once super high on back in Los Angeles and even in Phoenix for some time. Ignoring the year Brook Lopez has had would be a mistake as well, even if he's unorthodox.
With all that said, the Bucks were able to hit 52 two-point field goals and had a team percentage of 51.5% from the field – guess who wasn't playing the first time – yep, Draymond, the team's best defender. It sounds easy to just slot him in and say they'll win, but I really think it's that easy. If he and KD combine to switch on Giannis between the perimeter and down low with the other player focusing on the length of the other players such as Middleton, it shuts down a lot of the floor and at the very least will limit the open looks that are created by simply having Giannis on your team driving into the lane. I'm going to go ahead and say the Warriors show off that they're the best team in the league once again because they're not dropping two in a row to a team that wants bragging rights.
Winner: Golden State Warriors
– Rahul Lal (Follow Rahul on Twitter @rlal95)

---
Stay in the conversation, like us on Facebook, and Follow us on Twitter.
Are you ready to get out there and make your mark on the court? You can now buy NBA LIVE 19 here.
Sign up today to receive the latest NBA LIVE 19 news, updates, behind-the-scenes content, exclusive offers, and more (including other EA news, products, events, and promotions) by email.