We're back with Weekly Predictions, and we're picking back up right where we left off. In the time that's elapsed, we've seen injuries, hot teams turn cold, and cold teams turn hot. Being about halfway through the season, we have a good idea of who's legit and who isn't – and there have definitely been surprises on both sides.
The Western Conference has lived up to the hype, becoming one of the tightest playoff races in history where one dropped game could bounce you from the top-eight. The Eastern Conference has been competitive, too, and has brought to light some new teams into the playoff race, such as the Brooklyn Nets – something most fans would've never predicted.
In this version of Weekly Predictions, we're going to talk about two Western Conference teams battling for a playoff spot, Jimmy Butler's current and former teams playing against each other, and the future Rookie of the Year being tested by one of the best defenses in the league.
Portland Trail Blazers at Sacramento Kings
Date and Time: January 14 at 10:00 p.m. EST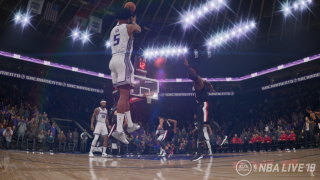 If you follow me on social media, you won't find it a surprise that I'm writing about the Kings once again. I've been so impressed all season by David Joerger and his young team. Buddy Hield has developed into an uber-efficient shooter who can even create his own shot (47.5% from the field and 44.3% from three on 7.4 attempts per game).
But I think the biggest surprise for me has been watching De'Aaron Fox turn from an athletic defender with solid vision into a developed point guard with unreal scoring knack around the bucket. The underrated part of his game has been the three-point shot that we all thought would never reliably exist (he's currently at 36.7% from distance). It honestly feels like Fox is becoming more confident game-after-game – as John Wall disappears with his injury, De'Aaron subs in to the list of the most exciting, athletic guards in the league. 
On the other side of the court, Damian Lillard has been his usual fantastic self – in fact, he's been more effective this season than I can remember from prior seasons. Jusuf Nurkic has quietly strung together a solid, almost all-star worthy season. CJ McCollum has been the player I've been the most disappointed in this season.
That's not to say that he can't turn it around as the season progresses, but only sporting a 33% clip from distance has really hurt. He's also seeing a very low 2.6 assists per game – something that concerns me a little considering he has a good amount of options, for once. His scoring, shooting percentages, and rebounding have each dropped from November to December and thus far in January, too, just building on a bad funk.
CJ is absolutely vital to this team's success and, while they're a great team, I'm riding the wave and picking the hot team that plays really efficient basketball. Give me the Kings now and forever.
Winner: Sacramento Kings
Minnesota Timberwolves at Philadelphia 76ers
Date and Time: January 15 at 7:00 p.m. EST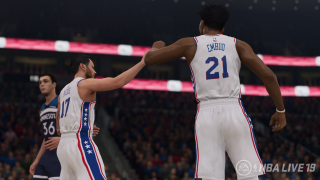 There are a couple storylines coming into play here, but the major one is Jimmy Butler playing the Timberwolves again. Now, these aren't the same Timberwolves we saw with Jimmy in the lineup. For starters, Tom Thibodeau was fired, with baby face Ryan Saunders becoming the youngest head coach in the NBA at only 32 years old.
It's no surprise that Thibs was fired, but the timing was odd – players, reporters, and even Thibodeau himself were surprised at the move, especially considering it was done just minutes after the Wolves blew out the Lakers in a wire-to-wire victory.
Another storyline to follow comes in Philly, where Jimmy Butler is reportedly not ecstatic with his role of not getting to dominate the ball as much as he'd like. While he was brought in to be a closer, Jimmy wants to have the ball in his hands for four quarters.
Ben Simmons is the ball-handler in Philly and, considering he's not a shooter in any sense of the word, seems to be an awkward fit alongside Jimmy Butler if he can't play off-the-ball as efficiently. There's no doubt that he's a supremely-talented player but between the two of them, for a team looking to contend today, I'd argue that Jimmy is the more valuable player right now while Ben obviously is the player of the future.
Joel Embiid is also currently being unhappy turning into something of a spot-up shooter and  forced to take more three-pointers. There seems to be a lot of issues going on in Philly that need to be solved. Talent-wise, this team is a top team in the league – chemistry wise? Who knows.
But for this matchup I'm taking the 76ers because, as we all remember from the legendary stories of Jimmy taking on the first-stringers in Minnesota before the trade, a fired-up Jimmy is a winner. I think he comes out of the gates swinging and puts up a near triple-double against his former team.
Winner: Philadelphia 76ers
Dallas Mavericks at Indiana Pacers
Date and Time: January 19 at 7:00 p.m. EST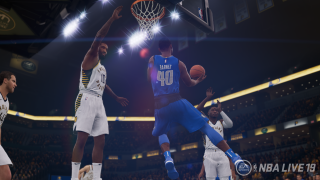 Before getting into this matchup, I googled Luka Doncic and a link to vote him into the All-Star Game came up – I support this. I support it so much that I'm not even mad at people throwing completely misinformed infographics comparing his rookie season to LeBron's.
In fact, Doncic has been so good this season that he's even looked like a stud against stud defenders. Against First-Team Defense Jrue Holiday, he's put up games of 21 and 34 points, with10 assists and nine rebounds in one game as well as the other game where hit seven three-pointers. When he played against the Clippers, he saw a combination of Avery Bradley, Shai Gilgeous-Alexander, Patrick Beverley, and Tobias Harris all night – he finished with 32 points, five assists, four rebounds, and four steals. Other great defenders such as De'Aaron Fox (gave up 28 points), Ricky Rubio/Donovan Mitchell (gave up 24 points), and even Jimmy Butler before he was traded (gave up 26 points) struggled against the rookie – he's not just good, he's great.
I spoke earlier about how Fox just looks more comfortable each and every night – Doncic takes this to the next degree. He not only makes himself more comfortable, but the impact that he's had on Harrison Barnes, Wes, and DeAndre Jordan has been fantastic. Barnes is back to being that player with upside we saw in Golden State and, armed with a truly-elite stepback and fantastic vision, the Mavs have a squad.
The reason I'm so excited about this matchup is to see a smart, athletic defense match up against Doncic. After an only okay start, the Pacers have proceeded to go 13-3 from December 4 to January 6. In those games, they held opponents to under 100 points often, a feat in today's NBA.
With Victor Oladipo back, this Indy team is nothing to sneeze at. In fact, during that span, they pulled up runs of seven wins in a row and six wins in a row against some very good teams. I do believe that Indiana is the better team overall, but Doncic seems to elevate his game when matched up against defensive stars – I see him having a huge game and pulling out the dub for the Mavs in their pursuit of the eight-seed in the west.
Winner: Dallas Mavericks
– Rahul Lal (Follow Rahul on Twitter @rlal95)

---
Stay in the conversation, like us on Facebook, and Follow us on Twitter.
Are you ready to get out there and make your mark on the court? You can now buy NBA LIVE 19 here.
Sign up today to receive the latest NBA LIVE 19 news, updates, behind-the-scenes content, exclusive offers, and more (including other EA news, products, events, and promotions) by email.