From an entertainment standpoint, I think this is the best television value we've ever seen out of the league. Every night is a shootout, close game in the fourth quarter. If you don't see a 30-point scorer in a game, it's simply because the game isn't over yet. Some people hate it, and on occasion, I do too.
I love good, defensive basketball. In an age where hand-checks and anything reminiscent of getting in someone's grill is banned, I think back to the comforting AAU days where I was taught defensive fundamentals by my earliest major coach, former Timberwolf Pooh Richardson.
Pooh used to always preach two things from his NBA playing days – the first, if you're not working, someone else is. The second, when you play defense, the offense will come with less effort because the other team will be taken out of the game physically and mentally.
The most influential coach I ever had, Thomas Blunt, a former basketball player himself, believed in defense and conditioning. I thought he was the boogeyman for years because he was so tough, but offense was a result of defense and athleticism for him.
The whole point of these stories is to say that entertainment value is at a high, but don't forget the value of defenders. While the NBA might be trying to eliminate some of the impact defenders can have on ballhandlers, defense on the wing may still be the most coveted trait out of a talented player. We're taking a defensive look at this week's matchups to let defense lead to offense – and wins. 
Golden State Warriors at Los Angeles Lakers
Date and Time: January 21 at 10:30 p.m. EST
Hey Rahul, what defense is there in this game?
Stop whining and keep reading. The Warriors obviously are the best offensive team in the league – ratings, analytics, and analysts all support what you can easily tell from the eye test. But from a defensive perspective, the Warriors are top-ten in opponent's field goal percentage, top five in opponent's rebounding (which is even more impressive considering that they're typically using an undersized lineup), and have guys who can play defense at each level of the court.
The wild card in this scenario is throwing DeMarcus Cousins back into the fold. We know about his talent – in New Orleans, we saw that he could stretch the floor better than anyone ever expected and averaged nearly five dimes a game. What sort of impact will he have with a team with as many mouths to feed as the Warriors?
The primary guy who will have to account for Boogie is JaVale McGee – while he's had an incredible season thus far and very likely will be a Most Improved Player of the Year candidate, and even may find himself on some Defensive Player of the Year ballots, he's outmatched if Boogie is in playing shape.
Lonzo Ball has proven time and time again that he's a superb defender – one of the top on-ball defenders at his position this season – but on the perimeter and wings? It's a bit rough for this Lakers squad. Assuming LeBron is fully back and healthy, they could have the offensive firepower and will to stay in this game but the defense from guys like Kuz and Ingram just hasn't been there this year – look for the Dubs to get another dub.
Winner: Golden State Warriors
New Orleans Pelicans at Oklahoma City Thunder
Date and Time: January 24 at 8:00 p.m. EST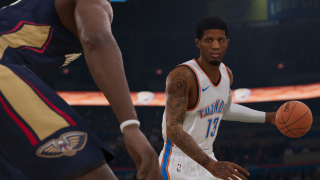 This game is full of defenders – Russell Westbrook, Paul George, Anthony Davis, and Jrue Holiday each rank in the top-ten for steals leaguewide. Steven Adams sits at 22 as a five, and Nerlens Noel and Dennis Schroder round out in the top-100 in the league for OKC, while Elfrid Payton is top-60 for the Pels, too.
The Pels have four players ranking in the top-100 for blocks, too, while the Thunder have three – all of this is to say that in this game you'll discover defensive playmakers are all over the floor. Even for guys who may not be great all-around defenders such as Russell Westbrook, they're athletic and determined enough to try and make plays when asked.
The Thunder have been good; Paul George has been a revelation this season. He is not only playing like a star, but he's showing that type of game we saw in Indiana a few years ago when he was challenging LeBron James and the Miami Heat.
On offense and defense, he's been amazing. For the Pels, they've been hot and cold. While it's great for them that they got Payton back, the team lacks depth. I've come to grips with the idea that making a play for either Brad Beal or Otto Porter should happen, because there's too much to handle in the Western Conference on the backs of AD, Jrue, and Julius Randle on a nightly basis.
While the Pelicans can get hot, they can just as easily let teams fight their way back into games. Plus, they aren't a great shooting team, and it's tough to win in today's league without shooting. If this game were in New Orleans, I could see it going differently, but the Pels against a great team on the road looking for their own legitimacy? Thunder take this one.
Winner: Oklahoma City Thunder
Toronto Raptors at Houston Rockets
Date and Time: January 25 at 8:00 p.m. EST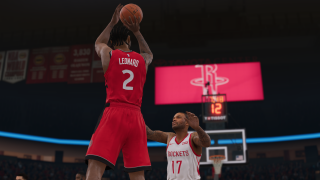 This matchup right here is defense against offense in a nutshell. Toronto is equipped with five starters who can all play defense: Kyle Lowry, Danny Green, Kawhi Leonard, Pascal Siakam, and Serge Ibaka.
While Kawhi is a generational player, Danny and Pascal can each switch on about four different positions on defense, and Lowry and Ibaka are each physical enough to play bigger than they are. Thrown in OG Annunoby, Delon Wright, and others, and you have size, speed, athleticism, and versatility.
The Rockets on the other hand are beaten up – Eric Gordon has been injured so much of this season and, while healthy, just hasn't looked the same. Chris Paul is in the first year of a four-year, $160 million deal and appears hobbled already. Clint Capela, their second-best player, now is out for over a month and somehow, Austin Rivers, Gerald Green, and Danuel House are battling to be the number two option.
The bright side for Houston? That James Harden guy isn't bad. In fact, he's legitimately having the greatest run I've ever seen. Don't forget, I'm a Kobe fan, so that really means something. He's shooting efficiently during, scoring in a number of ways, and still creating opportunities for other players to score the ball.
Houston is rallying off the back of Harden, but steam has to run out soon, right? Toronto, a tough-nosed defensive team that also has 3&D capability all over the roster seems to slot up pretty well here. You're not going to stop Harden, but you can still stop the Rockets.
Winner: Toronto Raptors
– Rahul Lal (Follow Rahul on Twitter @rlal95)

---
Stay in the conversation, like us on Facebook, and Follow us on Twitter.
Are you ready to get out there and make your mark on the court? You can now buy NBA LIVE 19 here.
Sign up today to receive the latest NBA LIVE 19 news, updates, behind-the-scenes content, exclusive offers, and more (including other EA news, products, events, and promotions) by email.