Battlefield V
FIFA 19
Apex Legends
The Sims
Anthem
Electronic Arts Home

Browse Games
Library
Free-to-play
Shop on Origin
Competitive Gaming
About EA
News
Studios
Careers
Help
Forums
Games
Free-to-Play
Shop on Origin
About
Help
Forums
Newsletter
Join EA Access
Join Origin Access
Command & Conquer™ Red Alert™ 3
EA Los Angeles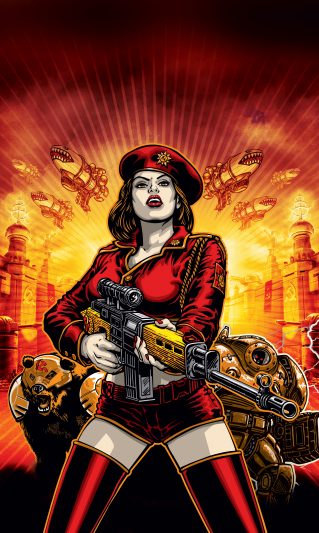 Official Site
Standard Edition
C&C Red Alert 3 brings back the fan-favorite real-time strategy game in its latest incarnation with new features, powers, technologies, and a different world.
Buy Now on Origin
Game Features
Command the Seas, Conquer the World
With amphibious units and base-building on water, experience classic C&C gameplay on the high seas like you've never seen before. Gain strategic advantages by controlling resources in the seas and mounting three-pronged attac…
Learn More
CommandStick 2.0
Improving on the CommandStick interface first pioneered in Command & Conquer 3 Kane's Wrath, 360 owners will get an unparalleled console RTS experience, with controls that continue to bridge the gap between the PC and 360 and…
Learn More
For Xbox 360 owners, Red Alert 3 continues EALA's quest to increase accessibility of strategy games on the console. Featuring a new, enhanced version of the revolutionary CommandStick interface, Red Alert 3 on the Xbox 360 br…
Learn More
Red Alert 3 brings back everything fans loved about the series: the humour, the popcorn style story and the videogames fast, action-oriented gameplay, while breaking new ground for the genre, with an entirely co-operative, st…
Learn More
Welcome to World War III. In Red Alert 3, all three factions will have their own hand-crafted story-driven campaigns, with co-operative missions designed solely around coordinating attacks and developing strategies with an al…
Learn More
Star-Studded Storytelling
Command & Conquer's trademark live-action videos return in HD, with over 60 minutes of footage featuring the largest star-studded cast in the history of Command & Conquer.
Learn More
Co-Op Done Right
Every mission is designed from the ground-up with co-operative gameplay in mind. Join forces and strategise with friends online or one of nine AI commanders, three for each faction, all of whom have their own unique personali…
Learn More
A New Threat from the East
The Empire of the Rising Sun is a technological terror, with unit designs influenced by a mixture of science-fiction, martial arts and robot culture. The Empire's futuristic units can transform into alternate forms, and they …
Learn More
After years of conflict, the Allies are finally on the brink of victory. Cowering behind the walls of the Kremlin, the Soviets decide to turn to one last act of desperation – the use of an experimental time travel device. The…
Learn More
Screenshots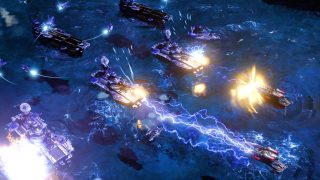 command-and-conquer-red-alert-3 Screenshot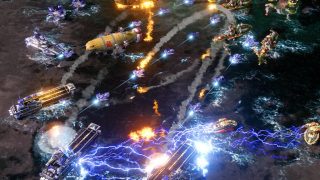 command-and-conquer-red-alert-3 Screenshot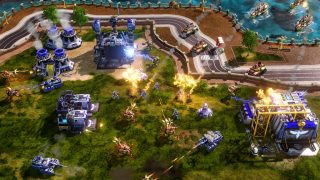 command-and-conquer-red-alert-3 Screenshot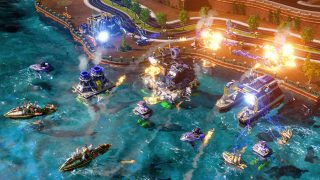 command-and-conquer-red-alert-3 Screenshot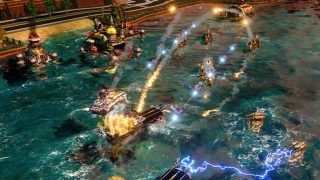 command-and-conquer-red-alert-3 Screenshot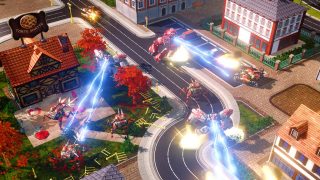 command-and-conquer-red-alert-3 Screenshot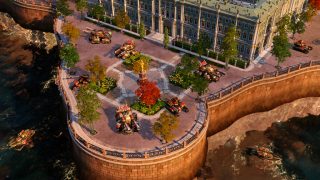 command-and-conquer-red-alert-3 Screenshot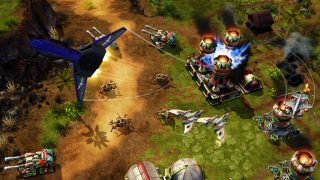 command-and-conquer-red-alert-3 Screenshot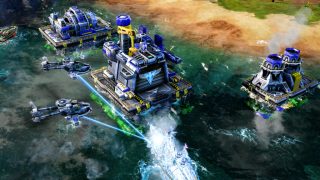 command-and-conquer-red-alert-3 Screenshot
Related Games
Official Site
Help
Command & Conquer: Rivals
Official Site
Help
Command & Conquer Tiberium Alliances
Official Site
Help
Command & Conquer 4 Tiberian Twilight for Mobile
Related Add-Ons
Official Site
Help
Command & Conquer™ Red Alert™ 3: Uprising
Official Site
Help
Command & Conquer™ 3: Kane's Wrath
Official Site
Help
Command and Conquer Generals Zero Hour
Games
News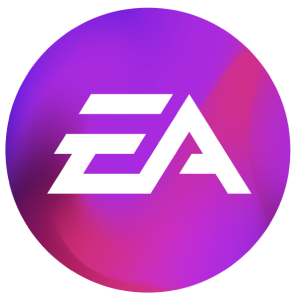 Browse Games
About
Support
Shop on Origin
United States
United Kingdom
Australia
France
Deutschland
Italia
日本
Polska
Brasil
Россия
España
Ceska Republika
Canada (En)
Canada (Fr)
Danmark
Suomi
Mexico
Nederland
Norge
Sverige
中国
대한민국
繁體中文
Legal
User Agreement
Privacy & Cookie Policy (Your Privacy Rights)
Modern Slavery Act Statement
UK Tax Strategy
UK Gender Pay Gap Disclosure