Festivities spotted! A new Battlefest is about to be unleashed, which means a full month of celebrations for the Battlefield™ community.
Throughout October, Battlefield™ V players will be served community events, challenges, and opportunities to earn unique rewards. This will be the perfect warm-up before Chapter 5 and its frantic Pacific battles arrive.
Weekly Themes and Rewards
Each week of Battlefest comes with its own distinct flavor, highlighting different modes and featuring various challenges and rewards. Dig into the details below.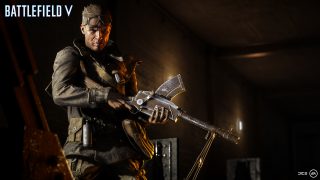 Week 1 – Tunnel Vision
The close-quarter train tunnels of the anticipated Operation Underground map take center stage this week. As for rewards, complete the Weekly Challenge to get the Madsen MG and the Battered weapon skin of the Rare rarity level.
Week 2 – In a Hurry
The fan-favorite Rush mode will be playable for a limited time starting on Battlefest's second week. Try it out on maps like Operation Underground and more. If you want to spruce up your Sturmgeschütz IV tank, make sure to unlock the stunning Captain Hadlow vehicle skin by nailing the Week 2 challenge.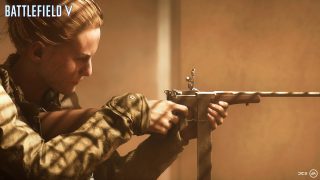 Week 3 – Side by Side
The Trench Carbine is your reward for succeeding in Week 3's challenge. Built as a prototype to fulfill a request from the German army, this weapon's design was based on other popular pistols used during the Great War. Mode-wise, this week will focus on infantry-focused Conquest. Play it on tight maps like Operation Underground, Rotterdam, and more.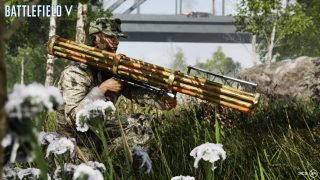 Week 4 – Fight as One
Ready to join up with the rest of the Battlefield V community in a grand challenge? In the first Battlefield V community mission; we want you to score 100,000,000 kills or assists. Yep, that's eight zeros. A unique and handy gadget will be yours if the mission is completed: the Fliegerfaust – a prototype man-portable anti-aircraft launcher. This beauty can fire two salvos of unguided rockets to dispose of enemy planes.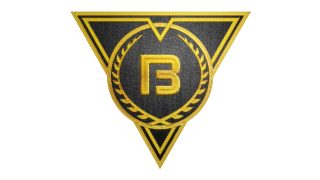 On top of the weekly rewards, everyone logging in to Battlefield V during Battlefest will receive the Battlefest Emblem. Wear it with pride.
As we head into the celebrations, we look forward to seeing you and your friends on the battlefield, fighting ferociously against each other – and pulling together to achieve common goals. Enjoy Battlefest.
– Jonas Elfving
Enter mankind's greatest conflict now with the Battlefield™ V Deluxe Edition or Standard Edition on Xbox One, PlayStation®4, and PC. Play the full game with Origin Access Premier.

Sign up today to receive the latest Battlefield news, updates, behind-the-scenes content, exclusive offers, and more (including other EA news, products, events, and promotions) by email.
Follow Battlefield on Twitter and Instagram, like us on Facebook, and subscribe to our YouTube channel. Hop in and join the Battlefield Community on the Battlefield Forums, and discuss with us on Reddit and Discord.
This announcement may change as we listen to community feedback and continue developing and evolving our Live Service & Content. We will always strive to keep our community as informed as possible. For more information, please refer to EA's Online Service Updates at https://www.ea.com/service-updates.
*CONDITIONS, LIMITATIONS AND EXCLUSIONS APPLY. SEE ea.com/ea-access/terms AND origin.com/store/origin-access/terms FOR DETAILS.