Battlefield™ returns with its iconic blend of strategic squad play and massive destruction. Up to 64 players clash on both vast and close-quarter maps in a World War 2 setting like you've never seen before.
Here are five features Battlefield veterans and newcomers are hurrying to play.
1. An Unseen and Unexpected World War 2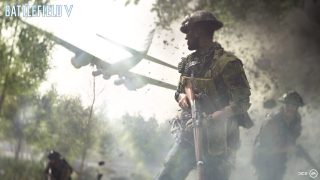 Senior Producer Lars Gustavsson, affectionately known as "Mr. Battlefield," said he and the rest of DICE have always wanted the series to return to WW2. But instead of revisiting the locations of Battlefield 1942™, they decided to explore other places, telling stories of the war that may be unfamiliar to players in both single-player and multiplayer.
You'll experience iconic WW2 elements such as paratroopers invading from the sky, tank shells clearing a fortified building of troops, and infantry defending a location to the last soldier, but on maps representing locations that were pivotal to the war, though somewhat forgotten over time.
2. Grand Operations, the Multiplayer Showcase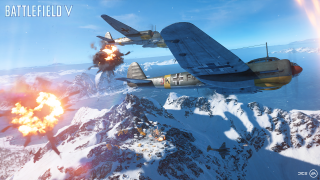 Remember Battlefield 1™'s Operations? Think that but bigger, packing a narrative experience into a combination of maps and modes, as played through up to four "days" worth of matches between two teams. Each day matters as match results will affect the conditions of the next day.
This is the flagship Battlefield V™ multiplayer experience, incorporating rotations of each map with new and returning modes like Conquest, Airborne, Breakthrough, and Final Stand. Read more in our Grand Operations Overview.
3. Grow, Customize, and Deploy Your Company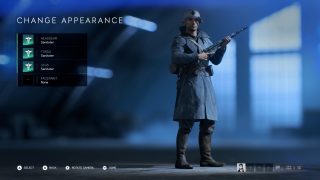 Soldiers, weapons, (and soon after launch) vehicles are open to a deeper level of visual and gameplay customization. As you play, you'll earn more ways to build a Company of your own -- the personal collection of soldiers, weapons, and vehicles that will grow and change throughout your time in Battlefield V.
From visual changes like soldiers' headgear and weapon skins to loadout customization for each of the four Classes, you can make a name for yourself with your Company. Still, Battlefield V is committed to the balanced rock-paper-scissors gameplay experience no matter the customizations.
4. March Through the Tides of War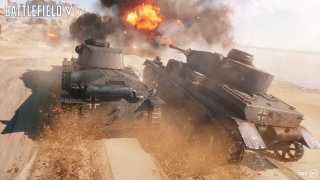 At launch, you get eight exciting game modes to play on eight maps with a bevy of weapons, vehicles, and gear. But launch is just the beginning of your Battlefield V experience. Tides of War is coming for all players – a live service journey through WW2 where every chapter brings a new battlefield.
5. Greater Weapon Control

Where you aim is where you'll shoot. If the wall is thin, you can hit whoever's behind it. A rifle feels like a rifle and a shotgun feels like a shotgun. These are just a few weapon design changes waiting for you in Battlefield V. It's all made possible by attention to gunplay systems such as muzzle velocity, bullet drop, rate of fire, drag coefficient, damage drop-off, base weapon damage, and spread and recoil.
In short, gunplay has never felt so good.

– Jeff Landa (Follow Jeff on Twitter @JeffLanda)
Deploy on the battlefield with style – pre-order Battlefield V and get the Firestorm Ranger Set*.
Enter mankind's greatest conflict on Xbox One, PlayStation®4, and PC. On November 9, play the full game with Origin Access Premier or try it as part of the EA Access and Origin Access Play First Trials**. Or, join the fight on November 15 with Battlefield™ V Deluxe Edition early enlister access, or November 20 with the Battlefield™ V Standard Edition.
Sign up today to receive the latest Battlefield news, updates, behind-the-scenes content, exclusive offers, and more (including other EA news, products, events, and promotions) by email.
Follow Battlefield on Twitter and Instagram, like us on Facebook, and subscribe to our YouTube channel. Hop in and join the Battlefield Community on the Battlefield Forums, and discuss with us on Reddit and Discord.
*Conditions and restrictions apply. See https://www.ea.com/games/battlefield/disclaimers

**CONDITIONS, LIMITATIONS AND EXCLUSIONS APPLY. SEE ea.com/ea-access/terms AND origin.com/store/origin-access/terms FOR DETAILS. One free trial per EA account. After the trial, the current Origin Access monthly or annual membership fee will be billed. Cancel during the trial period without charge.

Note that game content, gameplay mechanics, and other Battlefield V aspects covered in this article may change between now and the launch of the game.