At the Madden 19 Club Championship, Pavan "Pavan" Lakhat masterfully navigated through his side of the single-elimination bracket comprised of 32 finalists. Following a 38-24 offensive barrage against Ryan "ibestrafing" Danczak in the grand final, Pavan took home the $100K grand prize and title of Madden 19 Club Champion.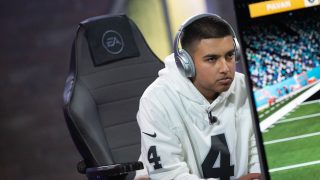 But the intense gameplay that unfolded during the four-day live event was only a fraction of what went into Pavan's triumphant victory. For this EA Major, Pavan and all of the other competitors built their tournament rosters in Madden Ultimate Team Salary Cap mode.

Each competitor had a fixed amount of cap space to work with, so critical and strategic decisions had to be made regarding which positions/items to splurge on, which to save on, and how to balance on offense and defense.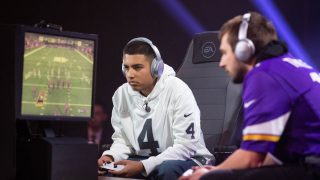 If you've ever played in a daily fantasy football tournament, it's basically the same premise.

You probably noticed that many of the finalists' rosters included the same exact players/items at certain skill positions.

For instance, 78 percent of the competitors used Power Up QB Michael Vick, 81 percent included Ghosts of Madden WR Randy Moss on their team, and 59 percent went with Power Up SS Jamal Adams on defense. The reason for that sameness? These are some of the best MUT items in the game, and the majority of finalists felt that the ratings, attributes, and skillsets of those items were worth investing in.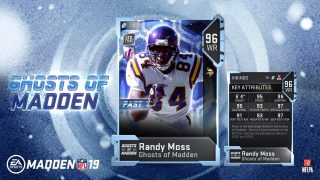 While those items mentioned above are the most expensive in Salary Cap mode, there are strategies that competitors employ to conserve cap space, so that they can afford the more pricey items. For instance, competitors spent an average of about $12 of cap space on their kicker position for their Club Championship finals roster. For context, the Power Up QB Michael Vick item cost $128 of cap space, and the Ghosts of Madden WR Randy Moss went for a cool $92 of cap space (cap prices include fully powered-up items with chemistries equipped).

Here's a glimpse of what Pavan's full roster looked like on offense and defense.

*images from https://www.muthead.com/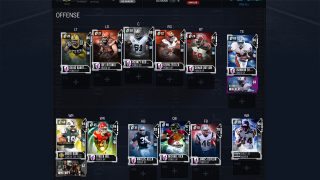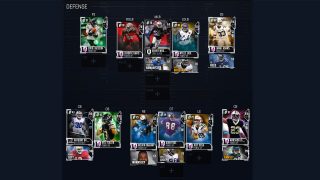 Another aspect to roster construction includes the option of attaching Chemistries (chems) to certain items to upgrade that player's capabilities.

On his Madden Club Championship title roster Pavan used Tier 3 Sprinter chem (+2 speed and +1 acceleration for all players with the chem), Lockdown Defense chem Tier 4, and Zone Run Offense chem Tier 4. The Champ told us that he liked Lock Down on defense due to the boost it gave to his defender's man and zone ratings And he liked Zone Run due to the boost it gave to TE Shannon Sharpe's spin and truck, as well as the blocking boost it gave to the offensive line.

There were additional ability chems attached to items on Pavan's winning squad as well. For instance, the Conductor and Gunslinger ability chems that apply to the quarterback position. Conductor allows additional hot routes before the QB is set, while Gunslinger grants a faster throwing motion and ball speed on passes. Elite Route Specialist and Deep Route Specialist are receiver chems that alter a wideout's route tree, while the Playmaker ability allows faster cuts on Playmaker moves directed from the QB.

Here are some of the ability chems that Pavan used on his key players: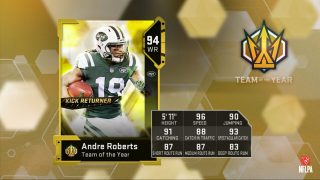 It's also worth noting that while the Randy Moss and Tyreek Hill items were frequently coming up with big plays throughout the entire event, it was Pavan's TOTY Andre Roberts item that starred in the grand final with two deep touchdown receptions. Released as a Kick Returner in Ultimate Team, Pavan took advantage of Roberts' 96 BCV and 96 ELU ratings to lead him to a resounding Club Championship victory.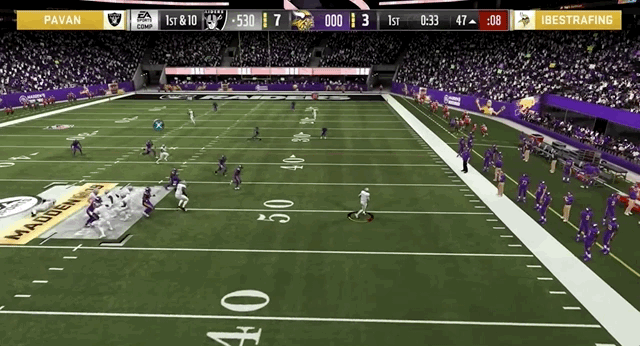 The world will be watching for which MUT items will stand out at the Madden Challenge (MUT Draft format) coming up March 15 — 17.
— Matt Franciscovich (Follow Matt on Twitter @MattFranchise)

---
For more information on the Madden Championship Series and how to compete in future events, visit the Madden NFL 19 compete homepage. Keep it locked on the @MaddenLeagueOps Twitter handle for news, tournament updates, recaps, and content during the Madden Challenge March 15 — 17.