It's down to the final four teams in the hunt for the Lombardi Trophy. They just happen to be the top two seeds from both the AFC and NFC.
We have the New England Patriots vs. the Kansas City Chiefs, and the Los Angeles Rams vs. the New Orleans Saints. These have been four of the best teams in the NFL throughout the season; now we all get to watch them face off.
Here are some predictions for the games mixed with some Madden ratings goodness.
AFC CHAMPIONSHIP GAME
New England Patriots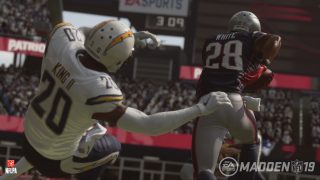 Playing this matchup in Madden, the obvious plan is to utilize Rob Gronkowski early and often. We might see some of that in the real game, but what the Pats are likely going to do is to control the clock as much as possible. Patrick Mahomes is having a stellar year where he's been basically scoring on command, so keeping him on the sidelines will likely be the best defensive move the Pats can make.

Expect to see Sony Michel get his number called early and often, but the more crucial cog is going to be James White, who totaled 15 catches in their win over the Chargers. Part of the clock control plan is to wear out the defense, and getting a backfield passing option involved stretches zone coverage while exposing poor man assignments. New England has pulled off that strategy many times before, and it's what will keep the KC defensive rush gassed while Tom Brady and company start picking apart the defensive scheme.
Kansas City Chiefs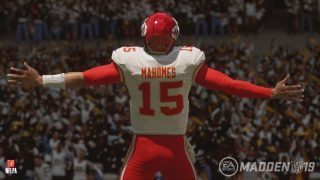 At this point, Chiefs QB Patrick Mahomes has made an amazing argument for NFL MVP. His absurd arm strength combined with the fastest WR in the league have made Mahomes and Tyreek Hill the most explosive duo in football.
It's crucial to get that pair connected against New England, but it will be imperative also to feed TE Travis Kelce. He was essential to keeping drives alive for KC against the Indianapolis Colts, totaling seven receptions, all of which went for first downs. Getting the ball in Hill's hands might stretch the defense, but it's the Mahomes/Kelce connection that will keep the ball moving and will take away some of New England's clock control.
NFC CHAMPIONSHIP GAME
Los Angeles Rams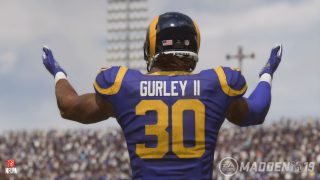 The Rams task will likely play out similar to how the Pats might handle KC, except it's going to be less of a grind approach and more an overpowering ground game that'll get it done.
Behind only the Chicago Bears, the Saints finished the regular season with the second-best rushing defense in the NFL in terms of yards allowed. That's not great news for most teams, but most teams don't have a pair of HBs that are on fire right now. C.J. Anderson looks like a whole new HB with the Rams. Both Anderson and Gurley finished with over 100 yards in the win over the Cowboys.
And the Rams are going to need both of them on their game to punch through the Saints tough rushing defense, so I'd look for a lot of between the tackle runs for Anderson, while Gurley is going to be mixed in a variety of runs, and likely used as a receiving option as well.
New Orleans Saints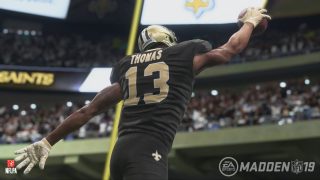 Drew Brees may be at the helm, but their big playmakers are HB Alvin Kamara and WR Michael Thomas.
Thomas has displayed elite-level talent all season long and was a big reason the Saints were able to come back from a 14-point deficit. He had a monster 171-yard game with a touchdown off of 12 receptions. His size and talent are simply just overwhelming for most DBs to handle.
The big deal here is Rams CB Marcus Peters was completely outclassed by Thomas in Week 9 of this season, when Thomas recorded 211 yards against L.A. He will likely draw more attention from Aqib Talib this time around, but if Thomas starts getting in sync with Brees, nobody can stop them.
– Daniel Williams (Follow Dan on Twitter @thatDanW)

---
Madden NFL 19 is available now. Stay in the conversation by following us on Facebook, Twitter, Instagram, YouTube, and EA Forums. Sign up for the Newsletter today to receive updates on Madden, and other EA news, products, and events, all season long.