With the exciting Wild Card round. The NFL is now officially down to eight teams fighting to continue their Super Bowl aspirations. It's down to the best of the best.
The postseason isn't safe from Madden ratings updates though. So, any of you NFLers looking to push into 90 OVR turf, you still have a shot. Side note, what are you doing reading this? Shouldn't you be going over tape or something? We all know the true goal for every NFL player isn't the Lombardi Trophy, but it's to get to Club 99. Nevertheless, maybe consider hiding your true objective so the coaching staff doesn't get wise to your motives. I'm looking at you 96 OVR Cameron Jordan.
(Writer's Note: I've been told by legal that I'm required to say that I have zero evidence that Cameron Jordan reads this, or that he values his Madden rating over professional goals. With that said, who doesn't want to be in Club 99?)
Let's get to the ratings, which hold some surprises despite win-loss results from Wild Card Weekend.
Moving On Up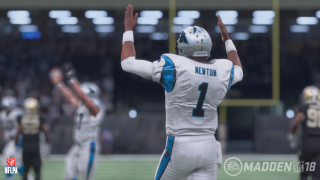 Yes, that's right, we're starting with Cam Newton in the Up column. Newton has faced some criticism this season, being drastically inconsistent game to game. Though the Panthers didn't come away from the win, this was one of Newton's better games over the last two seasons. He nailed several pinpoint throws throughout the contest. The best of his throws was in the first quarter to Kaelin Clay. It was perfect placement by Newton, only to be rewarded with a horrible drop by Clay. That ultimately led to Graham Gano's missed field goal. His is all while being sacked four times. Despite the loss, Newton gets a well-deserved bump up the ratings.
DeMarco Murray who? Henry was an absolute beast against in the Titans' win against the Chiefs. Running with authority and power every time he touched the ball, Henry amassed 191 total yards. Murray hasn't been the same this season, but Henry looks like he's more than capable of taking over lead back duties. The Titans are obviously going to ride the hot hand moving forward, and that's Henry by a longshot.
The Saints' defense is now a solid unit after years of being at the bottom of the NFL barrel. There are major contributors (like the previously mentioned Cameron Jordan), but someone who has really turned up the effort is Matni Te'o. Now a starting for New Orleans, Te'o is a tackle machine, stopping cold and providing tons of pressure.
Moving On Down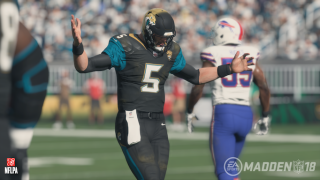 The Jags came away with the win on the back of their defense. Bortles might have come through on the ground, but it's usually not a good sign when your QB has more rushing yards (88) than passing (87). Bortles will have to produce if Jacksonville wants to go deeper into the playoffs. But even with Bortles stumbling, the Jags could still win it all. Remember the Broncos? They won a Super Bowl with a stout defense and a noodle-armed Peyton Manning. The Jags could do the same.
In just his second season, Hill has shown incredible upside. We still haven't hit his talent ceiling. Unfortunately for Hill and the Chiefs, their miserable second half against the Titans cut their season short. Some of the sudden offensive stall could be credited to TE Travis Kelce missing action, but KC just couldn't get the ball moving after halftime. Going into next NFL season where KC is going to give a genuine look at Patrick Mahomes' huge arm, next season could be even more productive for Hill. But for now, his ratings take a hit.
Look, guarding Julio Jones is a difficult assignment. You basically just have to accept that he's going to score and you have to prevent him from getting something godly like 300 yards or something. Johnson is a quality DB, but this was a bit of a misstep. The Rams are likely to bring back Johnson as he's a free agent going into next season. He could command a heftier price tag because he's talented, but this is not the way you want to end the year.
- Daniel Williams
---
Madden NFL 18 is available now on the PS4 and Xbox One. Stay in the conversation by liking us on Facebook and following us on Twitter.