Big games lead to big gains in Madden Ultimate Team. Following memorable NFL performances, Team of the Week introduces new player cards of the league's biggest athletes. Get these guys on your MUT roster now and watch your OVR rise.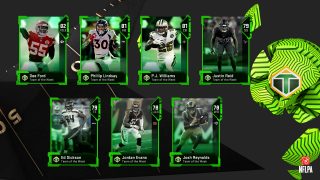 Players subject to change pending MNF performances.
Josh Rosen, QB, Arizona Cardinals
23 completions, 252 yards, 2 touchdowns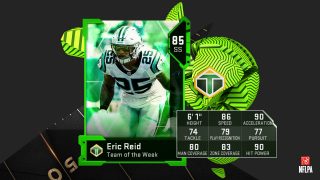 Eric Reid, SS, Carolina Panthers
7 tackles, 1 sack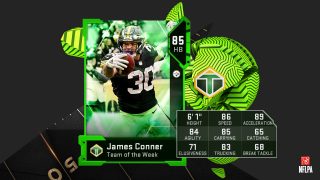 James Conner, HB, Pittsburgh Steelers
24 carries, 146 yards, 2 touchdowns, 5 receptions, 66 receiving yards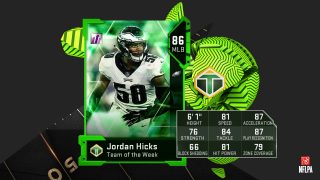 Jordan Hicks, MLB, Philadelphia Eagles
12 tackles, 1.5 sacks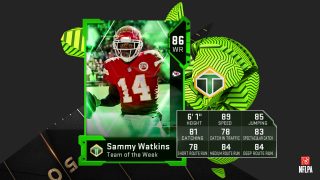 Sammy Watkins, WR, Kansas City Chiefs
8 receptions, 107 yards, 2 touchdowns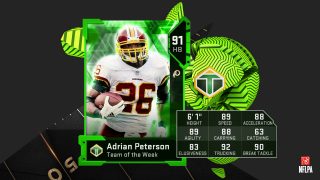 Adrian Peterson, HB, Washington Redskins
26 carries, 149 yards, 1 touchdown, 1 receiving touchdown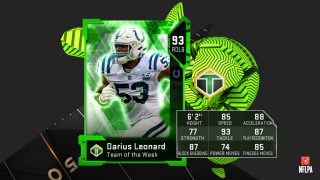 Darius Leonard, ROLB, Indianapolis Colts
9 tackles, 1 forced fumble
Make sure to follow @EASPORTS_MUT to see when we go live with the #MaddenDailyDrops Twitch stream for more details and also the second Hero for this week's Team of the Week.
---
Madden NFL 19 is available now. Stay in the conversation by following us on Facebook, Twitter, Instagram, YouTube, and EA Forums. Sign up for the Newsletter today to receive updates on Madden, and other EA news, products, and events, all season long.