From game-winning touchdowns to breakout performances, Madden Ultimate Team has been honoring NFL standouts every week this season. But with the NFL playoffs in full swing and the regular season in the rearview, it's time to focus on the year that was and praise some of football's best players with Team of the Year.
Today through January 23, Team of the Year drops with some high OVR items you can earn for your squad. Right off the bat, you'll earn a Welcome Pack when signing into Ultimate Team. Included in the Pack is an 80 OVR NAT player. From there you can go into the Games of the Year Solo sequence to earn a TOTY player. And then you can complete Sets to earn more Team of the Year players.
But, if you've been completing Solos for Team of the Week all season long, you can use the Collectables you've been stockpiling from the Solos to also complete sets for Team of the Year players. Team of the Week players can also be used in Sets for Team of the Year players.
That's what you need to get started. Here's a look at the Team of the Year.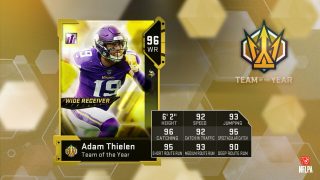 Adam Thielen, WR, Minnesota Vikings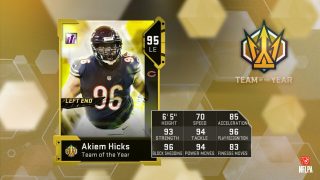 Akiem Hicks, LE, Chicago Bears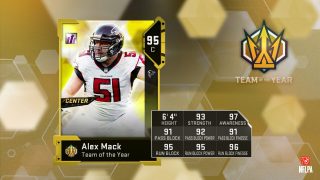 Alex Mack, C, Atlanta Falcons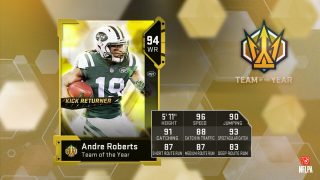 Andre Roberts, WR, New York Jets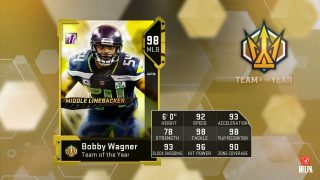 Bobby Wagner, MLB, Seattle Seahawks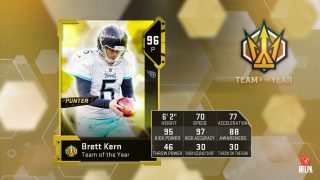 Brett Kern, P, Tennessee Titans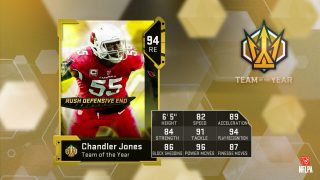 Chandler Jones, RE, Arizona Cardinals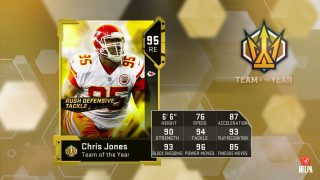 Chris Jones, RE, Kansas City Chiefs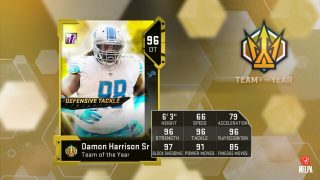 Damon Harrison Sr., DT, Detroit Lions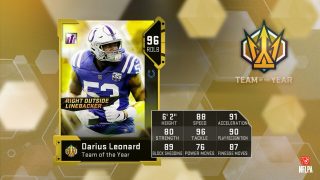 Darius Leonard, ROLB, Indianapolis Colts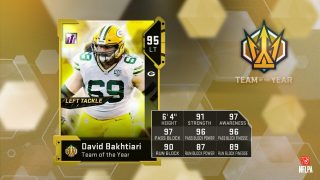 David Bakhtiari, LT, Green Bay Packers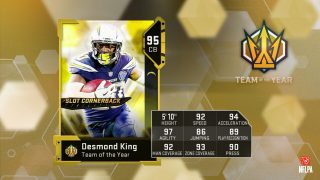 Desmond King, CB, Los Angeles Chargers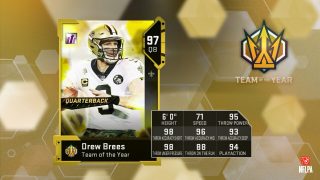 Drew Brees, QB, New Orleans Saints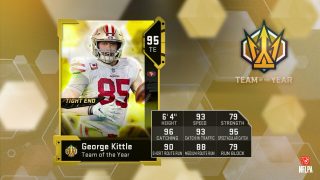 George Kittle, TE, San Francisco 49ers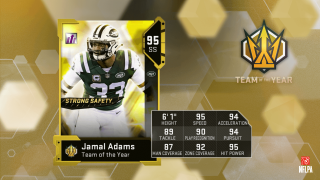 Jamal Adams, SS, New York Jets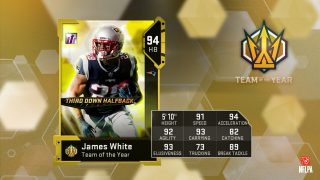 James White, HB, New England Patriots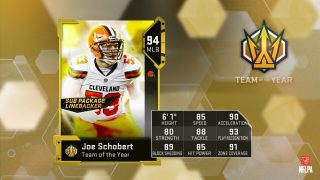 Joe Schobert, MLB, Cleveland Browns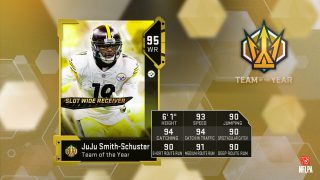 JuJu Smith-Schuster, WR, Pittsburgh Steelers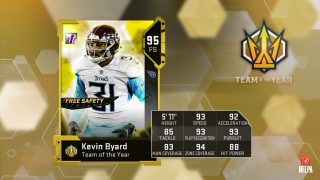 Kevin Byard, FS, Tennessee Titans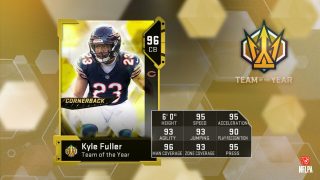 Kyle Fuller, CB, Chicago Bears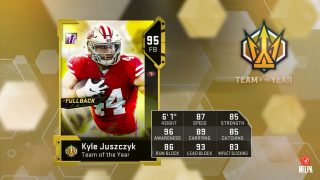 Kyle Juszczyk, FB, San Francisco 49ers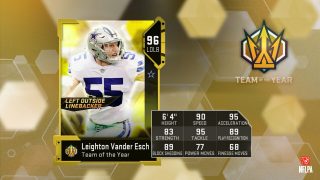 Leighton Vander Esch, LOLB, Dallas Cowboys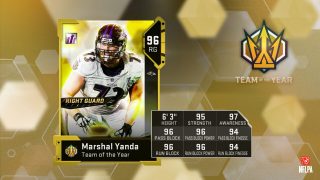 Marshal Yanda, RG, Baltimore Ravens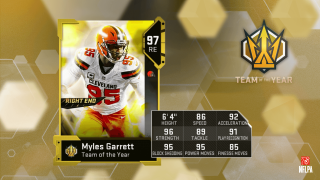 Myles Garrett, RE, Cleveland Browns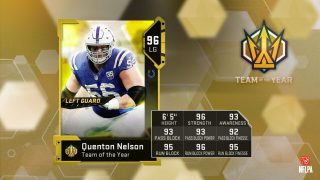 Quenton Nelson, LG, Indianapolis Colts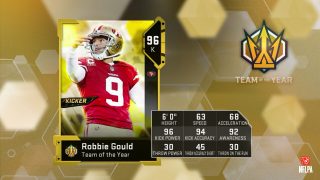 Robbie Gould, K, San Francisco 49ers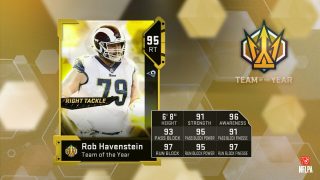 Rob Havenstein, RT, Los Angeles Rams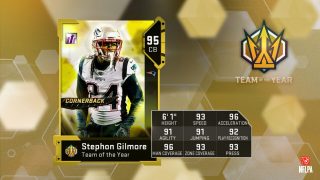 Stephon Gilmore, CB, New England Patriots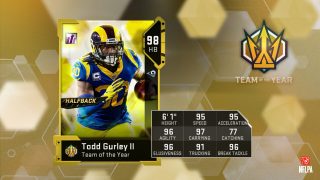 Todd Gurley, HB, Los Angeles Rams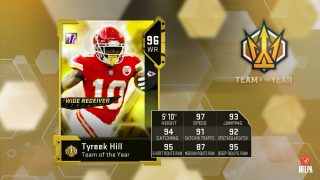 Tyreek Hill, WR, Kansas City Chiefs
---
Madden NFL 19 is available now. Stay in the conversation by following us on Facebook, Twitter, Instagram, YouTube, and EA Forums. Sign up for the Newsletter today to receive updates on Madden, and other EA news, products, and events, all season long.