Welcome to the Madden NFL 20 Top 100 players countdown. In today's article Associate Designer Andre Weingarten and Dustin Smith will break down our top 100 players based on Overall rating. In cases where there are ties at an Overall number, the Madden Ratings Adjustor team discussed and ranked those players. So, without further ado, here is 75-51!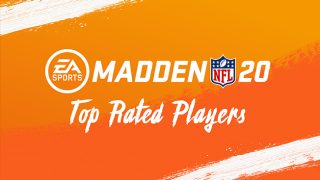 75. Casey Hayward Jr
CB Chargers | 89 OVR
74. Darius Slay Jr
CB Lions | 89 OVR
His 93 Awareness is the 6th best at CB. Slay remains one of the best playmakers in the NFL, as he posted his 5th straight season with 10+ passes defensed. His elite speed, instincts in Zone Coverage (5th best at 93) and ball skills make him one of the NFL's most dangerous CBs.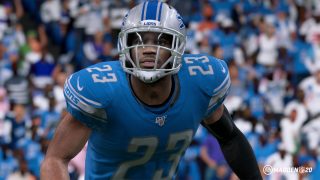 73. DeMarcus Lawrence
LE Cowboys | 89 OVR
72. Brandon Brooks
RG Eagles | 90 OVR
71. Kenny Clark
DT Packers | 90 OVR
70. Kareem Hunt
HB Browns | 90 OVR
69. Lavonte David
MLB Buccaneers | 90 OVR
68. Deion Jones
MLB Falcons | 90 OVR
67. Joe Staley
LT 49ers | 90 OVR
66. A.J. Green
WR Bengals | 90 OVR
65. George Kittle
TE 49ers | 90 OVR
64. Jamal Adams
SS Jets | 90 OVR
His 86 Man Coverage is the best at Safety in the NFL. Very few players can shut down top TEs in coverage, but Adams did just that this past year. Elite coverage, and excellent run defense…the sky is the limit for the now third year Safety.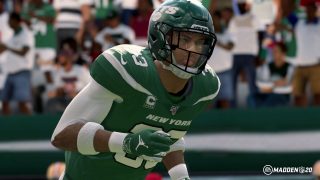 63. Chris Harris Jr
CB Broncos | 90 OVR
62. Alvin Kamara
HB Saints | 90 OVR
61. Aaron Rodgers
QB Packers | 90 OVR
60. Byron Jones
CB Cowboys | 91 OVR
59. Eddie Jackson
FS Bears | 91 OVR
58. Saquon Barkley
HB Giants | 91 OVR
57. Myles Garrett
RE Browns | 91 OVR
He has the 2nd best Power Move (93) at RE. With nearly 20 sacks before age 23, Garrett is already one of the league's top pass rushers. His blend of size, speed and strength allow him to setup a variety of pass rush counters.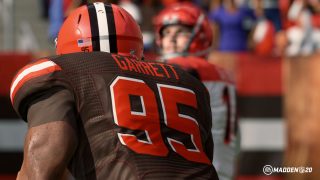 56. T.Y. Hilton
WR Colts | 91 OVR
55. Mike Evans
WR Buccaneers | 91 OVR
54. Cameron Jordan
LE Saints | 91 OVR
53. Christian McCaffrey
HB Panthers | 91 OVR
His 81 catching is the best at HB. McCaffrey is such a natural receiver, that he could play Slot WR full-time and put up 100 receptions in a year. His nuanced route running, great hands, and underrated ability as a between-the-tackles runner make him one of the most well rounded HBs in the league.
52. Marshal Yanda
RG Ravens | 91 OVR
51. Geno Atkins
DT Bengals | 91 OVR
---
Madden NFL 20 is out worldwide on August 2. Pre-order the Superstar Edition and play 3 days early. Stay in the conversation by following us on Facebook, Twitter, Instagram, YouTube, and EA Forums. Sign up for the Newsletter today to receive updates on Madden, and other EA news, products, and events, all season long.