Star Wars: Jedi Fallen Order™
Star Wars Battlefront II
Star Wars Galaxy of Heroes
Home

OVERVIEW
CAMPAIGN
ROADMAP
HEROES
MULTIPLAYER
PROGRESSION
HEROES
MAPS & LOCATIONS
GAME MODES
CLASSES
VEHICLES
News
Forums
OVERVIEW
CAMPAIGN
ROADMAP
HEROES
MULTIPLAYER
PROGRESSION
HEROES
MAPS & LOCATIONS
GAME MODES
CLASSES
VEHICLES
NEWS
FORUMS
BUY NOW
Get the Game
Buy
Origin on PC
PlayStation® 4
Xbox One
This Is Star Wars™ Battlefront™ II
Find out everything you want to know about Star Wars Battlefront II's maps, modes, and exciting new details on single-player and multiplayer.
HEROES ARE BORN ON THE BATTLEFRONT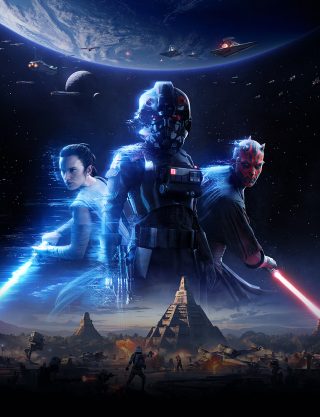 WATCH TRAILER
SINGLE PLAYER
Forge a new path as Iden Versio, commander of Inferno Squad—an Imperial special forces unit equally lethal on the ground and in space. Encounter many of Star Wars' greatest characters in a story of revenge, betrayal, and redemption that spans 30 years.
A SOLDIER'S UNTOLD STORY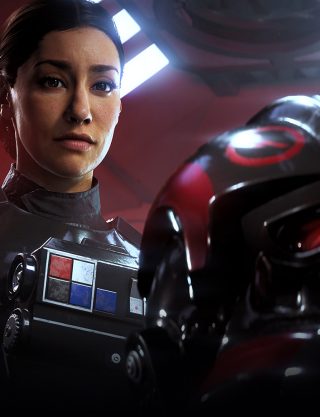 INFERNO SQUAD
Multiplayer Battles Across All Three Eras
Hurtle between the rooftops of Theed in a speeding starfighter, cut swaths through armies of Clones with Darth Maul, and build your legacy on the battlefield. Your Star Wars fantasies come to life in Star Wars Battlefront II's multiplayer.
A GALAXY OF POSSIBILITIES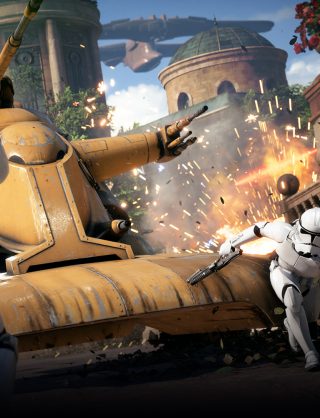 EXPLORE MULTIPLAYER
EXPLORE MODES
SPACE BATTLES
Step into the cockpit of Yoda's Starfighter, Darth Maul's Scimitar, and a fleet of other ships in multiplayer, objective based space battles. Turn the tide of battle with improved controls and customizable starfighters in massive engagements across all three cinematic eras of Star Wars.
STARFIGHTER ASSAULT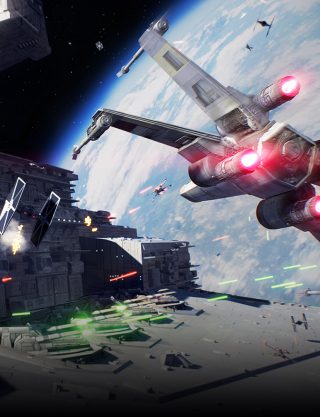 LEARN MORE
CUSTOMIZE AND PROGRESS
Tailor unique abilities for each hero, class, and starfighter to gain the upper hand in battle with Star Wars Battlefront II's diverse and powerful progression system. The path to victory is yours to decide.
YOUR CHOICE, YOUR PATH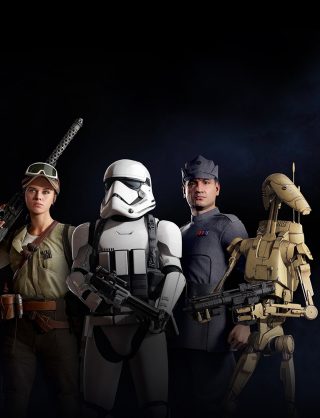 CHARACTERS FROM EVERY ERA
Play as—and against—Star Wars' most feared villains and cherished heroes from all three eras, including Kylo Ren, Rey, Darth Maul, Yoda, and many more. Unique, upgradable abilities ensure classic characters bring their distinct powers and personality to the battle.
ICONIC HEROES AND VILLAINS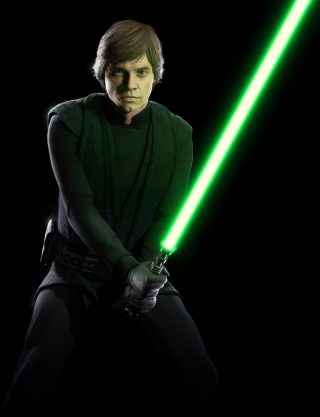 VIEW HEROES
United States
Argentina
Australia
Austria
Belgium
Brazil
Canada
Chile
China
Colombia
Czech Republic
Denmark
Finland
France
Germany
Greece
Hong Kong
Hungary
India
Ireland
Israel
Italy
Japan
Korea
Mexico
Netherlands
New Zealand
Norway
Poland
Portugal
Russia
Saudi Arabia
Singapore
Slovakia
South Africa
Spain
Sweden
Switzerland
Taiwan
Thailand
Turkey
Ukraine
United Arab Emirates
United Kingdom
Yes! Send me EA news, products, events and promotions by email consistent with EA's Privacy & Cookie Policy. I can unsubscribe at any time by changing my email preferences, emailing privacy_policy@ea.com, or writing to Electronic Arts Inc., ATTN: Email Opt-Out, 209 Redwood Shores Pkwy, Redwood City, CA, 94065, USA.
Sign In and Join
SIGN UP
Refresh Page
Try out one of the oldest tricks in the book. Sign up for the Star Wars Newsletter and receive the exclusive in-game "Not the Droids" emote.
Please use the email associated with the EA account you will use to play Star Wars Battlefront II. Limit one emote per account. See here for details.
You must sign in and sign up for STAR WARS Battlefront 2 and EA emails before you can redeem your [IN-GAME ITEM].
You must sign up for the STAR WARS Battlefront 2 newsletter before you can redeem your item.
You've successfully signed up to receive emails about Star Wars Battlefront II and other EA news, products, events and promotions. Unsubscribe at any time by changing your email preferences.
You've already signed up for Star Wars Battlefront II newsletters with the above email. Please check your spam folder for the above email. If you still have troubles receiving the emails, please contact EA.
Sorry, you are ineligible to sign up for this newsletter.
Sorry, something has gone wrong. Please try again later.
News
Newsletter
facebook
twitter
youtube
instagram
twitch Browse Games
Latest News
Help Center
About Us
Careers
United States
United Kingdom
Australia
France
Deutschland
Italia
日本
Polska
Brasil
Россия
España
Mexico
Legal
Online Service Updates
User Agreement
NEW: Privacy & Cookie Policy