Simmers, one of our most exciting collaborations is finally here! The Sims™ 4: Moschino Stuff Pack* has arrived, and it is everything we dreamed it would be. Read on to learn about what your Sims will get with this posh pack.
First off, this special pack includes Moschino Capsule Collection pieces inspired by The Sims! Plus, Moschino ready-to-wear items - including styles from past collections - will be waiting in your Sim's closet. Dress your Sims in fashion-forward looks they can wear anywhere, and develop their artistic abilities with the freelance fashion photography career.
Get Picture Perfect
As a freelance fashion photographer, your Sim will grow their career with amazing opportunities, live a flexible lifestyle, and get inspired to shoot for the next big campaign or cover! Curate a collection, select the perfect subject to shoot, and find the right angles to accentuate their look. Use filters and different poses to get higher-quality photos and build your Sim's Photography Skill. Meet deadlines, keep clients happy, and watch your Sim rise to the top of their industry.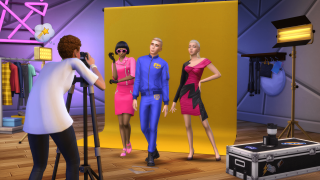 The Studio is in Session
Bring your Sim's photo studio to life, where the spotlight is on and so is the pressure. Accessorize with pictures, furniture and décor, and personalized touches for an inspiring space to shoot your Sim's best work.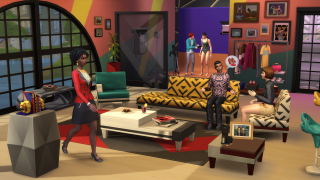 Show your love for fashion and get to work with that camera! The Sims 4: Moschino Stuff Pack is now available on PC and Mac, and comes to PlayStation® 4 and Xbox One on September 3, 2019. You can also find Moschino Capsule Collection items in The Sims FreePlay on September 3, 2019 and in The Sims Mobile on September 11, 2019.
Chat with fellow community members on The Sims 4 Forums, follow us on Twitter and Instagram, like us on Facebook, and subscribe to our YouTube channel. Sign up for The Sims 4 newsletter and get Grim's Ghoulish Guitar for free!*
*For PC, requires The Sims 4 game (sold separately) and all game updates to play. See minimum system requirements for this pack.