Concept artist Olov Redmalm gives insight into the design and thought process behind the Silent Ones, the two-legged villains of Fe, the upcoming game from Zoink Games.

The forest is a marvelous place of color and song, where fantastic creatures of water, ground and sky co-exist in balance. It's only recently that the delicate ecosystem has been threatened by the newly arrived Silent Ones.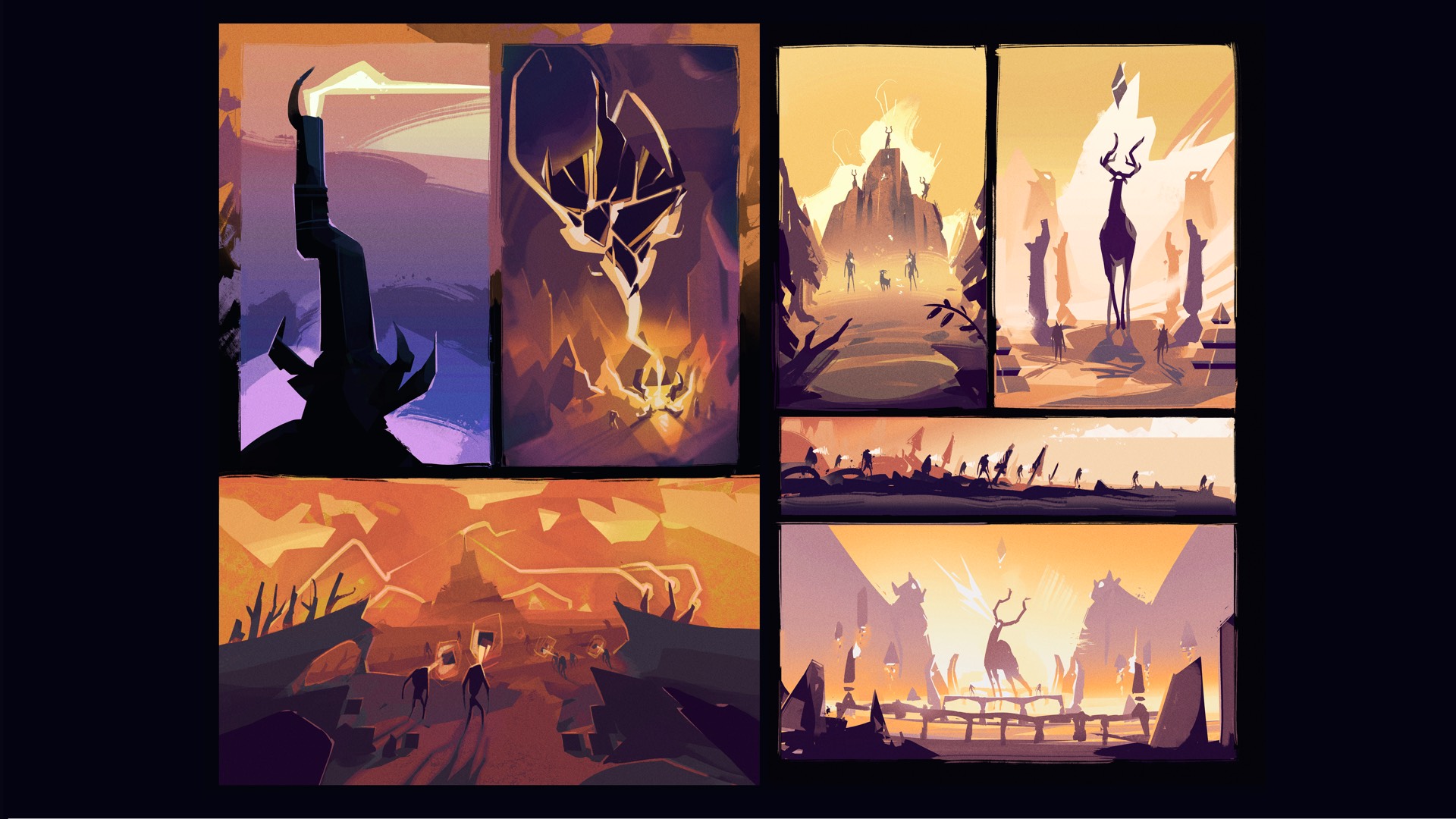 While the forest and its inhabitants thrive on song, the Silent Ones shun it, dampening all the sound in the vicinity through their sheer presence. They are two-legged, machine-like creatures, warily wandering the landscape like underwater divers exploring a foreign and dangerous place. Coolly these invaders scan their surroundings with a steady, one-eyed gaze, hunting and capturing anything that moves in their path. They look to be searching for something, visiting ancient ruins, powering up old machinery and experimenting on the wildlife.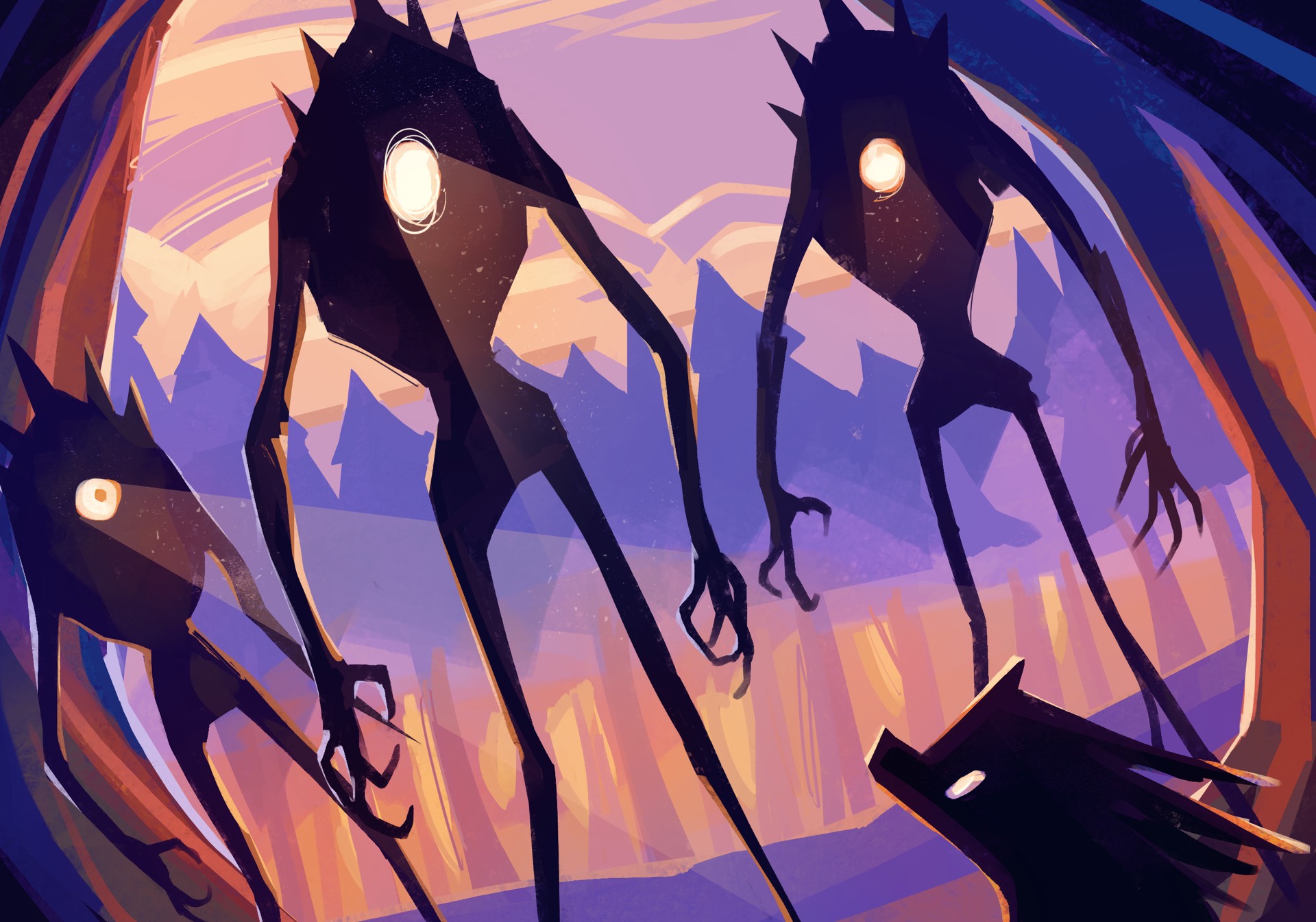 In contrast to the colorful and lush forest, the Silent Ones are of a harder matter, made of some kind of dark metal rather than something organic. When it came to the creatures of the forest, the concept art team here at Zoink Games would draw inspiration from the wildlife of our own world, combining different animals and adding our own twist to them.
However, for the Silent Ones, we drew most of our inspiration from humans. How would an animal or a child interpret the strange machines that we build? The Concept Artists would try to come up with machinery which certainly seems to fill a purpose, yet looks too alien for us to understand at first glance. We would be looking for a chunky, heavy and inhospitable design, with spiky details.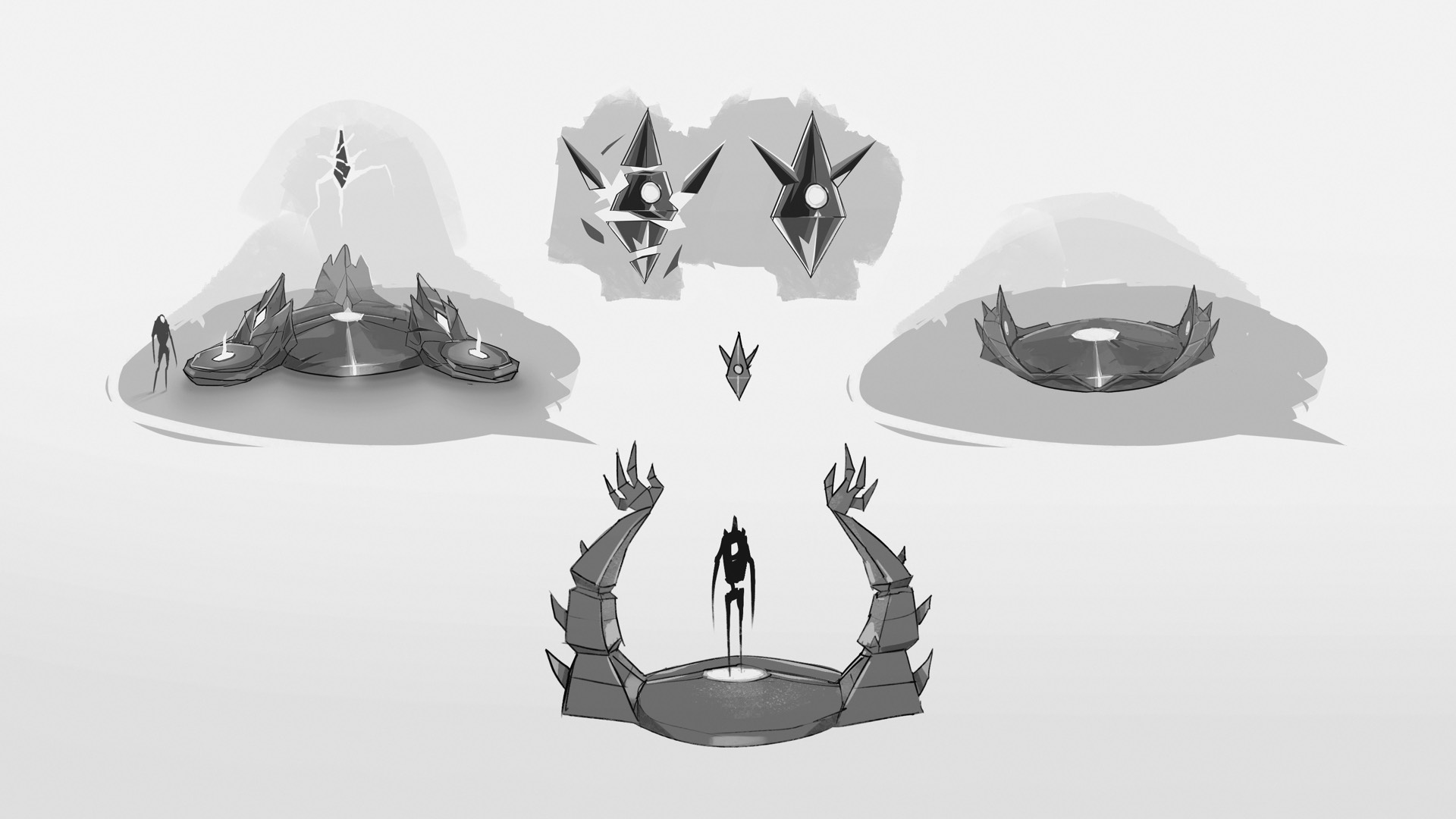 In Scandinavia, while exploring its beautiful nature, you can find ancient runestones. Many of them lie in the open just as the indigenous peoples left them. They often tell a tale about a successful hunt, about a loved one who died or maybe just a simple "Hi, I was here!"
Without the answer in hand, the stones can be tricky to figure out, but you'll still have a vague idea of what they're trying to tell you and leave you with a feeling of mystery and wonder.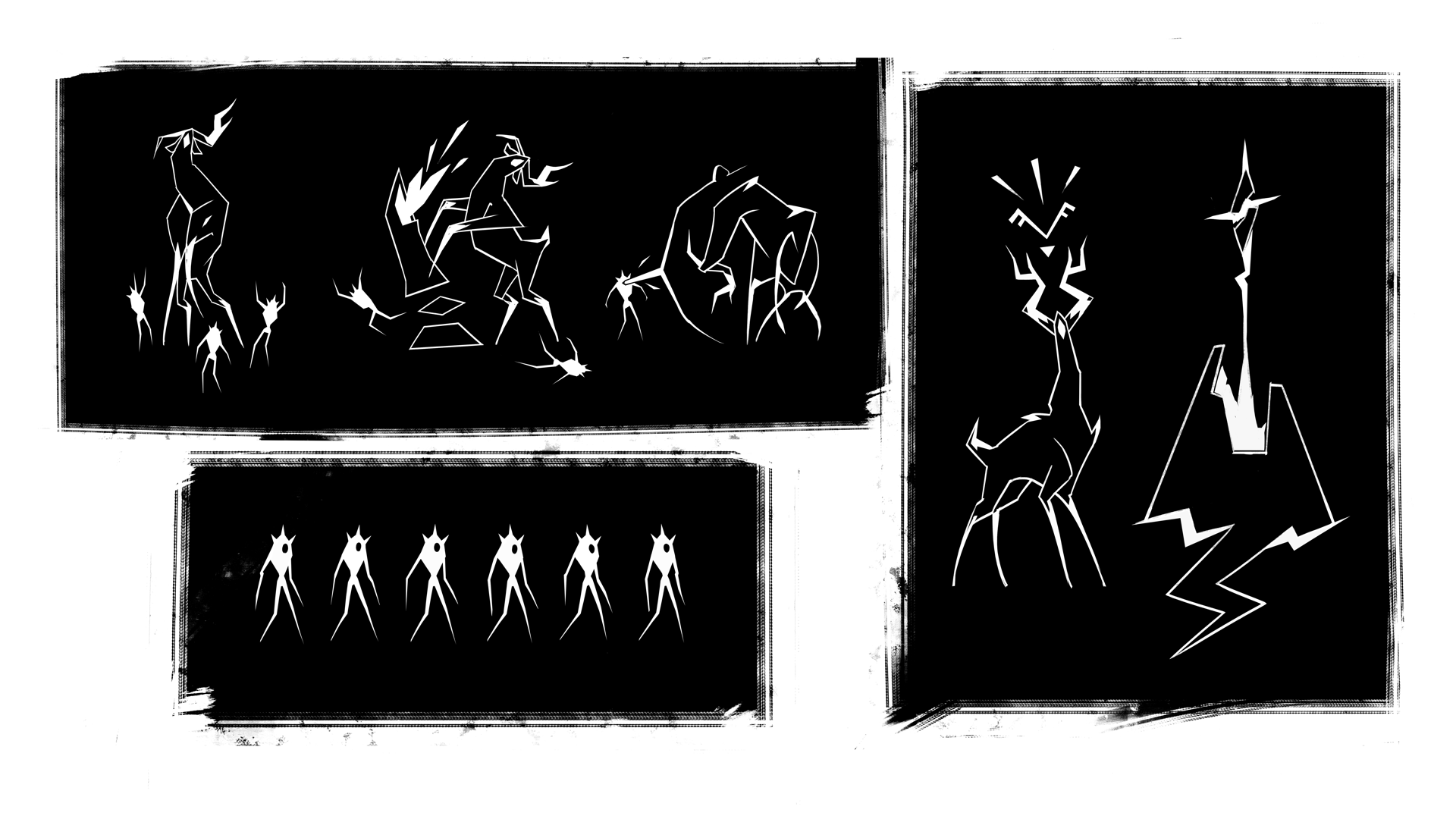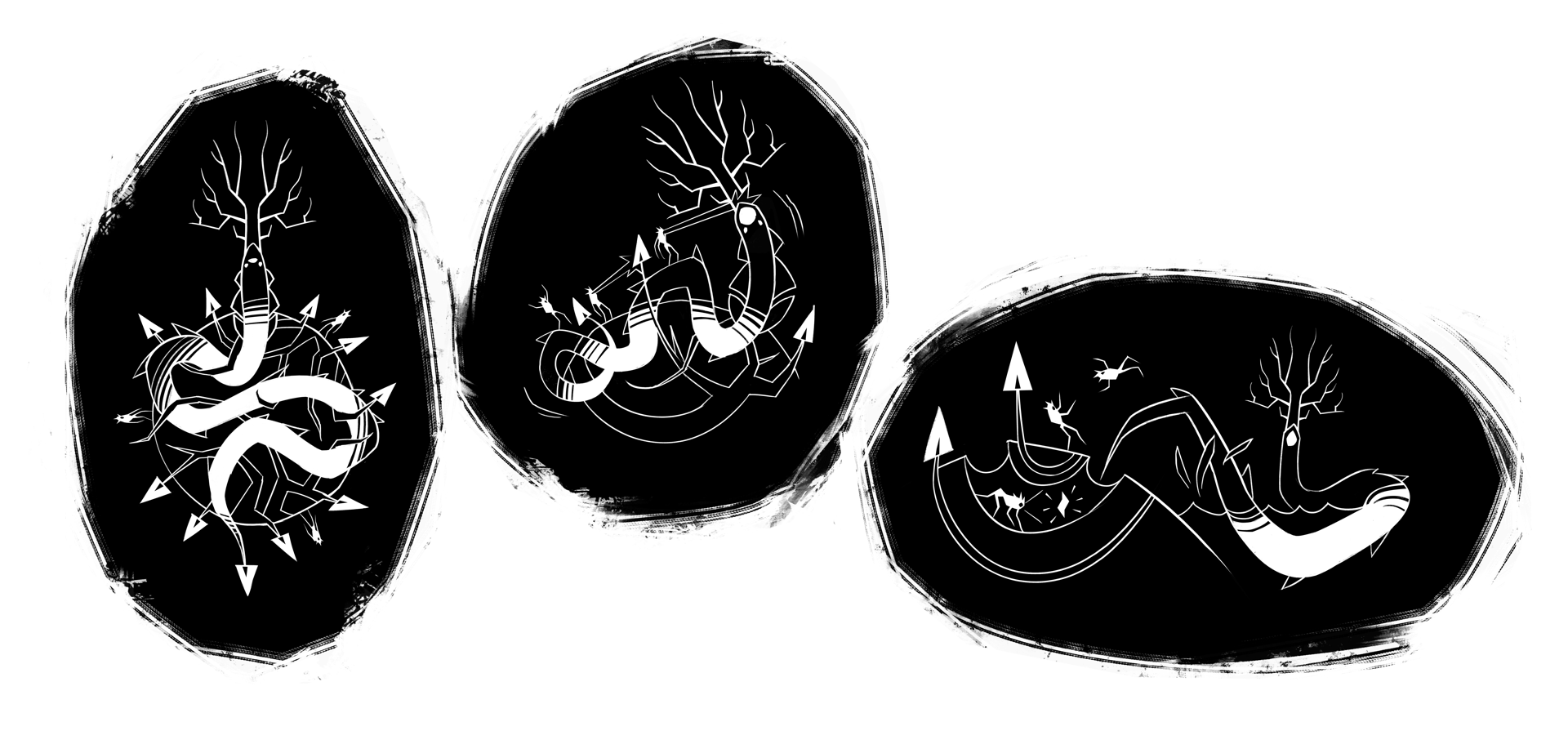 This was the feeling we were going for when designing the stone carvings that you can find scattered across the forest of Fe. They tell stories of nearby areas, a meeting with a certain creature or something big that took place there a long time ago.
To the new explorer, eager to take detours like these: Do steer clear of the Silent Ones. However, try to catch a glimpse of them from a safe spot. See what they're up to when they think that no one's watching.