Battlefield V
FIFA 19
Madden NFL 19
The Sims
Anthem
Electronic Arts Home

Games
News
About EA
Studios
Careers
Executives
Press
Investors
Support
Shop on Origin
Games
News
Help
EA Forums
Shop on Origin
EA Access
Careers
Newsletter
Subscribe & Save
Join EA Access
Join Origin Access
Join EA Access
Join Origin Access
The Sims™ 3
Maxis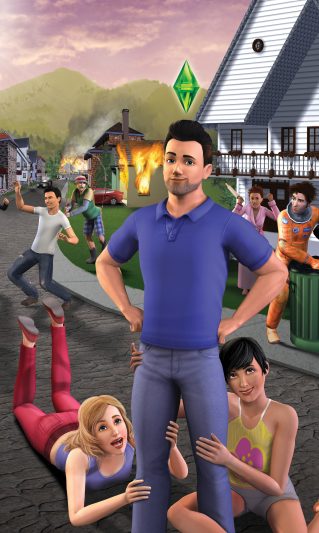 Buy Now
Buy Now on Console
Standard Edition
The freedom of The Sims™ 3 will inspire you with endless creative possibilities and amuse you with unexpected moments of surprise and mischief!
Buy Now
Game Features
Connect, share, and shop!
Go online to make movies, show off your creations, download exclusive content, and more.
Learn More
Control your Sims' destinies
Choose whether or not to fulfill your Sims' destinies by making their wishes come true. Will your Sims be Rock Stars, World Leaders, Expert Thieves, or more—it's up to you.
Learn More
New Create A Sim—Create any Sim you can imagine.
New easy-to-use design tools allow for unlimited customisation to make truly individual Sims. Determine your Sims' shape and size, from thin to full-figured to muscular—and everything in between! Choose your Sims' facial feat…
Learn More
New Unlimited Customization—Everyone can customize everything!
Build your dream house or design the ultimate home. Customize everything from floors to flowers, shirts to sofas, wallpaper to window shades. It's fun and easy to change colors and patterns giving you endless personalisation …
Learn More
Embrace the social possibilities!
Instant message your friends, post to their walls, share your Sims and their memories, and more!
Learn More
New Seamless, Open Neighbourhood—Explore the neighbourhood freely.
Your Sims can roam throughout their neighbourhood, visit neighbours' homes, and explore the surroundings. They can stroll downtown to hang out with friends, meet someone new at the park, or run into colleagues on the street. …
Learn More
New Realistic Personalities—Every Sim is a unique person, with a distinct p…
Create realistic Sims with distinctive personalities. Select from dozens of personality traits and combine them in fun ways. The combination of traits you choose—brave, artistic, loner, perfectionist, klepto, romantic, clumsy…
Learn More
Screenshots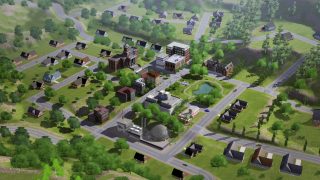 the-sims-3 Screenshot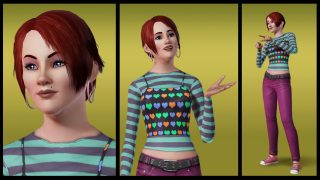 the-sims-3 Screenshot
Related Games
Official Site
Help
The Sims 4
Official Site
Help
The Sims Mobile
Official Site
Help
The Sims 4
Related Add-Ons
Official Site
Help
The Sims™ 4 Get Famous
Official Site
Help
The Sims™ 4 Seasons
Official Site
Help
The Sims™ 4 Laundry Day Stuff
Games
News

Browse Games
Latest News
Help Center
EA Forums
About Us
Careers
United States
United Kingdom
Australia
France
Deutschland
Italia
日本
Polska
Brasil
Россия
España
Ceska Republika
Canada (En)
Canada (Fr)
Danmark
Suomi
Mexico
Nederland
Norge
Sverige
中国
대한민국
Legal
Online Service Updates
User Agreement
Privacy & Cookie Policy (Your Privacy Rights)