News
FIFA 20
Apex Legends
Star Wars Jedi: Fallen Order™
The Sims 4
Battlefield V
Anthem
Sea Of Solitude
Electronic Arts Home

Browse Games
Library
Free-to-play
Shop on Origin
Competitive Gaming
About EA
News
Studios
Careers
Help
Forums
gamescom 2019
Games
Free-to-Play
Shop on Origin
About
Help
Forums
Newsletter
gamescom 2019
Join EA Access
Join Origin Access
Dead Space™
Visceral
Join EA Access
Learn More
Standard Edition
In the future, Earth's appetite for resources has become a major motivator for deep space exploration. Immense, privately-owned and operated mining ships called "planetcrackers" orbit planets and use sophisticated equipment to carve out entire city-sized chunks of rock, and reduce them to component elements and raw ore. Communications with one of these planetcrackers, the USG Nishimura, have ceased while the ship is engaged in deep space mining operations. The company's top engineer, Isaac Clarke, is sent to discover the problem and fix it. Once onboard the vessel, Clarke discovers that a terrifying alien presence has taken over the ship, and has horribly killed the crew. Weaponless and terrified, this lone engineer is burdened with much more than simple survival -- he holds the fate of all mankind in his hands.
Genre
Action, Horror, Shooting
Buy Now on Origin
Dead Space™
PlayStation 3
Buy Now on PlayStation
Buy Now on XBox
Game Features
Strategic dismemberment
Shear off limbs with powerful weapons as you carve a bloody path through the alien hordes. Find ways to neutralise attacking enemies effectively or they'll keep coming at you. When ammo runs low, use telekinesis to pick up ob…
Learn More
Terror in the far reaches of space
A blood-curdling interactive horror experience features state-of-the art graphics and effects, a panic-inducing audio system, and a truly frightening atmosphere of death and despair.
Learn More
Real Zero G
Battle relentless enemies and crack challenging puzzles in unprecedented zero-gravity environments that reinvent survival horror.
Learn More
Uncover the horrific truth
Cut through the harrowing mystery to stop the alien onslaught. Discover the tragic story of the Ishimura's downfall through the final, frantic logs of the ship's hideously transformed crew.
Learn More
Unique weaponry
Stasis gun is used to slow charging aliens and to help solve puzzles. The gravity gun and unique projectile-based weaponry are mining tools; your ability to upgrade weapons increases as you progress through the game.
Learn More
Screenshots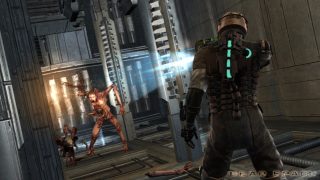 dead-space Screenshot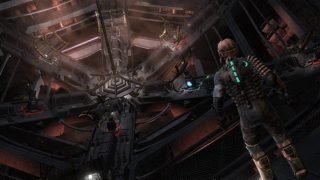 dead-space Screenshot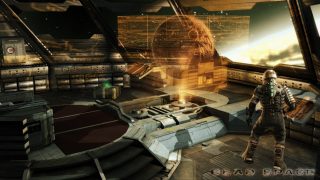 dead-space Screenshot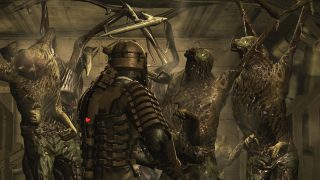 dead-space Screenshot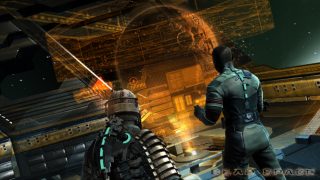 dead-space Screenshot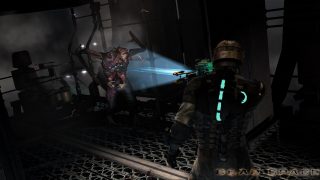 dead-space Screenshot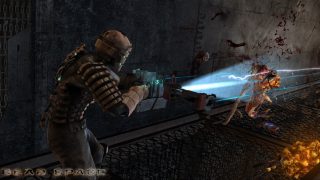 dead-space Screenshot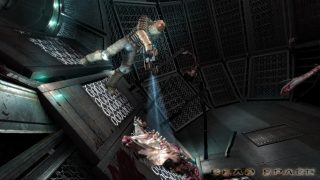 dead-space Screenshot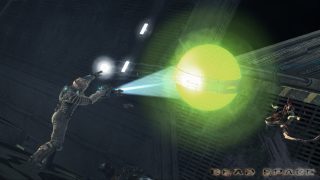 dead-space Screenshot
Related Games
Official Site
Help
Dead Space 3
Official Site
Help
Dead Space 2
Official Site
Help
Dead Space Extraction™
Games
News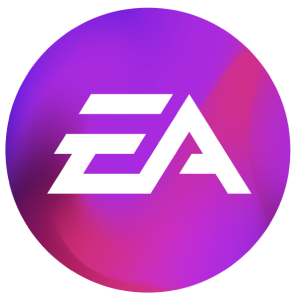 Browse Games
About
Support
Shop on Origin
United States
United Kingdom
Australia
France
Deutschland
Italia
日本
Polska
Brasil
Россия
España
Ceska Republika
Canada (En)
Canada (Fr)
Danmark
Suomi
Mexico
Nederland
Norge
Sverige
中国
대한민국
繁體中文
Legal
User Agreement
Privacy & Cookie Policy (Your Privacy Rights)
Modern Slavery Act Statement
UK Tax Strategy
UK Gender Pay Gap Disclosure