Before we get into the details of our next drop, let's take a moment to recap the last few months because there's lots to celebrate.
Since the release of Monarch's Reign in May, we've seen our playerbase increase every month. Currently we have over a million players across all platforms each month playing multiplayer, and we're expecting August to be our biggest month of 2017.
The average time spent per player is currently the highest it's been in the last 6 months.
Since the launch of Frontier Defense and Titanfall 2 being added to the Vault for EA access members and the release of Ultimate Edition, we've seen average daily active users increase by nearly 50% in the last month.
Some fun facts around Frontier Defense…

Monarch was the most popular Titan Warpaint purchase.
Based on completion rate, Wargames has been statistically the most difficult Frontier Defense map and Forwardbase Kodai has been the easiest.
Congrats to ItsEthereal, Jack_of_all_Pc, IconicLlama, and TheMegalodonger for being the first team to beat Insane mode. The team here at Respawn had a lot of fun watching that.
Thank you to everyone from our amazing community that has been supporting the game by either playing, creating content, or giving feedback.
Now let's get to the DLC for this month! Our next DLC drop is called Postcards from the Frontier and it will be available on 08.29.2017. Here's the trailer:
New Live Fire Map: Uma

Tight corridors guide combat into three arenas flanked by balconies, doorways, and windows. A large central divider provides cover for short range effectiveness, with a long flank that opens opportunities for confident marksmen.

New execution: Hole in the Wall [Amped Wall]

Kill 5 Pilots with Amped Wall is active to unlock

More maps for Frontier Defense

Exoplanet
Drydock
Angel City

Elite Weapon Warpaints: Each comes with a Squad Leader Bonus.

10% chance per owned Elite skin (up to 30%) to earn a Double XP token at the end of a match
Grants one extra merit to you and your teammates at the end of a match. A player can only receive this bonus once per match.
$4.99 each or $24.99 for the bundle of 8 (bundle limited time only until 9/26)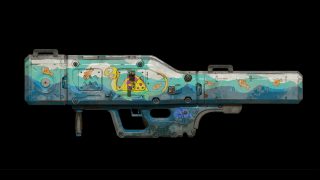 Thunderbolt "8-bit"
Thunderbolt "8-bit"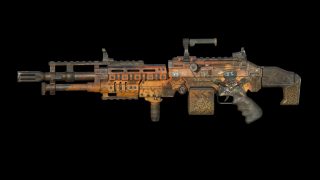 Spitfire "Lead Farmer"
Spitfire "Lead Farmer"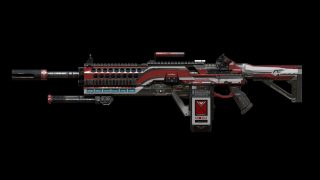 Devotion "RSPN Custom"
Devotion "RSPN Custom"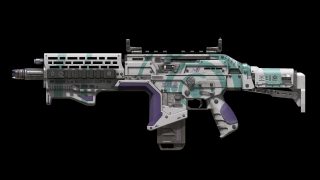 Hemlock "Mochi"
Hemlock "Mochi"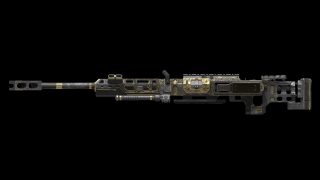 Kraber "Masterwork"
Kraber "Masterwork"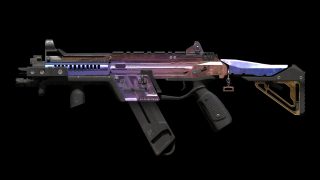 R-97 "Purple Fade"
R-97 "Purple Fade"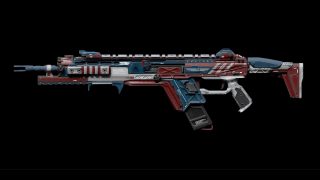 R-201 "Frontier Patriot"
R-201 "Frontier Patriot"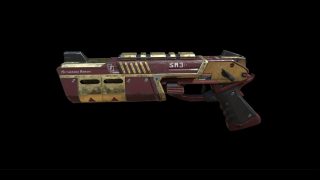 Mozambique "Crimson Fury"
Mozambique "Crimson Fury"
New Featured Modes
Aegis Titan Brawl
Aegis Last Titan Standing
Both of these modes will have the same rules as their originals except you'll be playing with your Aegis upgraded Titans from Frontier Defense. Now's the time to get on that grind to max out your Titan so you're ready on 8/29! We'll kick things off with Aegis Titan Brawl at launch.
New Callsign Banners
Moy Parra, one of our talented animators, has been creating a fantastic series based on Titanfall called TitanToons that both us and the community has fallen in love with. If you haven't seen it yet, you are missing out. Check out the full series here :
Moy also created a set of banners that will be available with this DLC.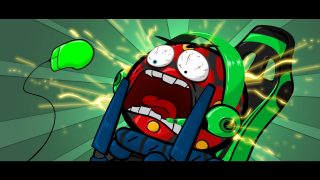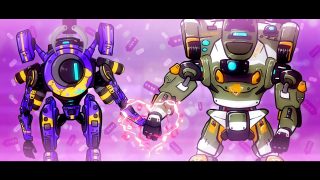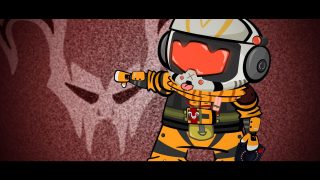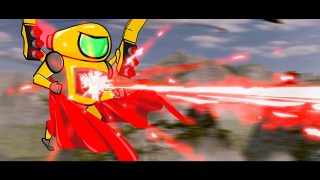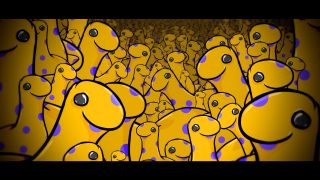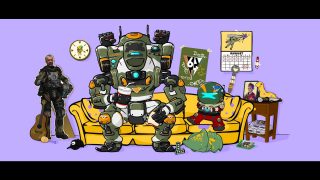 We're also adding some new banners in honor of our amazing community creators out there. When Iniquity, a popular and valued member of the Titanfall community posted on twitter about the passing of his dog, Onyx, our subreddit rallied and had the idea to immortalize Onyx as a banner in the game. Respawn artist, Rodrigo Ribeiro stepped up and created an awesome homage to honor Onyx.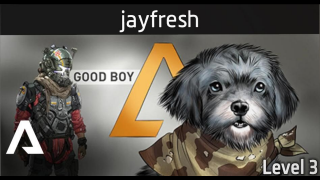 And lastly, we were pretty blown away by the creative work of Nicole Peh who took reddit by storm with her series of Titans and what restaurants they would work at. The full set will be included with this DLC as well.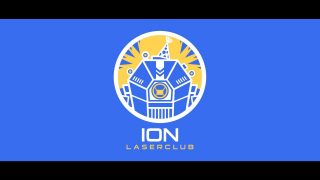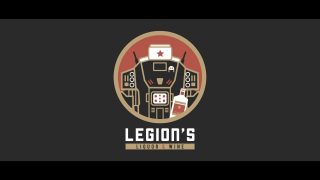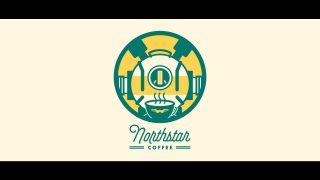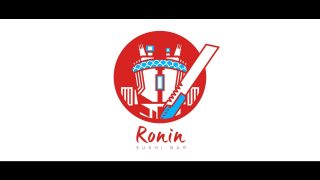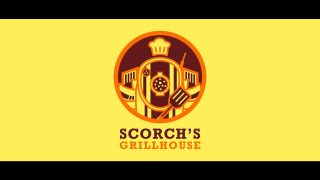 Before we leave you, let's take a look at some of our favorite stuff coming from our community this month. We love seeing the amazing things you folks come up with.
COMMUNITY CORNER
ART
Let's start with a Papa Scorch love with this hot piece by Cosbolt via reddit.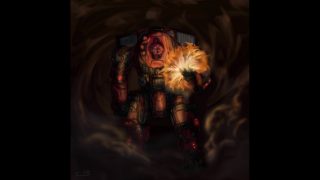 http://i.imgur.com/43NSxYl.jpg
Instagrammer Madalex shows off the true firestarter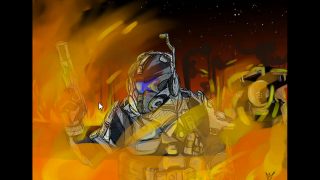 https://www.instagram.com/p/BW_Xk4JjsIT/?taken-by=madalexart
Also from Instagram, protege_47 takes a break from battle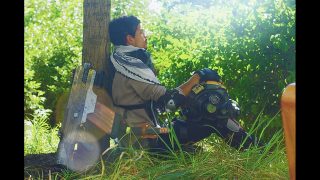 https://www.instagram.com/p/BXggO7elS1N/
MONTAGE
And if have not seen Aspenox's Bamboozaling skills yet, may need to.
CLIP
Having a hard time goosing? Just just toss a grav star like StN1271 from Reddit. Follow the link to watch.