Since the launch of Titanfall 2 we've enjoyed an incredible reception from critics and fans alike and released lots of great content that have not only improved the game, but also kept a thriving, dedicated community playing. In fact, over the last couple months we've seen our player counts grow, a great thing to see nearly a year after launch. This month marked our 7th content drop for Titanfall 2. Since launch we've been dropping new maps, weapons, modes, and more every month. If you haven't given Titanfall 2 a shot yet, there's a bunch to catch up on and we've got the perfect way to get started.
Today, we're thrilled to announce the Titanfall 2 Ultimate Edition available now for PlayStation 4, Xbox One, and on Origin for PC.
In addition to access to all DLC maps, modes, and weapons released so far, the Ultimate Edition comes packed with more good stuff. You'll get instant access to all the Titanfall 2 Digital Deluxe Edition content, including:
Scorch and Ion Prime Titan skins
Deluxe Edition Warpaint skin for 6 Titans
Deluxe Edition Camo that can be applied to all Titans, Pilots, and Weapons.
Deluxe Edition Nose Art for 6 Titans
Deluxe Edition Callsign
We'll also include a Jump Starter Pack for new players to get a head start on the action:
All Titans unlocked
All Pilot tacticals unlocked
10 Double XP tokens
500 credits to start that you can spend to unlock gear and cosmetics
As an extra bonus, Ultimate Edition buyers will also get the Underground R-201 ELITE Warpaint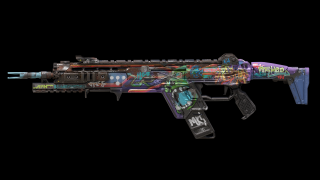 In addition, we've also announced that Titanfall 2 will also be made available for EA Access and Origin Access players in The Vault! Now EA Access members will be able to play Titanfall 2 to their heart's content.
We're really excited to bring new players into the Titanfall 2 community, and can't wait to see everyone on the Frontier. Thanks for all the support.
Origin Access and EA Access are each just $4.99/month or $29.99/year. For more information about member benefits – including a 10% discount on EA digital purchases – please visit www.origin.com/store/origin-access and www.ea.com/eaaccess.
*CONDITIONS, LIMITATIONS AND EXCLUSIONS APPLY. SEE http://www.ea.com/eaaccess/terms  AND http://www.origin.com/store/origin-access/terms  FOR DETAILS