We're in the middle of Chapter 2: Lightning Strikes and added content keeps evolving Battlefield™ V. Prepare to feel the comradery of co-op, the vast scale of a Grand Operation, and the rush of a returning classic. There's a lot to be excited about, so we've prepped a Q&A to summarize what the remainder of the second Chapter has to offer.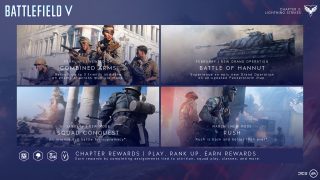 What is Chapter 2: Lightning Strikes and when is it active?
Part of Battlefield V's live service journey across WW2, Chapter 2: Lightning Strikes is the second Chapter of the game. The Battlefield V Chapters bring all kinds of ways to play, through maps, modes, missions, and more – some exclusive to the duration of the Chapter, some permanent. Chapter 2: Lightning Strikes will be ongoing until March 20. Many events and unlocks are coming before Chapter 3 hits, so jump into the game to experience it all.
What new content and features are coming up in Chapter 2: Lightning Strikes?
The Grand Operation Battle of Hannut, the co-op experience Combined Arms, the return of Rush mode, fresh Chapter Events with Weekly Challenges, rewards for completing them, and various other additions are all headed your way.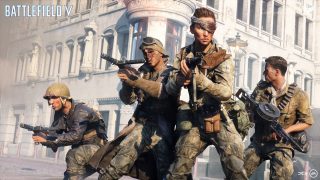 What's Combined Arms and when will it be released?
Arriving February 12, Combined Arms is a permanent Battlefield™ V co-op experience where you can bring friends to challenge AI enemies and improve your skills before jumping into multiplayer. You can play solo or squad up with up to three friends to tackle eight PvE missions set behind enemy lines, with four different objectives across four maps. Read our Combined Arms article for a deep-dive.
What can you tell me about the new Grand Operation, Battle of Hannut?
As you may know, Grand Operations is the ultimate Battlefield V multiplayer experience, set across different modes and maps and taking place over up to four in-game "days" of fighting, with each day affecting the conditions of the next.
Set on the Panzerstorm and Arras maps, a new Grand Operation called Battle of Hannut is coming February 21. On the French and Belgian countryside, you must give it your all in Airborne, Breakthrough, and – for the first time in a Grand Operation – Rush mode. If the match is even, an extra in-game day will be triggered, and you'll play Final Stand – a mode where resources are slim and respawns don't exist.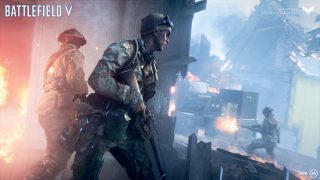 What can you tell me about the return of Rush?
This game mode saw the light of day in Battlefield™: Bad Company, and in Battlefield V, the rules are more or less the same. Your objective depends on what side you're on; attackers have a limited amount of respawn tickets and need to arm two bombs before the respawns run out. Defenders need to do whatever they can to stop this explosive plan.
There are two ways to play Rush: either as a standalone mode or as part of the Grand Operation Battle of Hannut, mentioned above. Standalone, Rush will support 32 players and be available on the maps Twisted Steel, Narvik, and Devastation for a limited time, starting March 7. As part of Battle of Hannut – which is not time-limited – 64 players will be fighting on the Arras map.
Why is standalone Rush only available for a limited time?
Battlefield V is constantly evolving through community feedback. We want to see how you react to Rush and the previously-released Squad Conquest before making them a permanent addition. If you enjoy the modes, we will look at bringing them back.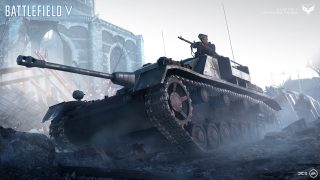 What are the new tank-hunting vehicles?
Throughout Chapter 2, you will be able to unlock great gear for your Company such as the planes Mosquito MkIV and Ju88C and the Sturmgeschütz IV and Archer tanks. With these powerful tank-hunting vehicles added to Battlefield V, your vehicle strategy will change as your tank faces new challenges. You can unlock this gear by completing the Weekly Challenges of the Chapter Events – which takes us to the next question.
What Chapter Events and Weekly Challenges are left in Chapter 2: Lightning Strikes?
We're currently wrapping up the Chapter Event Hold the Line, ending February 13. Following that are Iron Skin, Armor on the Horizon, and Unstoppable Force. These Chapter Events have one or more Weekly Challenges, where you can unlock earn Chapter XP and this great gear for your Company:
Iron Skin: StuG IV tank.
Armor on the Horizon: Archer tank and Mk III bolt-action rifle.
Unstoppable Force: Mosquito Mk IV and JU 88C aircraft.
What is Chapter Rank and how do I earn it?
Chapter Rank is a special rank which shows how active you've been in the current Chapter. It's only available during the active Chapter and can be earned by simply playing the game. However, the rewards of the Weekly Challenges will earn you a big chunk of Chapter XP, helping to make climbing of the ranks a faster process. See our article on Chapter 2 progression.
Are there more general game tweaks coming with Chapter 2?
Yes, we've deployed several fixes and tweaks with the first two Battlefield V Chapter 2: Lightning Strikes updates. For instance, we've improved Netcode and combat and death experience through killcam improvements, and resolved the issue with Career Rank 50 players who weren't earning Company Coin. Head to our summary article of the latest update for info on tweaks.
We hope you're eager to try the Chapter 2: Lightning Strikes additions to Battlefield V – and that your journey across the Chapters has been full of new great gear, challenges, and Battlefield moments.
– Jonas Elfving

*Enter mankind's greatest conflict now with the Battlefield™ V Deluxe Edition or Standard Edition on Xbox One, PlayStation®4, and PC. Play the full game with Origin Access Premier or try it first for 10 hours with EA Access or Origin Access Basic*.

Sign up today to receive the latest Battlefield news, updates, behind-the-scenes content, exclusive offers, and more (including other EA news, products, events, and promotions) by email.

Follow Battlefield on Twitter and Instagram, like us on Facebook, and subscribe to our YouTube channel. Hop in and join the Battlefield Community on the Battlefield Forums, and discuss with us on Reddit and Discord.

*CONDITIONS, LIMITATIONS AND EXCLUSIONS APPLY. SEE ea.com/ea-access/terms AND origin.com/store/origin-access/terms FOR DETAILS.