Battlefield V
FIFA 19
Apex Legends
The Sims
Anthem
Electronic Arts Home

Games
News
About EA
Studios
Careers
Executives
Press
Investors
Support
Shop on Origin
Games
News
Help
EA Forums
Shop on Origin
EA Access
Careers
Newsletter
Subscribe & Save
Join EA Access
Join Origin Access
Join EA Access
Join Origin Access
Feeding Frenzy
PopCap Games
Standard Edition
There's plenty of fish in the sea, and you're going to eat them all! Play as one of five hungry marine animals and chow down on an ocean full of smaller fish. You get bigger the more you eat, so unhinge that jaw and gnaw your way to the top of the food chain!
Buy Now on XBox
Game Features
Chew through 40 levels
Sink your teeth into dozens of levels where the hungriest fish wins. Watch out for traps, poisonous fish and even bigger predators!
Learn More
Play as five different creatures
Control different sea critters – from an adorable Angelfish to a vicious Anglerfish to a hungry Orca – and use their unique abilities to your advantage.
Learn More
Splash through two different modes
Get your fins wet in Normal mode, or test your skills in the time-limited Time Attack! mode.
Learn More
Screenshots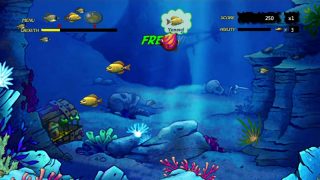 Feeding Frenzy Screenshot 3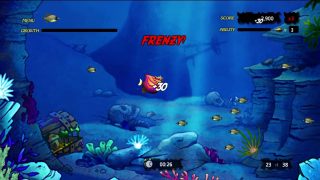 Feeding Frenzy Screenshot 1
Feeding Frenzy Screenshot 2
Games
News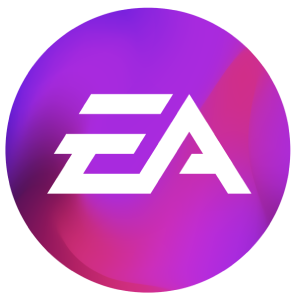 Browse Games
Latest News
Help Center
EA Forums
About Us
Careers
United States
United Kingdom
Australia
France
Deutschland
Italia
日本
Polska
Brasil
Россия
España
Ceska Republika
Canada (En)
Canada (Fr)
Danmark
Suomi
Mexico
Nederland
Norge
Sverige
中国
대한민국
Legal
Online Service Updates
User Agreement
Privacy & Cookie Policy (Your Privacy Rights)