NHL 19
New Features
World of Chel
NHL 19 Cover Athletes
New Features
News
News
Email Updates
Training Camp (PS4)
Training Camp (XB1)
EASHL Clubs
Plays of the Month
Tips and Tricks
New Features
World of Chel
NHL 19 Cover Athletes
Features
News
News
Email Updates
Training Camp (PS4)
Training Camp (XB1)
EASHL Clubs
Plays of the Month
Tips and Tricks
Buy NHL 19
Celebrate this season's best players with special items that can supercharge your Hockey Ultimate Team.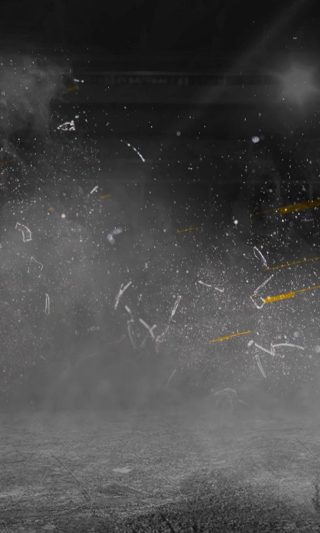 Watch Trailer
YOUNG GUNS TOTY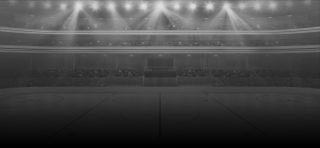 Driving the Colorado Avalanche's top line on a regular basis, Nathan MacKinnon is once again lighting up the league this year with his goal scoring, playmaking, and speed. Already in his sixth year of competition, MacKinnon is at the top of his game on one of the league's best lines, helping the Avs push for a playoff spot.
With a third straight 100-point season in his sights, Connor McDavid is unquestionably the league's most talented player. Despite playing on an Edmonton Oilers team that lacks a supporting cast, the NHL's top skater has carried his club gracefully as their captain – and he could do the same for your Ultimate Team.
Playing on the second line of the league's most dominant team during the regular season, Brayden Point surprisingly emerged as a premier point generator for the Tampa Bay Lightning. Matching his career-high in point totals just 52 games in to the season proves Point is ready to be a dominant force in the league.
Able to create plays that seem impossible, Mitch Marner is a breathtaking player to watch, creating impressive opportunities for his linemates. An elite winger who's yet to hit the prime of his career, Marner's performance this year is just a taste of what's to come, as he matched his career-high in point totals just 57 games into the season.
Prolific goal scoring abilities and a relentless drive to keep the puck are just a couple of the traits that make Auston Matthews an elite player. Having re-signed with the Leafs for the next five years, Matthews is at the helm of of a powerful team, with an unstoppable release helping him become one of the fastest players to hit 100 goals in league history (187 games).
The man they call "Pasta" has taken his game to another level this year, putting up 30 goals in just 51 games. A major contributor on one of the league's best lines, Pastrnak is helping drive the Boston Bruins into contention yet again, and has done more than enough to earn a spot with the Young Guns.
When you look at the year Elias Pettersson has had, it's almost impossible to believe that four GM's passed up on the Swedish phenom back at the 2017 entry draft. Playing at over a point-per-game pace in his rookie year, the Vancouver Canucks standout is virtually a lock for the Calder Trophy this year.
In his fourth season of NHL action, Jack Eichel has continued to play near a point-per-game pace for the Buffalo Sabres, cementing himself as one of the league's top centers. A dominant presence who utilizes size and soft hands to keep possession of the puck, Eichel can anchor any line for your dream team.
Another player that's crushed their personal points record before the end of the year is Carolina Hurricanes left winger Sebastian Aho. On pace to put up 93 points this year, Aho is on his way to having one of the finest offensive seasons in Canes history. This 2015 second-round draft pick is turning out to be a nice surprise in Carolina.
Tearing up the QMJHL with the Rimouski Oceanic, Alexis Lafreniere is an early favorite to go first overall in the 2020 NHL entry draft. Scoring well over a point-per-game in the junior leagues, this left winger looks poised to become a dominant player in the NHL.
On track to break the 100-point mark for a second straight year with the WHL's Portland Winterhawks, Cody Glass is on the verge of exploding into the NHL with the Vegas Golden Knights. A phenomenal playmaker who's tallied over 180 assists during the past three seasons, this Young Gun will be one to keep your eye on for years to come.
One of the most electric up-and-comers on the Young Guns roster is Philadelphia Flyers prospect Morgan Frost. Over his past 120 games with the Soo Greyhounds of the OHL, the centerman has put up an insane 215 points. There's no question this prolific forward will make it to the NHL, the only question is when?
An excellent puck mover and efficient skater, Thomas Chabot has quickly established himself as someone who can play in your top-two pairing, seeing an increase in average time of ice from 17 minutes up to well over 20 per-game this year. The Ottawa Senators have found a gem on their blueline, so why not add him to your roster in HUT?
Some might define Rasmus Dahlin's rookie season as quiet, but it's hard to ignore how reliable the Buffalo Sabres defender has been. At just 18 years old, Dahlin is having one of the best seasons of any defender to enter the NHL at his age, just 18 years old, as the 2018 first-overall pick is putting up incredible point totals from his position. At this rate, Dahlin is poised to finish second all-time in points by an 18 year-old defenseman.
When Zach Werenski broke into the league and put up 47 points in his rookie campaign, he arrived as one of the highest scoring 18-year-old defenders ever. A stalwart blueliner for the Columbus Blue Jackets, Werenski is an all-around defender who can anchor your defensive core.
Debuting for the Calgary Flames after being traded in the off-season, Noah Hanifin's play is proving why he was selected fifth-overall in the 2015 Entry Draft. Maintaining a positive plus/minus rating for the first time in his career, Hanifin is a big reason why the Flames are near the top of the league.
A Young Gun eligible for this year's entry draft, Bowen Byram brings a combination of size and mobility that is highly-coveted in today's NHL. A dynamic puck-moving defenseman, Byram has been scoring at a point-per-game pace with the WHL's Vancouver Giants.
As a second round pick of the Detroit Red Wings, Jared McIssac should be considered a draft steal with the way he's playing in the juniors. A point-producing machine from the blueline for the Halifax Mooseheads of the QMJHL, McIssac also contributes physically, evidenced by his 192 penalty minutes over three seasons.
Having already started a record-tying seven goalies this season, the Philadelphia Flyers are hoping to end the carousel by moving forward with 20-year-old netminder Carter Hart. Picking up 13 wins through his first 21 NHL games, the rookie has shown he's ready to be a starter in a league that's tough for young tendies.
A towering presence between the pipes at 6'4", Mackenzie Blackwood is the ideal choice to be the backup on the Young Guns roster. A journeyman of the ECHL, OHL, and AHL leagues leading up to his NHL debut this year, Blackwood has put together an impressive resume at just 22 years old.
Young Guns squad
Introducing the HUT Team of the Year Young Guns squad, featuring players 23 and under who dominated the game this year.
Learn More
STANDARD EDITION
In NHL® 19, play on outdoor rinks and journey from the ponds to the pros in new and returning game modes.
Buy Now
About NHL 19
Ultimate Team
News
Email Updates
Community
Pre-Order NHL
facebook
twitter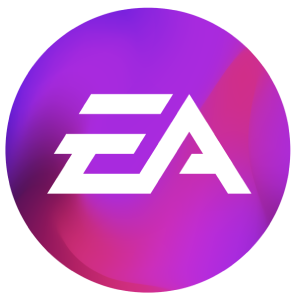 Browse Games
Latest News
Help Center
EA Forums
About Us
Careers
United States
Deutschland
Suomi
Sverige
Česká Republika
Legal
Online Service Updates
User Agreement
Privacy & Cookie Policy (Your Privacy Rights)