Hello friends,
Today we are revealing our 6th DLC drop for Titanfall 2 called The War Games and it will be available for free for all platforms on June 27th! We'll have the trailer for you at launch.
For now, let's breakdown what you're getting:
Map: War Games – Pilots on the Frontier frequently use simulator pods to train, using life-like recreations of historical battles as combat scenarios. War Games highlights the civilian shops, tall buildings for window-to-window fighting, and city streets for Titan combat from the Battle of Angel City, and the large, open tank garage facilities for hand-to-hand Pilot combat from the Battle of Airbase Sierra. The outskirts of the map feature a clean, VR style perfect for Titan duels, while Pilots are often found running along the bright, interconnected wallrunning routes.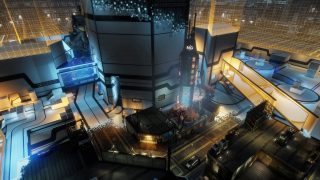 Live Fire Map: Traffic –A weathered test site where pilot positioning is pitted against mobility across two busy thoroughfares. Dense cover makes every corner a threat, with room for snipers to hide in the back fields.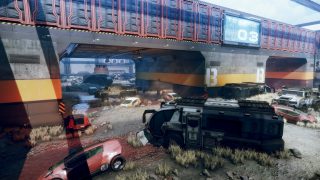 New Execution: Shadow Boxing [Holo Pilot]

Get 20 pilot kills while a holopilot ability is active (Both normal holopilot and boost ability holopilot nova count.) Does not retroactively count.
3rd Weapon Slot for Pilots – You will now be able to equip a primary, secondary, and anti-titan weapon.
Titan Brawl will be added to the permanent list of game modes. Titan damage will be displayed instead of assists.
New Featured Mode: Free Agents
Additional details for balance changes, features, and updates will be provided in the patch notes closer to launch.
RESPAWN AT E3 AND EA PLAY
We are fortunate that E3 is a local event for us and it's a great time to catch up with friends, check out all the great new games, meet and chat with our players, and celebrate what we've accomplished with Titanfall 2.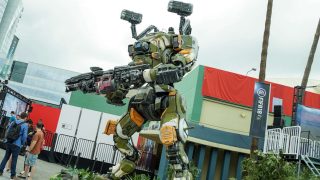 We kicked off the week with EA Play where we had a booth where folks could come play some Titanfall 2 and come hang out and chat with Respawn devs. We had a lot to celebrate and talk about! During the weekend we shared that:
We're extremely proud of Titanfall 2, and with close to 20 million people having experienced the Titanfall franchise, through either the original Titanfall or with Titanfall 2, we're committed to the franchise and excited by the opportunities ahead of us.
Since launch we've released 5 content drops, free for all players, and continue to see a vibrant, engaged playerbase with currently over a million active players a month.
Titanfall 2 will support Xbox One X. This means 4K resolution for increased fidelity as well as support for dynamic super scaling.
We're not done with DLC yet! Our next update in July will be huge and will include the long-awaited return of a favorite mode from the original Titanfall…
At E3 proper, many folks from the team took a day or two to check out the show floor. There were so many great games and hardware being shown this year! It is a very exciting time for games. Thank you to everyone that came by or stopped us to say hello, share your stories, or give us feedback.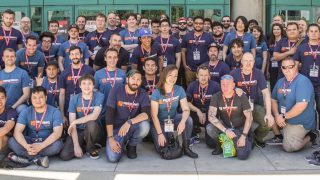 COMMUNITY CORNER
Lastly, let's take a just a few of our favorite pieces from our community creators: Via our subreddit, this portrait of a Freelance Simulacrum Bounty Hunter is fantastic. [by Archer0506]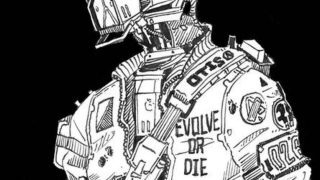 Love this piece showing the friendly side of our giant war machines by Assassinwoof.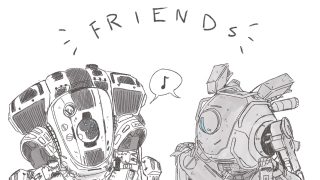 Check out this rad Ronin sketch from our subreddit by Kaffering.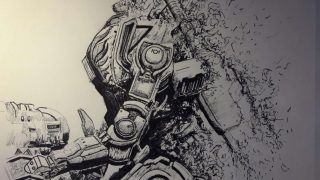 When you time that execution just right [by MrOneHundredOne via reddit]
https://gfycat.com/ComfortableHelpfulBullfrog
This melee gooser is pretty creative and awesome! [by Sioell via reddit]
https://gfycat.com/gifs/detail/RealWeightyGavial
And that's it for this update! Have a great week.