Greetings friends! We're happy to report that Live Fire will be rolling out on Thursday, February 23. We're adding two mode-specific Live Fire maps, Featured Playlists, a new execution, an additional Coliseum map, mixtape-style matchmaking, balance patches, and more.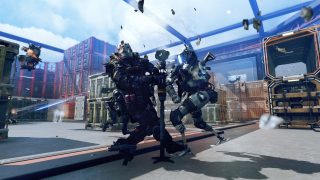 To help get you started in Live Fire, we're also pleased to announce a double XP weekend beginning Thursday and extending through Monday (Feb 23-27). Please note that this bonus XP will be granted only for playing in Live Fire mode.
You've been extremely patient since we first revealed Live Fire, and we're enormously appreciative of the tremendous community support around Titanfall 2.