SimCity™
Maxis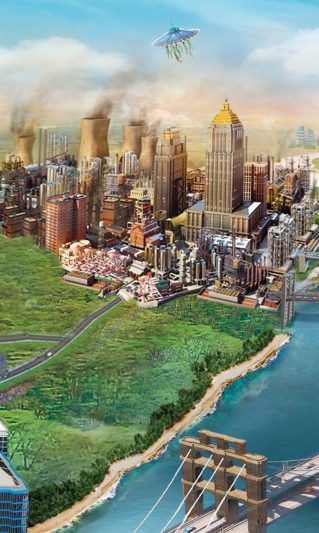 Standard Edition
The defining city simulation is back! Build a living world where every choice matters. Be the Mayor and run the show. Ramp up your economy, hire police and firefighters, erect schools... or let crime and corruption run rampant. Improve infrastructure, battle power shortages, solve that pesky, never-ending traffic jam... or unleash a zombie horde to ravage everything. Whether you team up with friends to launch space shuttles or silently pollute your Sims into oblivion, it's all up to you! It's your city. Your way.
Genre
Simulation, Strategy
Buy Now on Origin
Game Features
Control Multiple Cities
With Multi-city play you can interact and influence an entire region of cities - alone or with friends! Cities can share services and resources, working together to build Great Works projects benefiting all cities in the region.
Learn More
Incredibly Deep Simulation
Every Sim, every car, every building has a purpose in SimCity. New data layer technology provides easy-to-read information, giving you the power to make choices that will shape your city and change the lives of the Sims within …
Learn More
Model-Like World
Poke, prod, tinker, and destroy a visually engaging world unlike anything you've ever seen! Unleash your creativity and design your city with new zoning and design tools. Customize buildings to reveal additional functionality and …
Learn More
Specialize Your City
Choose your strategy then specialize your city. If you desire more Sims in your region, build a casino resort and watch as your city becomes a major tourist attraction. If your city has large coal deposits, specialize in power …
Learn More
Screenshots