2017-03-01
SimGuru Panda
Buying a first home can be a stressful experience for any Sim, and finding something that meets all your needs (and looks cute!) within that 20,000 Simoleons budget can be pretty tough. In The Sims™ 4* you can reduce the stress of that with a handy little feature known as The Gallery! Take a peek at these six great starter builds, for inspiration or to move your Sim straight in to. They all meet the 20k Simoleon budget!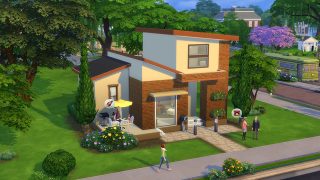 Starter De Heidi Et Paul by Wondercarlotta8
Does your Sim long for something modern, crisp and sleek, but lacks the Simoleons to bank roll the build of their dreams? This is definitely a great starting home for any Sim that's looking for clean lines and open living, and it somehow boasts two bedrooms in it as well!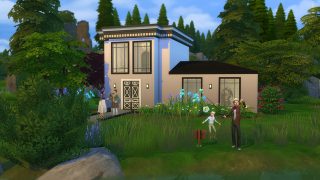 Vintage Glamour Starter by Frimlin
Prefer something with a more classic feel, perhaps with a touch of old school Hollywood glamour to it? Frimlin has you covered! it's not easy to pull off such a well themed lot within the starter budget, which makes this build even more impressive. There's one bedroom, but you still have just over 2,000 Simoleons left, so there's a little wiggle room to add in a couple of pieces of furniture and really make it home.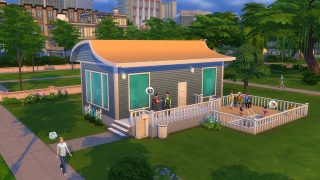 Starter 13 by Kundzia131
When we saw this one, we immediately thought it'd make a great bachelor starter house! The open floor plan and basic minimalism that comes with a small budget really works in this lot, and they've somehow even managed to squeeze a small pool too. We're impressed!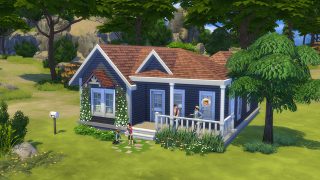 Simplicity Starter by Samesm01
Minimalist and modern living isn't for every Sim, so here's something a little more traditional! We can totally picture our Sim just relaxing on the porch, watching the world go by. This definitely feels like a cosy first home for a couple, with a back porch overlooking the river.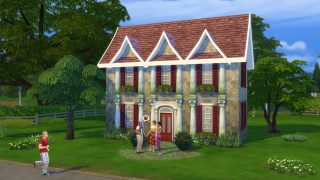 Pretty Starter by Enilorac92
This lot really offers buckets of style on the outside, with a lot of character and little touches to make it feel like a grand French estate manor. The inside is a little more bare bones however (which is expected for a starter build), but the lot also comes in a couple of thousand Simoleons under budget, so you can still add one or two little extra comforts.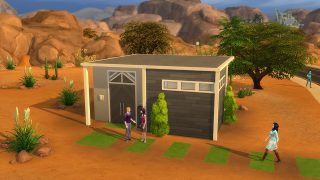 SM Minimalistic Starter by xKaitlynRenee
Let's wrap up with a super modern and minimalist lot we love! The interior is almost completely open plan, which is awesome. It's not a big build, but the furnishing is really nice and there's still a big of your Simoleon budget left to add a few extras or upgrade some items too.
Have a starter build you're really proud of? Share the link with us on Twitter, Instagram & Facebook! And don't forget to Subscribe to our YouTube channel too.
*Requires The Sims 4 game (sold separately) and all game updates to play.