Five Missions. Five Prizes. Learn more about the Battlefield V Enigma program, an elaborate Easter Egg hunt inspired by JackFrags' Battlefield 1 Megalodon reveal.
On the face of it, the Battlefield Generals site is a platform that unites local Battlefield communities in Australia. It's a hub that inspires players to experience the unplayed, by revealing unseen and untold elements of Battlefield V, before the game released earlier this year in November 2018.
Scroll through the site and you'll see that EA Game Changers like BillyEatWorld, a Battlefield veteran since Battlefield 1942 and official Battlefield General, contribute video content that provides a uniquely Australian perspective.
At the bottom of the site is the word 'Enigma'. This looks innocent looking enough but as fans and players discovered before the game launched, when clicked, they engaged a whole new experience.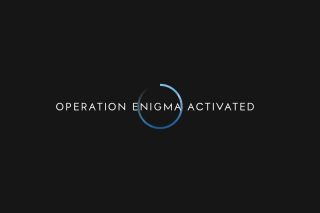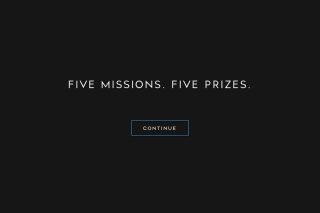 What Was The Enigma?
The Enigma program saw Battlefield Easter Eggs taken out of the game and turned into a series of five missions. These digital puzzles began with an initial clue on a screen and an empty space for a code to fuel players curiosity, that's it. There was very little information to work with, but the BFEE (Battlefield Easter Egg Community), who are dedicated to discovering & solving Easter Eggs/ARGs in Battlefield titles, always pulled together finding the slightest of clues and running with them.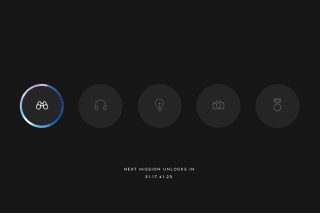 When the Battlefield V Official Reveal Trailer was pushed live on the local EA Australia & New Zealand YouTube channel, players noticed a Bit.ly URL in the description of the trailer.
Clicking this took them to an online tool for listening to, analyzing and decoding Morse code and to help them activate Operation Enigma and Mission One.
Mardonius
During Mission One, players were met with a Stenography challenge, the art of hiding messages in an image. Using hacker tools, the community had to upload an image of Mardonius, the leading Persian military commander who died at the Battle of Plataea in 5th century BC.
Carrying out an online search for 'Mardonius WW2' revealed a historical military operation codenamed 'Operation Mardonius', where two German ships that occupied Norway were sunk in 1943 by the British Special Operations Executive. Entering that date into the empty code space on the Enigma screen, saw the challenge completed and players rewarded.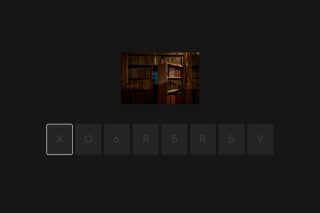 The Spark
"The idea was sparked when I sat down with Digitas Creative Director, Simon Brock and showed him the JackFrags Megalodon video from Battlefield 1." Head of Engagement for APAC and MEA Liam McClure explained.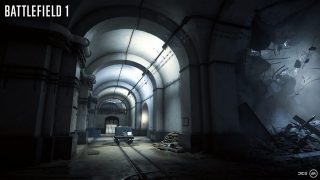 Fort De Vaux, where the BFEE Community discovered the Megalodon
Originally discovered on the Fort De Vaux map of They Shall Not Pass, the BFEE community triggered the shark through ingenuity and teamwork. "Simon had never seen anything like that before and was instantly hooked. Knowing that Easter Eggs are core to the Battlefield franchise, it was a case of solved by the few but enjoyed by many" and that thinking drove our idea forward" continued Liam.
We're going to need a bigger moat. JackFrags triggers the Megalodon.
Community Feedback
"We received a crazy amount of feedback from the BFEE community, usually around the difficulty of a mission and historical moments in World War II," Liam said.
A lot of planning and thought went into each mission, which wouldn't have been achieved without listening to the Battlefield community.
"Mission One was largely called out as being too easy, so we turned it up for Mission Two, but that went a bit too far. By Mission Three, the community was commenting that it was just the right level of complexity," Liam said.
BillyEatWorld (who was heavily involved with the Enigma program) was at the EA PLAY Battlefield V capture event when he found about it; "The first I heard of it was when my subscribers starting Tweeting at me, telling me that my name was coming up at the end of an Easter Egg."
On his involvement with The Battlefield Generals program, BillyEatWorld said "It has allowed me to attend various official events around the world and given me a unique chance as an Australian to experience the development of the game first hand. This has helped my content cut through the noise and reach other Australians."
Although the Enigma campaign has now wrapped up and prizes can't be won, players and fans can still undertake its missions.
____________
DICE is always looking for talented, self-motivated individuals with the capability and drive to make something extraordinary. Learn more about their current career opportunities here.
Game Changers is EA's community partnership program that fuses content creators and expert players directly into the game development process enabling early collaborative feedback for improvements. Learn more at the official EA Game Changers site.
Stay in the conversation of all things EA: Read our blog, follow us on Twitter and Instagram, and Like us on Facebook.