2015-08-09
Electronic Arts
We sent our gamescom reporter Leo to behind-closed-doors presentations for some of our games.


We sent our gamescom reporter Leo to behind-closed-doors presentations for some of our games.
"Our job is to make great games that people will have fun playing. So be honest, don't hold back — criticize us!"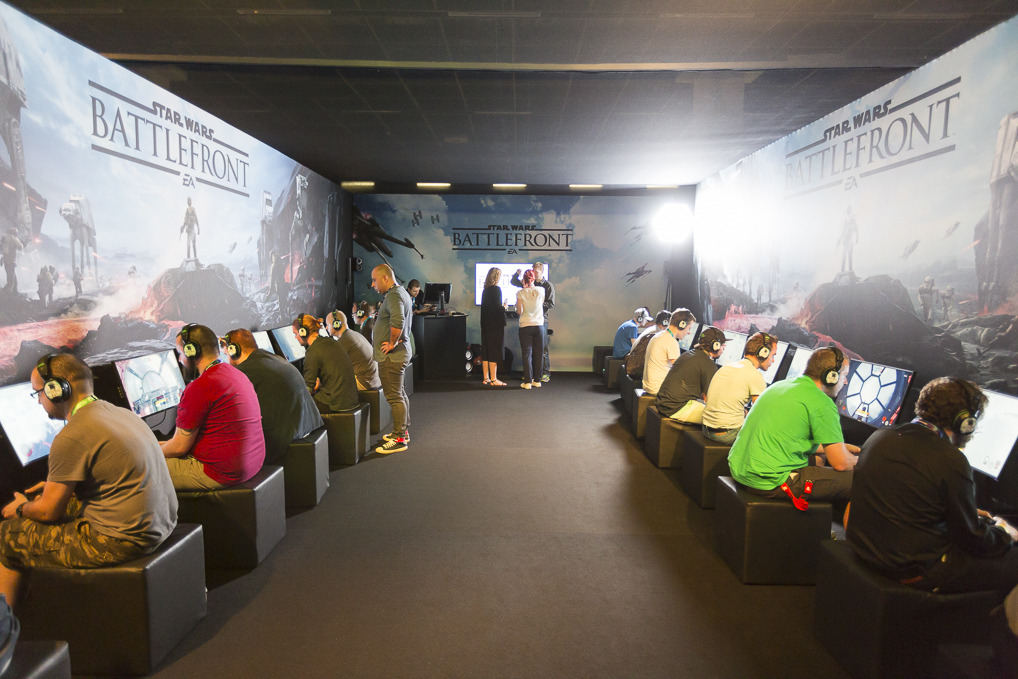 That's how Craig McLeod, a producer at DICE in Stockholm, started the Behind Closed Doors presentation of Star Wars™ Battlefront™.
And people took him at his word. He's someone who truly loves his job — really lives and breathes games — and wants to get the best out of each one.
After trying my hand at the fighter squadron mode and shooting down my fair share of X-wings with my TIE fighter, I spoke to Craig briefly about his experiences at the gamescom.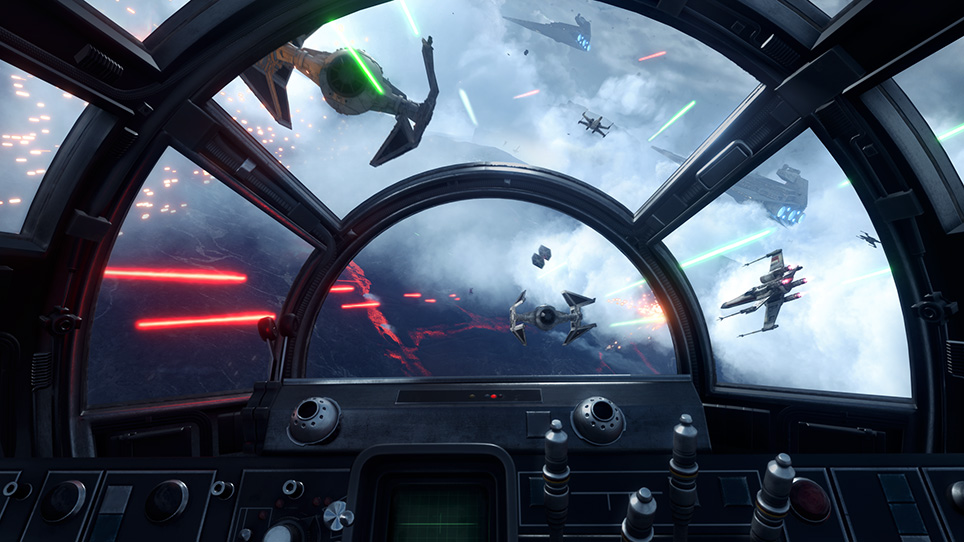 And the man was blown away. So many seriously interested gamers, critical minds, and fans in one place! "Of course," he said, "we already have a respectable reputation. Fighter Squadron, i.e. the dogfights, has been a much-requested feature for a while. What if we're not able to get it perfectly right? But then we told ourselves: We'll ask for any and all criticism people have, record the feedback, and incorporate it into development. So far, we've been totally overwhelmed by the amount of positive feedback!"
I, too, had a lot of positive things to say. Fighter squadron is nothing short of awesome. They're still working on the controls, but it doesn't make the game any less fun. Flying low as the lava-covered landscape of Sullust races away under my TIE fighter, two X-wings breathing down my neck — and suddenly the Millennium Falcon comes shooting out of the clouds from the left, all while I'm desperately trying to destroy the rebels' frigate.
I can hardly wait.
---
Learn more about the team creating Star Wars Battlefront, including Senior Designer Leif Westerholm and Design Director Niklas Fegraeus, by visiting LivetoPlay.ea.com. Join the conversation by visiting us at Twitter or on Facebook.