Watch Wayne Rooney, Paul Pogba, Anthony Martial and more battle it out for footballing supremacy, during the FIFA 17 Manchester United FC Player Tournament.
Wayne Rooney, Anthony Martial, Jesse Lingard and Daley Blind, faced teammates Paul Pogba, David De Gea, Timothy Fosu-Mensah, Ashley Young as rivals during the EA SPORTS FIFA 17 Manchester United Pro Player Tournament, in a match that saw both sides play as the Red Devils.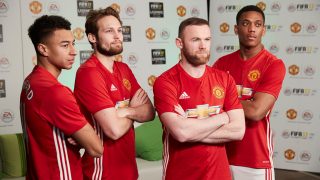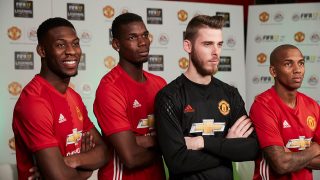 Spirits ran high during an often tense and excitable match, with both teams putting in a near perfect performance.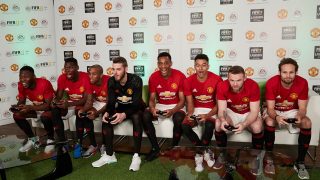 The first half saw relentless goal attempts by both sides, but the ball just couldn't find the back of net and the match remained goalless as the half time whistle blew.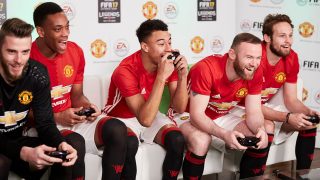 It wasn't until the second half that Manchester United's central midfielder, Paul Pogba, took control of the ball and unleashed a long-range effort that found the top corner, sparking celebrations that were even captured on Ashley Young's selfie stick!
Pogba's side maintained a comfortable 1-0 lead, which lead them to be crowned winners of the FIFA 17 Manchester United Pro Player Tournament.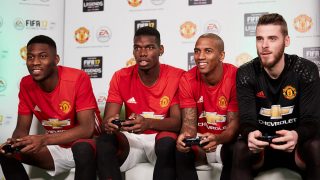 "We just didn't put the ball in the back of the net…" Rooney later stated post tournament match.
Full highlights of the FIFA 17 Manchester United Pro Player Tournament are available to watch here:
EA SPORTS is now the official video game partner of Manchester United. See your favourite Red Devils, Powered by Frostbite in FIFA 17 and watch the United Journey here.
Stay in the conversation of all things EA: Read our blog, follow us on Twitter and Like us on Facebook