Games are a great way to bring people together. The bonds forged when raiding a dungeon, completing a mission, or destroying your little siblings in FIFA can last a lifetime. And with Origin Access' Refer-a-Friend offer, now's the best time to play a new game with some new people. As a subscriber of Origin Access, invite up to four of your friends and they can be your gaming buddies with seven days of free Origin Access Basic membership.

Here are five awesome multiplayer games on Origin Access that you may have missed.
Hover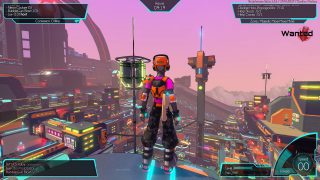 Imagine if the plot of Fight Club centered around rollerblading. Hover: Revolt of Gamers (or just Hover if you're not feeling xtreme) is an action-packed, neon-tinted adventure. Often referred to as the spiritual successor to the cult classic Jet Set Radio, this French-born indie game has players doing tricks on rollerblades and completing challenges all across the fictional world of Hover City.
Hover is both a single and multiplayer experience. At any time, you can instantly switch from offline to online mode and join your friends or players from around the world. Together you can progress through the adventure by cooperating or competing.
Lost Castle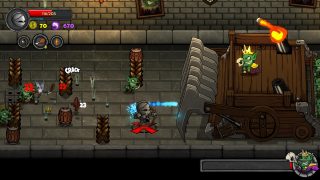 A tale as old as time: you're an adventurer, demons exist. Get to killing. Getting past the moral implications of hellspawn genocide, Lost Castle is a roguelike designed with friends in mind. Like many roguelikes, every time you die, the game is reset to the very beginning. Here you'll be reborn with a randomized appearance and weapon every time.
Local four-player co-op is the best way to experience this title, and there are always more levels to gain and loot to plunder on your journey. If you want to beat down your brother/sister/grandmother, there's also PvP multiplayer.
Aragami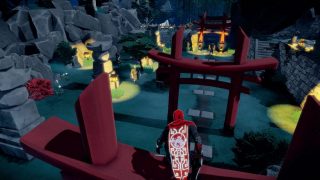 Become the edgelord in Aragami. In this game you are a vengeful spirit fighting the army of light, working your way through stealth-focused levels and quickly taking down enemies from the darkness. Along the way you fight to save Yamiko—the mysterious girl that summoned you in the first place.
All these details might not mean anything to you yet, so remember the essentials: you are a shadow assassin. Go stab baddies.
You can play through the whole story with a friend, doubling the amount of shadow-hiding, stealth-killing fun.
Torchlight II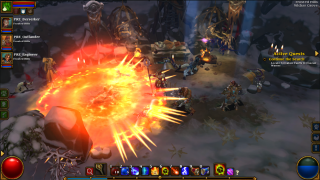 Torchlight II is the sequel to an award-winning and well beloved dungeon crawler from Runic Games. The game features fast and frantic top-down combat with diverse monsters, an open world, and tons of loot.
Torchlight II improves upon the original with four new classes—The Berserker, The Engineer, The Embermage, and The Outlander. Torchlight II can be played with friends through local co-op or over the internet. In addition, there's matchmaking in Torchlight II so if you don't have friends, you can try and make some new ones.
Trine Enchanted Edition
Trine is a platformer rooted in fantasy elements, featuring 15 levels full of dangerous enemies, hazards, and physics-based puzzles. Players can control Amadeus the Wizard, Pontius the Knight, or Zoya the Thief. Trine features online and local co-op with up to three players, letting players solve challenges and puzzles in many different ways by combining the characters' abilities, and come up with creative solutions never seen before.
______________________
Stay in the conversation of all things EA: Read our blog, follow us on Twitter and Instagram, and Like us on Facebook.
*CONDITIONS AND RESTRICTIONS APPLY, CERTAIN TITLES MAY NOT BE INCLUDED. SEE origin.com/store/origin-access/terms FOR DETAILS.