2015-06-25
Electronic Arts
Life's a beach in SCBI's newest update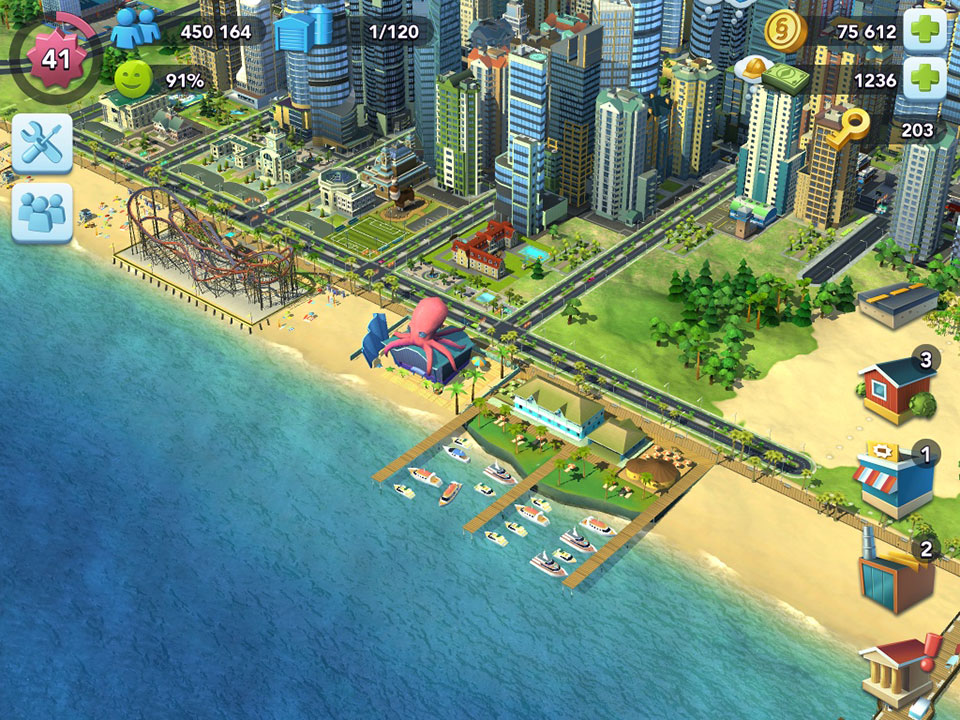 Life's a beach in SCBI's newest update
SimCity BuildIt's latest content update is live, featuring the Beach Boardwalk and lots of ways to build all summer long.
Have a glimpse into the process with Creative Director Petri Ikonen.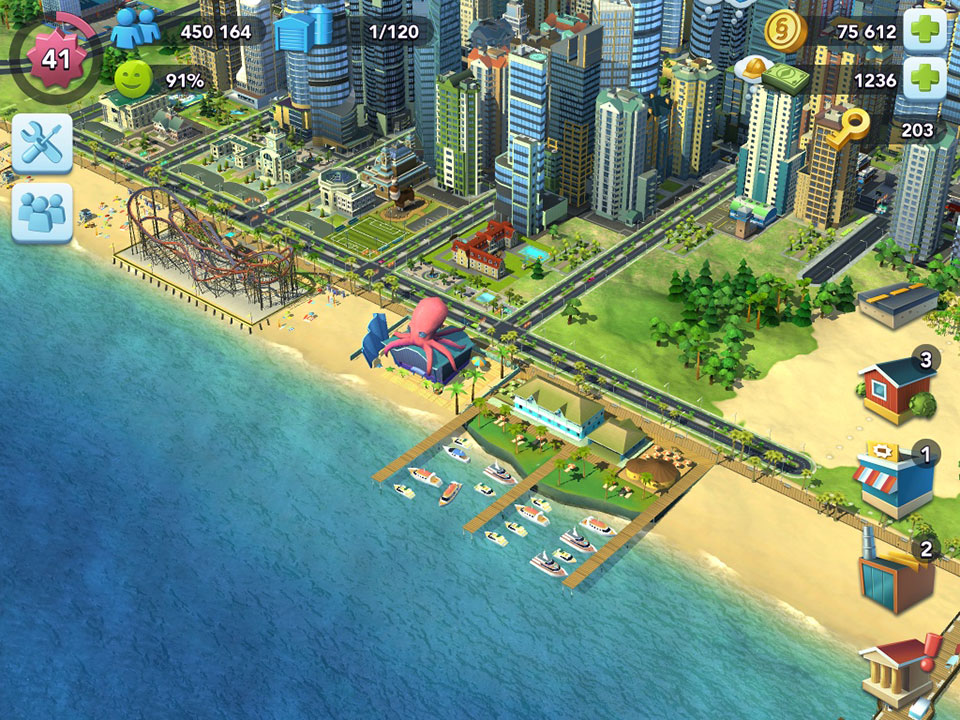 Beach Boardwalk
I know I'm biased as I work on the game but running your dream city has never been more fun than in SimCity Buildit, and our new Beach Boardwalk update will have you building your perfect shoreline to beat the heat this summer.
We wanted to give you the tools so you can build your dream beach with boardwalks, piers, marinas and more.
And we wanted it to feel very real, so the team here in Helsinki explored real life beach locations from all around the globe. The internet is a great place to surf, so we looked at all of the iconic beaches for inspiration, studied lots of photos and paid particular attention to how beach buildings are placed and connect with each other.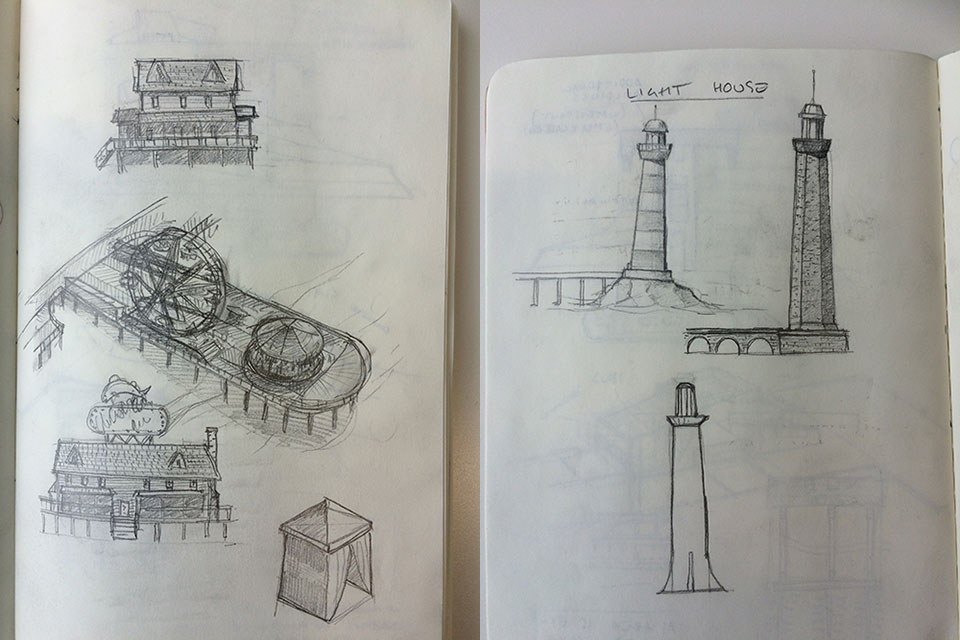 Early pencil sketches
Our talented group of artists then created concept art to give us a visual idea of how the new beach area would look in-game. The new buildings had to feel fresh, yet not feel incongruous with existing buildings.
We have a distinct visual style and we work hard to make sure that new content is complementary but also eye-catching. One of our aims with the graphic design of SimCity BuildIt is to bring a smile to our players' faces and who doesn't love beach front properties.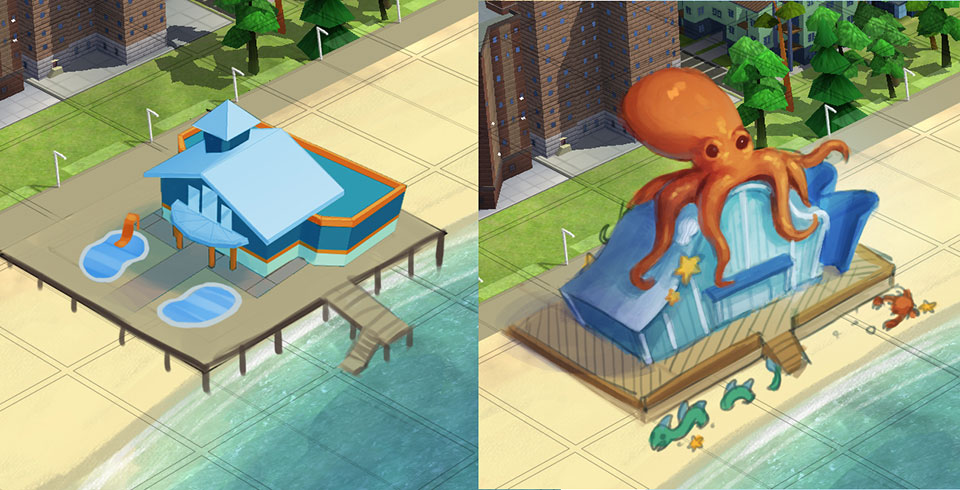 Adding color
Of course, it's not just about how it looks. We also have to work out the gameplay mechanics. How would the Beach specialization work? How would the player be able to unlock beach areas? How would you build new buildings? That meant a lot of time standing around whiteboards, laying out the shoreline and digging into the push and pull of underlying systems.

And finally, in game
We all have fond memories of summer holidays involving rollercoasters, surfing and sailing, so we pushed hard for all these things to make it into the game. And like everything else we put into SCBI, it had to be fun!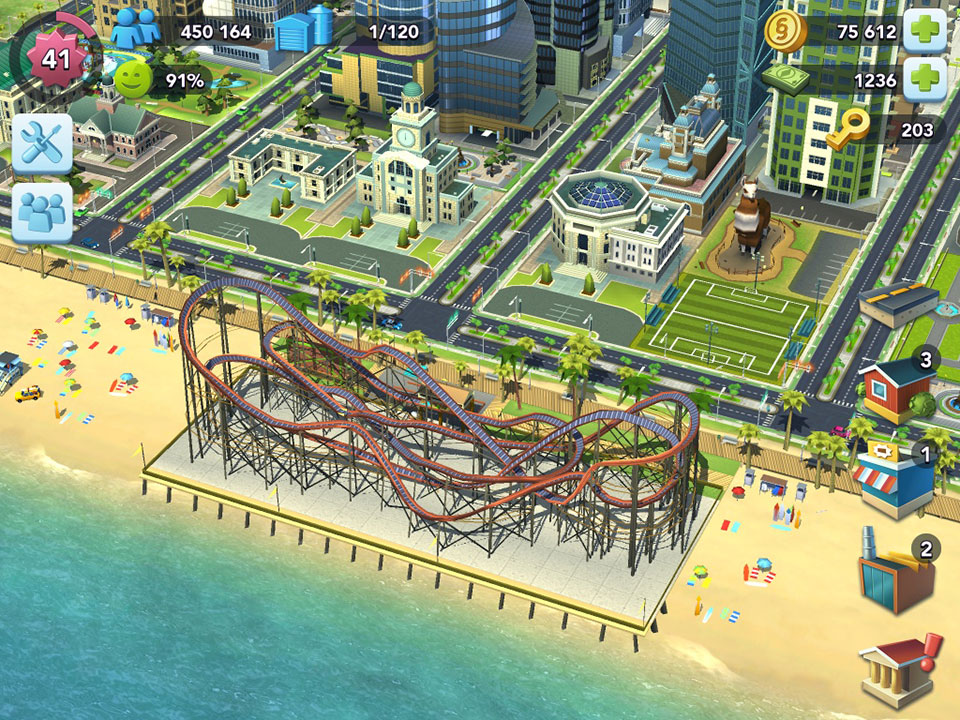 Fun in the sun!
Haven't built your city yet? Download SimCity BuildIt for iOS and Android today.
Find out how to become a master Mayor in SimCity BuildIt here.
Join the conversation by visiting us at Twitter and at Facebook.