There's something special about making video games, and whether you love art, engineering, or both, you know how magical the experience can be.
We're lucky to have lots of amazing creative people who make video games here at EA, and we wanted to find out more about why they've chosen to make video games.
Andrei Lăzărescu got his start with EA many summers ago working as a video games tester. While he initially joined EA to earn some money and enjoy trips at the beach, it transformed into so much more.
That summer, his work station was in earshot of a meeting room where passionate discussions would take place about how to manage the development and launch of the games he was testing. He later learned that those people were producers.
"I instantly knew that is what I wanted to do," says Andrei. "The prospect of having the ability to shape experiences and bring joy to people around the world was, and still is unmatched by anything else."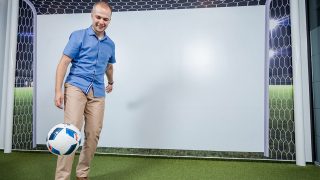 Fast forward 10 years later, Andrei is a Producer based in Bucharest, Romania where he currently leads the local FIFA development group. Not only does he get to channel his love for football into creating these games, he also continues to feel passionate about the work he does.
"When FIFA launches, there's an indescribable thrill that you feel taking hold of you. Will players like it? What will they say? You wait and you scour the web in search of any first thoughts," he says. "Then it hits you – in a matter of hours, millions would have played it already and a flood of comments, videos, tweets just invade the internet. And they're enjoying it, they are enjoying the work we did. It's the best feeling in the world and that's inspiring to me."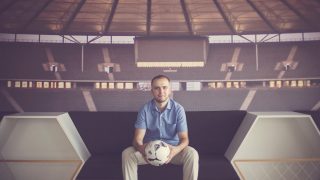 When speaking with Andrei, he radiates enthusiasm for creating games and the future of FIFA.
"FIFA always tries to transform itself, to evolve," he says. "Even more so this year, with the transition to Frostbite* and the addition of EA SPORTS FIFA 17's The Journey* the game immerses you into brand new worlds and cinematic experiences that were thought of impossible to pull off in a football game before. You get to live your story."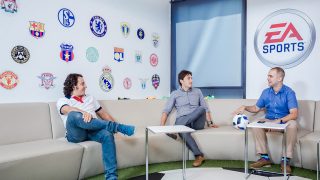 Andrei expressed that every decision players make in FIFA 17 The Journey, on and off the pitch, and the performances put in – can impact your career and determine what will happen as the story unfolds. Even beyond the new modes, the second you pick up FIFA 17, you immediately see how much has changed and how much the game has to offer in all areas. We've innovated in Ultimate Team, Career Mode and Gameplay to give fans a deeply immersive experience with the game.
"With FIFA 17 and the new active intelligence system you have a much more responsive and fluid play experience that ultimately is more rewarding", says Andrei. "I'm an offensive player by nature and the fact that you get to create more diverse scoring chances and have more tools to keep possession of the ball longer makes the whole game feel just right for me."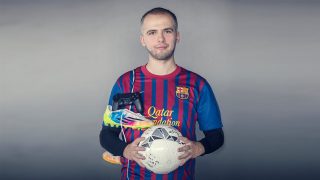 Andrei, a former competitor in the local Professional Gamers League, is excited about the future of eSports—a worldwide phenomenon that captured an audience of over 200 million people last year alone.
"With the formation of EA's Competitive Gaming Division, we are going to be working around the clock to bring highly engaging, competitive experiences to go along with our games, including FIFA," he says. "For many people games are all about competition, being the best and showing it to the world – eSports provides the opportunity to do that."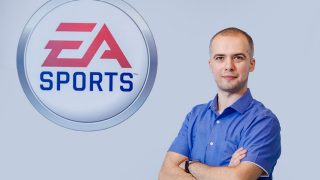 Regarding broader industry trends, he is looking forward to incorporating Virtual Reality (VR) to enhance the experiences of EA gamers.
"VR offers an opportunity to provide players with an experience that is truly immersive and groundbreaking," says Lazarescu. "And what we're seeing in the industry now is only the beginning. Developers around the world will soon be able to create games that literally take players into new worlds by providing believable, multi-sense interactive experiences. These are exciting times we live in!
*Frostbite is only available for FIFA 17 on Gen 4 and PC titles.
Excited for FIFA 17? Become an EA SPORTS FIFA Insider and get the latest FIFA 17 news, videos and exclusive Insider content via email (plus other EA news, products, events and promotions). You can also follow EA SPORTS FIFA on Twitter, Facebook, Instagram and Snapchat (Username: EASPORTSFIFA).
Want to join our team? Visit our careers site.
Stay in the conversation of all things EA PLAY: Visit our site, follow us on Twitter and Instagram and Like us on Facebook.