There's something special about making video games, and whether you love art, engineering, or both, you know how magical the experience can be.
We're lucky to have lots of amazing, creative people who make video games here at EA, and we wanted to find out more about why they've chosen to make video games.
Daniel Berlin never dreamed he would be working in the video game industry.
"You could say that I stumbled into the industry," says Berlin. "I was working as a tattoo artist and my friend was working as an artist at a local game development studio. Since games were my true passion, I applied for a job as a tester at this studio. I managed to get the job and I was so happy!"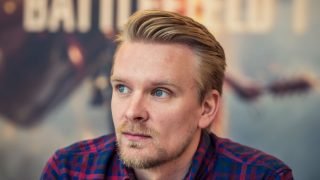 Berlin has been playing video games for as long as he can remember.
"One of my earliest memories must be playing Wonder Boy in Monster Land on the Sega Master System. My father actually got quite hooked on this game as well. I remember when he woke up the entire family at 4 AM to inform us that he had reached the ice level, and everyone needed to wake up and join him," Berlin says. "I also remember quite vividly how I used to visit my uncle's house and play the Original Wolfenstein on an old i386 with a black and white monitor."
Based out of Sweden, Berlin is the Lead World Designer for Battlefield 1. His job consists of managing design teams that build multi-player maps, multi-player game modes, destruction, ground deformation, dynamic objects and dynamic weather systems.
"I manage an extremely talented team of DICE Stockholm veteran designers that have been working very hard for the past few years to make sure that Battlefield 1 becomes something truly special," he says. "In my opinion, the key to success is to let the designer have ownership over the levels and game modes he or she builds and designs. If the designer feels that this is 'her map', or 'her game mode', that person is more likely to put that extra energy and love into the content they are creating."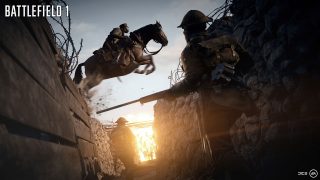 High-standards and expectations help push Berlin and his team to create some of the best games produced by EA.
"It's super important to make sure that the game you are building meets the expectations of what the community wants from the game, while still finding areas to push the envelope and introduce new gameplay systems that keeps the gameplay fresh and exciting," says Berlin.
Although his recent focus has been on making sure Battlefield 1 makes a high quality splash, Berlin has long term goals for the video game industry.
"I hope to see more bold moves made by the major publishers. I'm super excited to be part of one of these bold moves, with EA approving a Battlefield game set in WW1," he says. "I think everyone can see the positive effect the setting has had on the community, but maybe something that people don't actually see is the positive effect is has on us developers. To be able to explore the strange and otherworldly setting of WW1 and make a game set in this time period has been an absolute blast."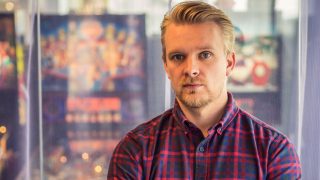 Berlin attributes his successful career to his mentor at the very first studio where he got his big break.
"While working as a tester, the lead designer at the studio I started in took me up on my offer to help him and I started doing basic scripting and paper design work," says Berlin. "From that point forward he acted as a mentor for me, which is something I will always be extremely grateful for. I would not be where I am today if he hadn't seen potential in me back then."
Berlin is now living his dream as a developer, but he still remembers what it's like starting out.
"My number one piece of advice is to simply download any of the free game development engines out there. Many of them have a very dedicated community and forums where you can ask questions and start learning your way around game development," he says. "Set up an achievable goal for yourself, something small like creating your very first small map. From there, continue to play around and learn more of the engine functions and soon you'll find yourself feeling more and more comfortable with the tools."
Stay in the conversation of all things EA PLAY: Visit our site, follow us on Twitter and Instagram and Like us on Facebook.