There's something special about making video games, and whether you love art, engineering, or both, you know how magical the experience can be.
We're lucky to have lots of amazing creative people who make video games here at EA, and we wanted to find out more about why they've chosen to make video games.
"When I was a kid I just played all sorts of games, but as I got older I put that effort into studying them," says Peltonen. "Now I'm finally a part of making them, and it's amazing."
Peltonen is a designer for SimCity Buildit, where he lives, eats and breathes each update and aspect of the game.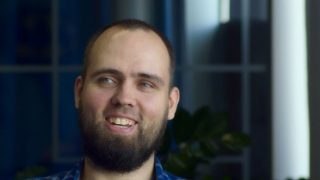 "I've been working with SimCity for three years, and I still love playing it from the start," he says. "Witnessing your city grow from a small town to a huge metropolis and seeing how it responds to your actions can be incredibly surreal."
Peltonen is based out of the Tracktwenty studio in Helsinki, Finland, and he always starts his day with what he loves: games.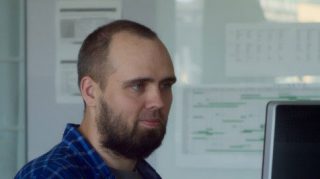 Being a player himself, he knows user experience is the most important piece to keep in mind while working on a feature or game.
"Whenever I'm designing something new, it is always about finding a balance between buildings and features that appeal to our more creative players. At the same time, we are also aiming to make it valuable to our competitive players who are seeking the max amount of benefits," he says. "This balance is especially important with our upcoming update – Summer Sports."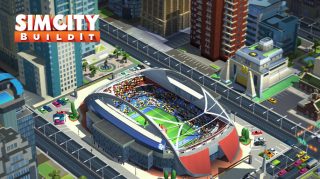 The highly requested update features new stadiums, Specialization Storage and a new ranking system.
"With 15 new sports venues being released, I would say that balance was definitely the biggest challenge for our Summer Sports update," he says. "And in the spirit of competition, we had to add ranks for the players who are regularly participating in the Contest of Mayors."
The Specialization Storage is also an important piece of the update because it allows players to free up space in their cities without bulldozing specialty buildings like landmarks and seasonal items.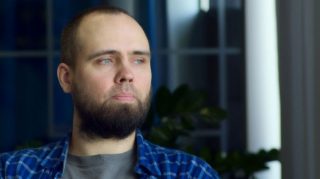 From designing the beauty of the stadiums at night to the overall experience with the new storage system, Peltonen works with his team to breathe life into each update.
"My goals are to constantly be learning and working with amazing projects, which are both things I've managed to achieve at EA. The environment and opportunities for growth here are unbeatable."
Want to join our team? Visit our careers site.
Stay in the conversation of all things EA: Read our blog, follow us on Twitter and Like us on Facebook