There's something special about making video games, and whether you love art, engineering, or both, you know how magical the experience can be.
We're lucky to have lots of amazing creative people who make video games here at EA, and we wanted to find out more about why they've chosen to make video games.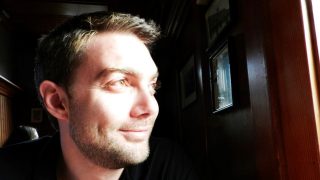 When asked about his start into the gaming world, Nick immediately identified a memory of playing Swashbuckler in his family's house. From there, he fondly recalled his early memories of Tetris, Mega Man, Street Fight II and Heart of Darkness as influencers of his desire to create games.
With more than 13 years of video game production under his belt, he is now a Lead Producer for Bejeweled. Nick points to "taking an incredibly beloved, well-honed and long standing game franchise to a new era" as his biggest challenge right now, but one he is excited to take on.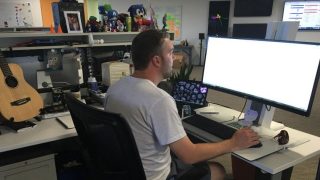 "It's a massive undertaking to create experiences that remain accessible, while expanding on the quality and uniqueness that our players expect," he says.
He continues to express his gratitude for the experience to help produce these games.
"Bejeweled has been a long standing love of so many for so long. Being a part of writing this next chapter for our players, family, friends and the next generation of Match-3 fans is humbling."
Nick sees Bejeweled as a part of the greater Match 3 games experience that truly encompasses what gaming is about.
"I love that I can instantly jump into a game, challenge myself, try to beat a friend's high score or just briefly take my brain away from the day-to-day," he says.
Nick also gets excited about the opportunity to work at PopCap, and notes how working there has become more than just a job to him.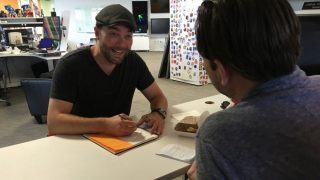 "PopCap's magic is embodied in the people I work with every day. I craved a workplace that was inspirational and challenging. PopCap is a place of both, but so much more," he says.
In particular he highlights the relationships and the mission driven culture as his favorite aspects of the job.
"Over the last 10 years, I have met some of the best teachers and life-long friends," says Nick. "This studio breeds passion, pushes greatness and strives for putting our players needs first."
Stay in the conversation of all things EA: Read our blog, follow us on Twitter and Like us on Facebook.