Maybe you're just about to deploy in Battlefield™ V – and maybe you don't know where to start. Any choice is a great one: but you can't go wrong with paradropping down into Grand Operations – arguably the star of Battlefield V multiplayer.

Grand Operations let you take on several of Battlefield V's maps and multiplayer modes in the same intense session. When wrapped up into one grand, historical clash between two rival factions, the whole becomes greater than the sum of its all-out war parts.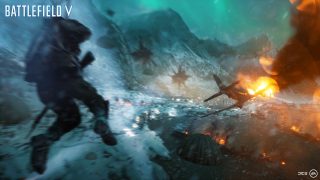 "Grand Operations are based on Operations, introduced in Battlefield™ 1 – but the narrative story is much larger now, letting you play across many more maps and modes," says Lead Designer Valerian Noghin in the Maps and Modes episode of Battlefield V Dev Talks.

Each Grand Operation contains several in-game "days" where the two teams fight for final victory. Each day's results affect the conditions of the next, making it one big battle where tides keep turning. Typically, you'll start with an insertion mode like Airborne, and then proceed to fight on the ground in modes like Breakthrough or Conquest. However, the setup varies between Grand Operations and can be modified in many ways.

"In Grand Operations, we can mix up days and modes as we see fit. Technically speaking, we could create a seven-day long Grand Operation featuring only Domination mode, if we wanted. This allows us to be flexible and to explore new possibilities along the way," Noghin explains.

Some game modes will – at least initially – only be available to play in Grand Operations, such as Airborne and Final Stand. Grand Operations will be the initial home for many new experiences as the Battlefield V Tides of War journey progresses, too.

"When we add game modes to Battlefield V, they will be featured in Grand Operations from the get-go," says Producer David Sirland.

Typically, a Grand Operation culminates after the third in-game day, after which a winning side can be crowned. However, teams may be tied – creating the need for a dramatic tie breaker. That's when Final Stand is triggered. Here, your team only has one spawn per player, significantly reduced resources, one magazine, and possible extreme weather conditions such as snowstorms or rainstorms. The last man standing wins the entire operation.

The Grand Operations Available at Launch
Below you'll see exactly which Grand Operations are available when Battlefield V launches. We've broken these down into the four major geographical areas of the game together with the maps and modes of the in-game days. More Grand Operations will come along as the Tides of War continue.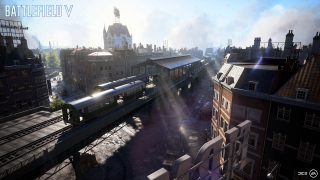 Raid on Rotterdam
The beautiful Dutch city of Rotterdam is an impromptu frontline in the war against invading Axis forces. Thwart the enemy to succeed in this crumbling metropolitan battlefield.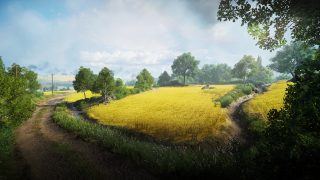 Battle for France
Fight in villages, across fields, and a massive bridge on maps designed to bring those rural, Europe-based World War 2 skirmishes to life.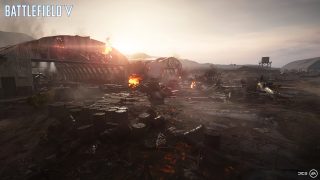 Operation Battleaxe
Engage in ferocious vehicle combat across the ruins of Hamada and battle on an Axis airfield set ablaze by a recent Allied bombardment.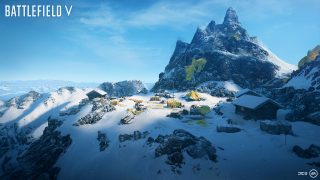 Fall of Norway
Experience the Norwegian Campaign, fought in the spring and summer of 1940, in the northern port city of Narvik and the surrounding mountains.
The Grand Operations Available After Launch**
These are the Grand Operations that debuted as part the Tides of War experience.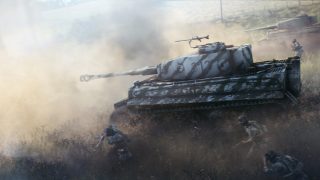 The Battle of Hannut

Fight on the fields of Belgium and France as the Axis pushes toward the Belgian city of Hannut.
Day 1
Map: Panzerstorm
Mode: Airborne
Day 2
Map: Panzerstorm
Mode: Breakthrough
Day 3
Map: Arras
Mode: 64-player Rush
Day 4 (in the event of a tie)
Map: Arras
Mode: Final Stand
No matter where you deploy, no matter what challenge you're facing, we hope your Grand Operations will be successful and entertaining. Keep your wits about you, play the objective, and assist the squad – you'll surely have a grand time.

– Jonas Elfving

Deploy on the battlefield with style – pre-order Battlefield V and get the Firestorm Ranger Set*.

Enter mankind's greatest conflict on Xbox One, PlayStation®4, and PC. On November 9, play the full game with Origin Access Premier or try it as part of the EA Access and Origin Access Play First Trials**. Or, join the fight on November 15 with Battlefield™ V Deluxe Edition early enlister access, or November 20 with the Battlefield™ V Standard Edition.

Sign up today to receive the latest Battlefield news, updates, behind-the-scenes content, exclusive offers, and more (including other EA news, products, events, and promotions) by email.

Follow Battlefield on Twitter and Instagram, like us on Facebook, and subscribe to our YouTube channel. Hop in and join the Battlefield Community on the Battlefield Forums, and discuss with us on Reddit and Discord.

*Conditions and restrictions apply. See https://www.ea.com/games/battlefield/disclaimers

**CONDITIONS, LIMITATIONS AND EXCLUSIONS APPLY. SEE ea.com/ea-access/terms AND origin.com/store/origin-access/terms FOR DETAILS.

Note that game content, gameplay mechanics, and other Battlefield V aspects covered in this article may change between now and the launch of the game.