Along with innovative multiplayer experiences, Battlefield™ V will explore mankind's greatest conflict across a collection of single-player War Stories that bring the human toll of World War 2 in focus. War Stories uses the anthology format introduced in Battlefield™ 1, and each War Story will take players to unexpected conflicts.
Today we'll look at Tirailleur, where a brotherhood of over-matched French colonial soldiers fight against superior foes on, what was for decades, a forgotten front.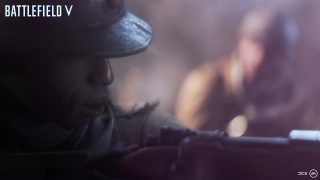 Things Here Are Different

Set late in WW2, the story title refers to the Senegalese Tirailleurs, colonial units of the French Army who were deployed to France – usually from West Africa – to fight and liberate a homeland that they themselves had never seen before. Their contributions to the war, particularly the invasion of southern France, have only recently been recognized and are still obscured by the more famous landings at Normandy.

The events are told in retrospect by Deme, now weary of his days as a tirailleur in the French Army when once he was emboldened by the promise of combat.

The player takes over a young Deme as he learns that the stakes of the conflict go beyond surviving the battle at hand to include earning acceptance for his duty.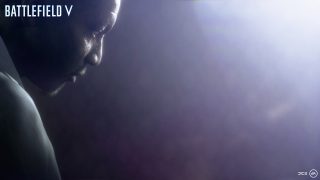 "I think it will show people a new face of the war," said Eric Holmes, War Stories design director.

Together with veteran soldier Idrissa, the company of tirailleurs must somehow overrun the unstoppable German Fallschirmjäger defenses all while knowing that their sacrifices may endure only among those who were there.

"Brother to brother, and soldier to soldier, they were respected, but from a national perspective, that's where the tension lived," said Pelle Hallert, cinematic director.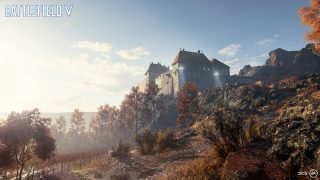 Charge Your Way

The enemy is expecting you on the fortified hills of the French countryside. There's no need to be subtle when faced against these insurmountable odds, so try a Support Class-style loadout, that can bring a storm of heavy fire.

You'll stand ill-equipped against an expanse of Fallschirmjäger dragon's teeth fortifications, barbed wire, and dug-in guard posts. Survive the first tirailleur charge and you can pick the enemy remains for a variety of better gear. But the might of the German forces won't stop until you conquer their strong points.

Pair a light or medium machine gun with the battle cries of the tirailleur and you'll be fit with a high rate of fire at close and medium range combat. Lay down a steady stream of bullets to clear enemy nests, and destroy their field guns with some well-placed explosives.

When Battlefield V releases in November, fight so that the tirailleurs may echo into the future.

– Jeff Landa (Follow Jeff on Twitter @JeffLanda)

Deploy with style – pre-order Battlefield V and get the Firestorm Ranger Set*.

Enter mankind's greatest conflict on Xbox One, PlayStation®4, and PC. On November 9, play the full game with Origin Access Premier or try it as part of the EA Access and Origin Access Play First Trials**. Or, join the fight on November 15 with Battlefield™ V Deluxe Edition early enlister access, or November 20 with the Battlefield™ V Standard Edition.

Sign up today to receive the latest Battlefield news, updates, behind-the-scenes content, exclusive offers, and more (including other EA news, products, events, and promotions) by email.

Follow Battlefield on Twitter and Instagram, like us on Facebook, and subscribe to our YouTube channel. Hop in and join the Battlefield Community on the Battlefield Forums, and discuss with us on Reddit and Discord.

*CONDITIONS AND RESTRICTIONS APPLY. SEE https://www.battlefield.com/disclaimers

**CONDITIONS, LIMITATIONS AND EXCLUSIONS APPLY. SEE ea.com/ea-access/terms AND origin.com/store/origin-access/terms FOR DETAILS. ONE FREE TRIAL PER EA ACCOUNT. AFTER THE TRIAL, THE CURRENT ORIGIN ACCESS MONTHLY OR ANNUAL MEMBERSHIP FEE WILL BE BILLED. CANCEL DURING THE TRIAL PERIOD WITHOUT CHARGE.

Note that game content, gameplay mechanics, and other Battlefield V aspects covered in this article may change between now and the launch of the game.