The Sims 3 Late Night
The Sims Studio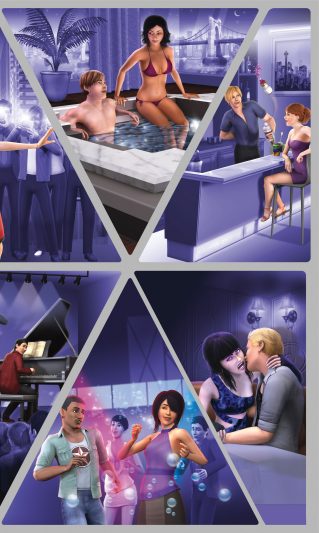 Koop nu
Koop nu voor Console
Standard Edition
Get your Sims an all-access pass to the hottest spots in town in The Sims 3 Late Night. What will your Sims get up to after dark?
Koop nu
Kenmerken
Gain excess to exclusive areas
and enjoy celebrity perks like penthouse living, luxury hot tubs and cars.
Meer info
Explore
certain areas of town in the thick of the night and you may be initiated into the dark life of a vampire.
Meer info
Gain fame and fortune
as a member of a music band, mixologist, director, or local celebrity.
Meer info
Hang out at the hottest spots
in town, from dive bars to dance clubs to chic lounges, complete with bouncers.
Meer info