Battlefield V
FIFA 19
Apex Legends
The Sims
Anthem
Electronic Arts Home

Browse Games
Library
Free-to-play
Shop on Origin
About EA
News
Studios
Careers
Help
Forums
EA PLAY
EA PLAY
Games
Free-to-Play
Shop on Origin
About
Help
Forums
Newsletter
Join EA Access
Join Origin Access
The Sims™ 4 Vampires
The Sims Studio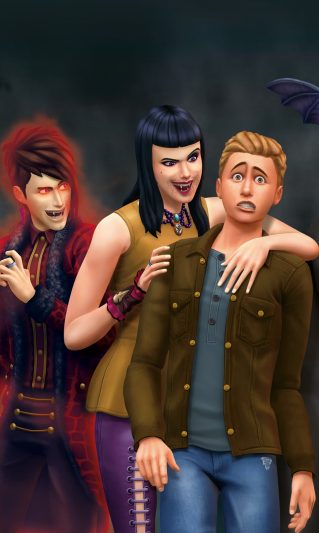 The Sims™ 4 Vampires
Transform your Sims into powerful vampires and live for eternity in an eerie new destination with The Sims™ 4 Vampires. Create a variety of vampires using all-new tools and unlock unique Powers that give your Sims supernatural abilities. Escape to Forgotten Hollow, build a lair and hang out with other immortals.
Game Features
Create vampires.
With all-new Create A Sim options, create vampire Sims that are alluring or frightening. Choose their fangs, add mysterious glowing eyes, even customize a unique Dark Form to transform into when enraged or spooking other Sims…
Learn More
Escape to Forgotten Hollow.
The dark, mist-covered land of Forgotten Hollow is the perfect place for vampires to socialize and let loose. Visit the abandoned mansion to discover its secrets, collect ingredients for gruesome new recipes, or move in and b…
Learn More
Live the immortal life.
Experience the life of a vampire and choose how to live. Will you drink from Sims or eat Plasmafruit to quench your thirst? Embrace evil and stir up trouble or blend in and start a vampire family? Whatever you choose, always …
Learn More
Unleash supernatural powers.
Earn and wield dozens of unique Powers that give vampires the ability to control Sims' minds and conjure spiritual energy. Balance your skills by taking on weaknesses and unlock new Powers by winning epic duels to advance you…
Learn More
Related Games
Official Site
Help
The Sims 4
Official Site
Help
The Sims Mobile
Official Site
Help
The Sims 4
Related Add-Ons
Official Site
Help
The Sims™ 4 StrangerVille
Official Site
Help
The Sims™ 4 Get Famous
Official Site
Help
The Sims™ 4 Seasons
Games
News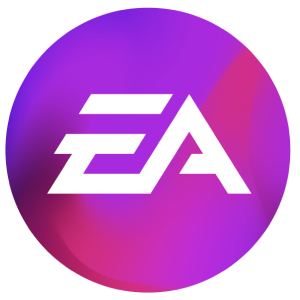 Browse Games
About
Support
Shop on Origin
United States
United Kingdom
Australia
France
Deutschland
Italia
日本
Polska
Brasil
Россия
España
Ceska Republika
Canada (En)
Canada (Fr)
Danmark
Suomi
Mexico
Nederland
Norge
Sverige
中国
대한민국
繁體中文
Legal
User Agreement
Privacy & Cookie Policy (Your Privacy Rights)