News
Madden NFL 20
Apex Legends
FIFA 20
Star Wars Jedi: Fallen Order™
The Sims 4
Battlefield V
Anthem
Electronic Arts Home

Browse Games
Library
Free-to-play
Shop on Origin
Origin Access Game Updates
Competitive Gaming
About EA
News
Studios
Careers
Help
Forums
Games
Free-to-Play
Shop on Origin
Origin Access Game Updates
About
Help
Forums
Newsletter
Join EA Access
Join Origin Access
Command & Conquer Red Alert 3
EA Los Angeles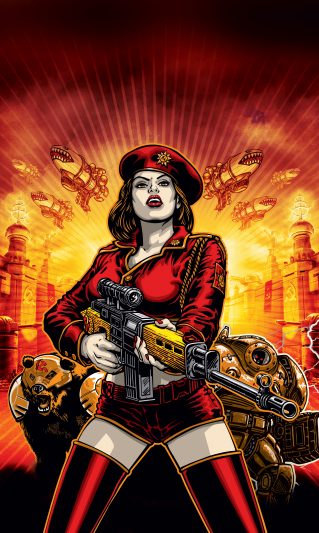 Official Site
Standard Edition
C&C Red Alert 3 brings back the fan-favorite real-time strategy game in its latest incarnation with new features, powers, technologies, and a different world.
Buy Now on Origin
Command & Conquer Red Alert 3
PlayStation 3
Buy Now on PlayStation
Command & Conquer Red Alert 3
Xbox 360
Buy Now on XBox
Game Features
Ready your Man Cannons! - Armored War Bears, and Anime-inspired psychic school girls join your favorite Red Alert units like Sonic Dolphins, Tesla Troopers, Attack Dogs, and the ever popular Tanya.
Learn More
Cooperative Mode Lets You Team Up with Your Friends: Red Alert 3 has a fully co-operative campaign mode where you and a friend can play together to achieve victory.
Learn More
Play Against Your Friends in Multiplayer: With the different units and play mechanics of each faction, you and your friends will have a great time playing against each other, perfecting different strategies to best suit the u…
Learn More
Fight on Land, in the Air, and on Sea: Red Alert 3 has land units, air units, and naval units, all integral parts of the game. Unlike most strategy games that don't bother with naval warfare, Red Alert 3 makes controlling the…
Learn More
Star-Studded Storytelling - Command & Conquer's trademark live-action videos return in HD, with over 60 minutes of footage featuring the largest cast in the history of the Command & Conquer franchise.
Learn More
Play As Three Different Factions: In Red Alert 3, you have the choice to play as the Allies, the Soviets, or the Empire of the Rising Sun. Each faction has its own story-line and distinct units with advantages and disadvantag…
Learn More
Screenshots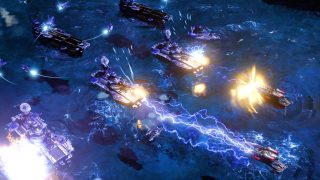 command-and-conquer-red-alert-3 Screenshot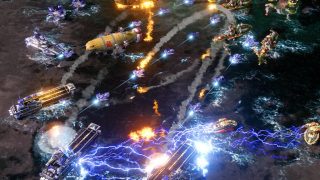 command-and-conquer-red-alert-3 Screenshot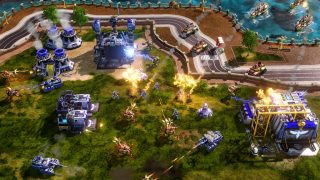 command-and-conquer-red-alert-3 Screenshot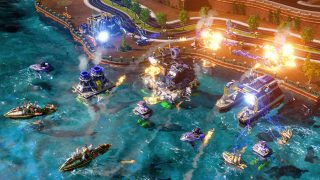 command-and-conquer-red-alert-3 Screenshot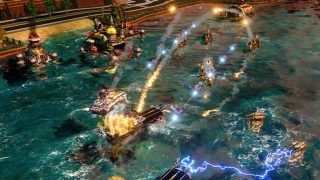 command-and-conquer-red-alert-3 Screenshot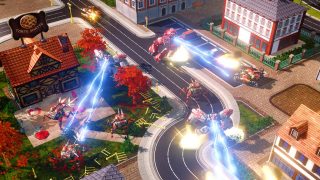 command-and-conquer-red-alert-3 Screenshot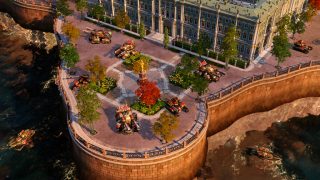 command-and-conquer-red-alert-3 Screenshot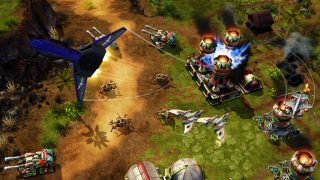 command-and-conquer-red-alert-3 Screenshot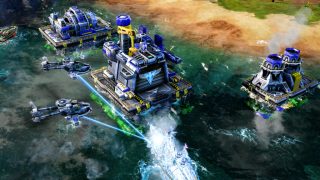 command-and-conquer-red-alert-3 Screenshot
Related Games
Official Site
Help
Command & Conquer: Rivals
Official Site
Help
Command & Conquer Tiberium Alliances
Official Site
Help
Command & Conquer 4 Tiberian Twilight for Mobile
Related Add-Ons
Official Site
Help
Command & Conquer Red Alert 3: Uprising
Official Site
Help
Command & Conquer 3: Kane's Wrath
Official Site
Help
Command and Conquer Generals Zero Hour
Games
News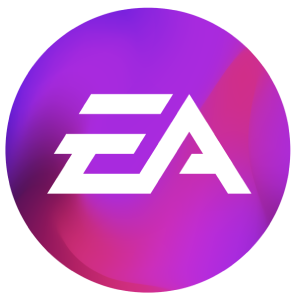 Browse Games
About
Support
Shop on Origin
United States
United Kingdom
Australia
France
Deutschland
Italia
日本
Polska
Brasil
Россия
España
Ceska Republika
Canada (En)
Canada (Fr)
Danmark
Suomi
Mexico
Nederland
Norge
Sverige
中国
대한민국
繁體中文
Legal
User Agreement
Privacy & Cookie Policy (Your Privacy Rights)
Online Service Updates
Security