News
Madden NFL 20
Apex Legends
FIFA 20
Star Wars Jedi: Fallen Order™
The Sims 4
Battlefield V
Anthem
Electronic Arts Home

Browse Games
Library
Free-to-play
Shop on Origin
Origin Access Game Updates
Competitive Gaming
About EA
News
Studios
Careers
Help
Forums
Games
Free-to-Play
Shop on Origin
Origin Access Game Updates
About
Help
Forums
Newsletter
Join EA Access
Join Origin Access
Medal of Honor Allied Assault™ War Chest
EA Los Angeles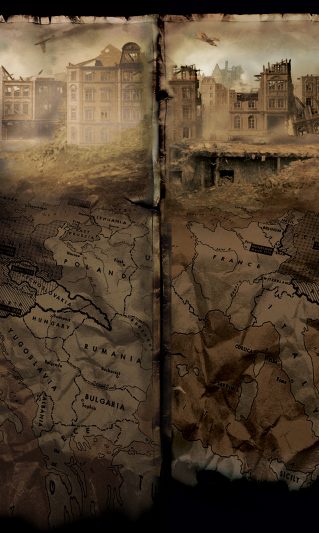 Medal of Honor Allied Assault™ War Chest
Become part of an Army Ranger team as you battle your way through enemy-infested towns, regain control of the Atlantic, and establish a beachhead as part of the D-Day invasion force on Omaha Beach in Medal of Honor: Allied Assault.
Game Features
Immersive 3D world
Fully realized 3-D worlds utilizing the powerful Quake® III engine.
Learn More
Character animations
Over 1000 unique character animations for unsurpassed level of realism.
Learn More
Vast array of authentic arsenal
Access to over 21 historically accurate World War II era weapons, including Thompson submachine guns, Mark II Frag Grenades, .50 al mounted machine guns, flame-throwers, and "sticky bombs".
Learn More
Authentic audio
Sound effects by the award winning Medal of Honor sound design team at EALA.
Learn More
Confuse the enemy
Special 'disguise' mode that allows players to put on enemy uniforms to evade capture.
Learn More
Destructible locales
Highly destructible interactive environments.
Learn More
Enemy vehicles
More than 18 enemy vehicles including the Tiger Mark I Heavy Tank, Stuka Dive Bombers, and V2 Rockets.
Learn More
Environmental effects
Weather and time-of-day effects.
Learn More
Gun installations
Four different stationary weapons that the player can use against the enemy.
Learn More
Multitude of enemies
Encounters with 22 different enemies including Wehrmacht Snipers, Kradschützen Motorcycle Troops, and Gestapo Officers.
Learn More
Screenshots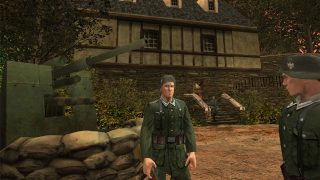 medal-of-honor-allied-assault-war-chest Screenshot
Related Games
Official Site
Help
Medal of Honor Warfighter
Official Site
Help
Medal of Honor
Official Site
Help
Medal of Honor Heroes 2
Games
News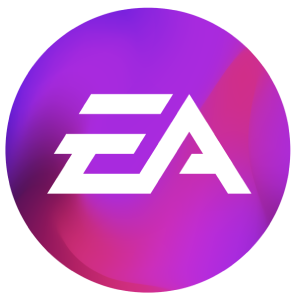 Browse Games
About
Support
Shop on Origin
United States
United Kingdom
Australia
France
Deutschland
Italia
日本
Polska
Brasil
Россия
España
Ceska Republika
Canada (En)
Canada (Fr)
Danmark
Suomi
Mexico
Nederland
Norge
Sverige
中国
대한민국
繁體中文
Legal
User Agreement
Privacy & Cookie Policy (Your Privacy Rights)
Online Service Updates